Solution Architect: Role Description, Responsibilities, and Functions
blog
The world is changing. At times, it feels like this change is happening overnight and companies need to not only accommodate this change, but rather lead it if they want to succeed. To get into a leadership position, organizations are embracing digital transformation. Digital transformation comes with a steep learning curve and requires a set of specific skills.
One way that digital transformation is taking hold is through the use and creation of custom software. Custom software in comparison to off the shelf software better matches a companies actual business practices, tools and people. Instead of having to fit into a mold that suits other companies, custom software lets a business be more efficient and effective.
With this in mind, it is important to understand how a software development company works. NIX for example is a full-cycle end-to-end developer which means the company understands and has expertise in all of the different development stages. When we talk about software development and design, we need to consider the function of different roles. One of the most important is the Solution Architect.
What is a Solution Architect?
Close to 50% of companies have seen one or more projects fail in the past year according to a Planview survey. One factor that helps to alleviate this risk, is the solution architect. It is not hyperbole to state that the role of the solution architect is one of the most important for the design of any tech solution.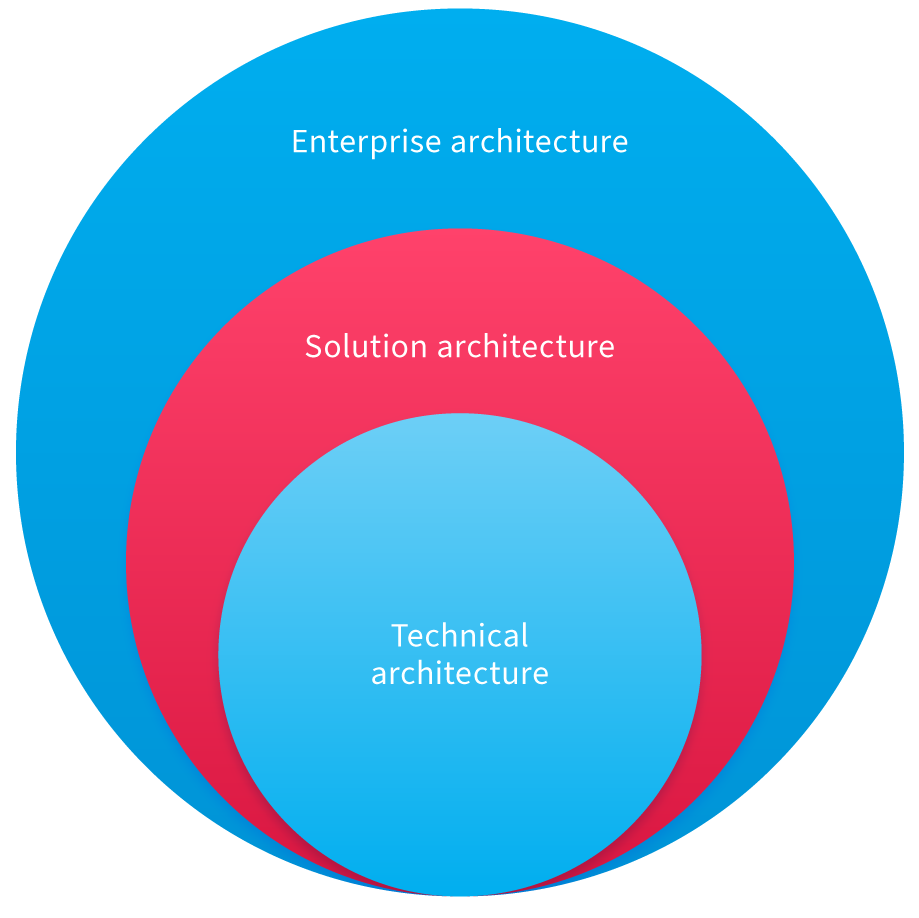 Gartner describes solution architecture as "an architectural description of a specific solution." Techopedia takes this definition a bit further by talking about how a solution architecture accounts for the integration of different enterprise solutions, processes and applications to address a specific need.
As you can see, it is a very complex process and comprises many different elements and subsidiary parts that help businesses solve specific problems through the use of technology and technology solutions. Solution architecture (SA) includes:
Understanding business problems and determining the best technical solution to these problems.
Defining clear specifications and requirements for the solution.
Clearly defining all of the different features provided by the solution.
Having the ability to explain and describe software and technology characteristics, behavior and structure to all stakeholders.
It is proper to consider a solution architect as the person in charge of determining the underlying vision for the whole solution. In terms of the overall development process the solution architect sits between the underlying technical architecture and the overarching enterprise architecture.
Solution Architecture Processes
How do solution architects work? They follow a defined process to ensure that projects are delivered on time and budget and that they meet the clients needs. More importantly, they achieve the goals set out and solve the problems at stake. This is done by:
Understanding the environment – solution architects need to know the corporate environment. They need to understand the systems, tools and processes already in place that they can utilize in their solution.
Understanding the requirements – solution architects need to know what their clients need and want. They have to have a clear understanding of this so that they can determine what systems and tools can be used.
Understanding the restrictions – solution architects also need to know how to say no. They need to know what is possible within budgetary and time requirements and what is not possible.
Understanding the tech stack – solution architects need to know the complete tech stack to understand how new additions will impact existing technologies and tools.
Solution Architect Responsibilities
Solution architects need people and process skills as they also need to have an ability of explaining complex issues in a simple manner. While the role that a solution architect plays is large, they do have some defined responsibilities, as follows:
Understand the environment – solution architects need to know and understand the specifics for the enterprise environment they are working with. Companies have complex environments, but solution architects have the skills to navigate this complexity.
Responsible for documentation – any solutions created need to be properly documented and cataloged and that is also the responsibility of the solution architect.
Responsible for the framework – along with the environment, the solution architect determines the software framework that will be used for collaboration.
Responsible for the prototype – the solution architect builds out the prototype of the solution. This is critical in determining whether a solution will accomplish the objectives it is designed for.
Responsible for selecting technology – similar to the framework and environment, the solution architect needs to determine the technology that will be used in the creation of the solution. Part of this includes selecting the right technology, but another area is controlling the overall development.
Responsible for working with project management – solution architects look after the creation of the overall solution. One of their key partners are project managers.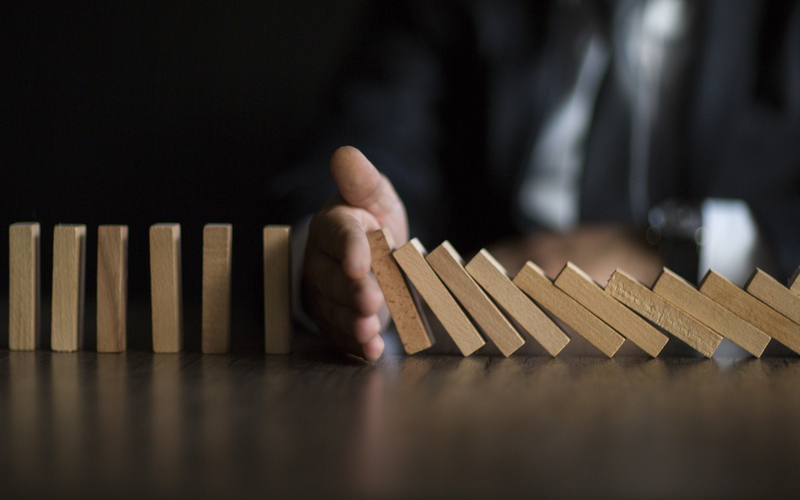 Solution Architect Skills
Not all technical specialists suit the role of a solutions architect. It requires someone with a specific type of knowledge and ability. Solution architects, for example, need to have a technical background in at least one of the following areas:
IT architecture which could include cloud and infrastructure development.
Engineering or software architecture design and DevOps skills.
These should be complemented by business skills like business analysis, project or product management.
Along with the technical and business skills, a solutions architect needs to be able to talk to teams and leaders both inside and outside a company. For this communication skills are key.
Why a Solution Architect is Necessary
Software development companies require a solution architect and their skills frequently. However, companies not involved in software design also need solution architects.
In their case, the solution architect is often only required in the early stages of the development process. Here the solution architect plays an important role in determining the underlying strategy and plan for the project. To understand if you or your company require a solution architect, consider whether any of the following scenarios's apply:
Digital Transformation – if your company is looking to explore digital transformation projects for the future, you want to ensure that you obtain the services of a solution architect. A solution architect can help you design a solution that fits your technology stack and also your overall enterprise ecosystem.
Risk and Investment – companies looking to grow either through investment or changes in the economy need to engage the services of a solution architect. In addition, companies that are involved in multiple projects with uncertain outcomes can face additional risk. Solution architects can be instrumental in planning out a larger product roadmap and can help determine a company's future direction.
A final reason to consider a solution architect is for communication. A solution architect is the interface between the engineers and developers on one side and the stakeholders and users on the other. They act as the go-between and help ensure the solution does what it is meant to do.
Conclusion
By using solution architects, companies can create a framework that aligns corporate requirements and goals with specific technologies. Well built solutions created with solution architects are more likely to be in budget and on time than projects built without this speciality. NIX understands the needs of businesses and has a dedicated team of solution architects available to help companies regardless of the industry. Contact us for help.