Our Leadership Team
People behind the scenes of our success.
Meet NIX Leadership Team!
Igor Braginsky, PhD
President & CEO
Igor Braginsky is a Founder and CEO at NIX United. He dedicates his vast knowledge, experience, and effort to the company's growth, simultaneously supporting and developing the local business community and professional organizations in the Tampa Bay area of Florida.
Mr. Braginsky is an accomplished expert with more than 30 years' experience in software engineering, professional services and IT outsourcing. Before founding NIX in Tampa, Florida, he developed several prominent high-tech businesses, both in Ukraine and Israel. He took leadership of his very first garage startup in 1994 and grew it into a powerhouse of more than 2,000 people, becoming a trailblazer of the emerging Ukrainian IT industry. Besides IT, Igor has a solid leadership background in printing and agribusiness.
In all his companies, Igor developed a unique approach to the client and built a strong corporate culture, in which the whole team shares responsibility with its captain. Thousands of completed projects together with years of providing high-quality services for international corporations have resulted in a unique project and product management experience.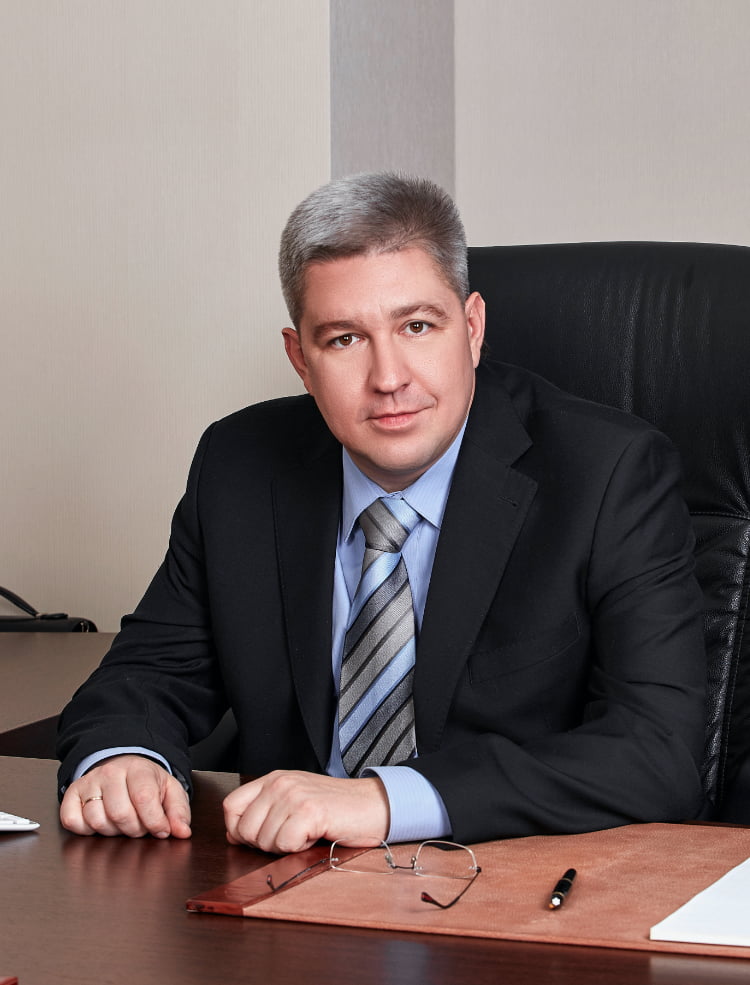 Igor holds a Ph.D. in Computer Science. He graduated from Kharkiv Polytechnic University in 1996 and later completed the Advanced Management Program in Wharton School of the University of Pennsylvania, and the Senior Executive Program at the Stanford Graduate School of Business.
Although fully absorbed with his business and its perspectives, Igor is an avid yachtsman, a skiing enthusiast, a keen golfer, and an experienced shooter. Pursuing something as a hobby, he takes it very seriously and sometimes goes to a competitive level. Thus, he has the status of Practical Shooting International Master of Sports in Ukraine and holds the Bronze Award in the World Championship in 2012 as the captain of the Ukrainian national team.
"We won the client's trust by diving deep into their business model. We placed a great emphasis on understanding their needs and processes and worked hard to provide an outsourced delivery center that works just as good as an in-house team or even better,"

, says Mr. Braginsky about the company's business model.
"Our aim is to lead customers on how to outsource their IT demands, how to transform their business internally if needed, and how to overcome the fears and negative experiences from the past with the new solutions done right from day one."
Olga Silk
Chief Operating Officer
Olga applies her exceptional organizational and operational skills to creatively meet and solve the challenges inherent in starting and running a successful technology company. She is very efficient and thorough in executing the day to day business of the firm, allowing her colleagues to concentrate on strategy and development.
Before joining NIX, Olga made more than 15-year career at the European Bank for Reconstruction and Development, Universal Studios and Marriott International. Olga holds a degree in Linguistics and Cross-Cultural Communication from Orenburg State Pedagogical University. Spending most of her free time with the family, Olga enjoys reading and traveling too.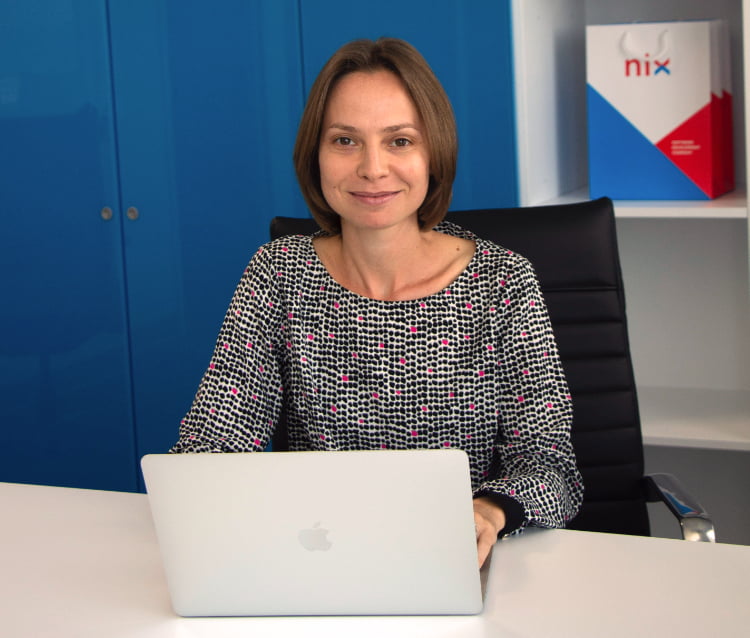 Michael Osborne
Director of Strategy
Michael Osborne is responsible for the development and execution of NIX United's strategic marketing and sales initiatives, including successfully defining and executing the company's growth strategy. Prior to joining NIX United, he spent nearly a decade serving Fortune 500 companies. His success as a top award-winning business executive and consultant elevated his career and instilled a passion for helping business owners to streamline operations and scale effectively. Southern New Hampshire University graduate with a degree in Business Administration and Finance, Mike is a resourceful teacher, motivator, and strong leader with a futuristic mindset that attacks challenges with infectious optimism.
When Mike isn't at work you can usually find him at the gym, going to sporting events, traveling, or playing video games. He can't help but visit a local BBQ spot when in a new city. He also enjoys making others laugh and spending time with his wonderful wife and daughter.