Enterprise Mobility Solutions
Leverage all the potential of mobile systems to reach new business heights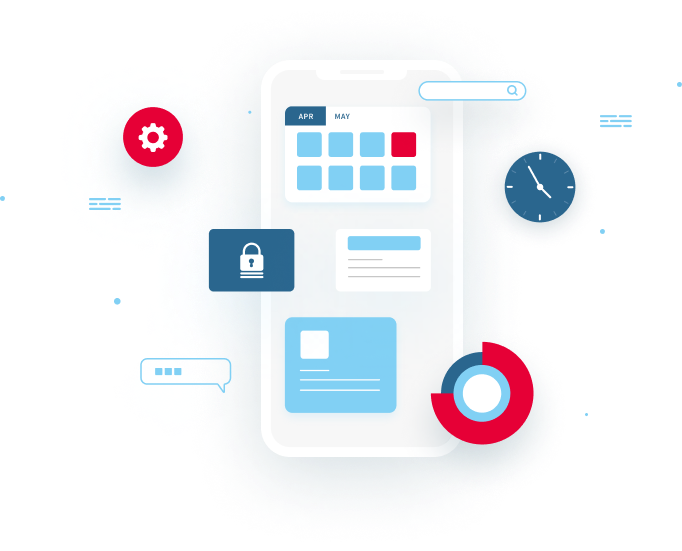 New Capabilities to Enhance Business with Enterprise Mobility Solutions
Nowadays enterprise mobility is a must-have technological advancement, rather than an option that drives businesses to achieve leading positions, and moves them beyond industry conventions.

We design and implement a full range of enterprise mobility solutions that help businesses streamline workflow, enhance employee management, and increase business performance using mobile devices.
Backed by 25 years of expertise and top-line technologies, we create feature-reach mobile systems for companies in different business verticals. As a result, we help them obtain new opportunities for advancement, efficiently address present-day business challenges across mobile devices, ensure sensitive data protection, and equip their workforces with complete environments for productive remote work.
Enterprise Mobility Services
Enterprise Mobility System Design and Consulting

System design is a fundamental stage of the whole development process where we map business needs into a mobile solution. Our Solution architects will help you clarify all the necessary features, determine the most efficient approach and technologies, and provide perspectives for further development. Suppose you want to harness enterprise mobility but don't know where to start; at NIX, you will receive highly-qualified consulting assistance with developing and integrating the mobile system in your company.

Enterprise App Development

Building future-ready and feature-reach systems is the core of our enterprise app development services. We deliver mobile solutions that ensure continuous and secured access to data from anywhere and build them with advanced UX/UI in mind. This all results in employees who can perform their responsibilities faster and more efficiently, saving time and corporate costs.

Mobile Enterprise System Support and Enhancement

Regular maintenance and enhancement of existing systems are as essential as their implementations. We also cover all aspects of modernization of legacy systems. This includes smoothly melding new functionalities, partial and complete system migrations without halting processes, and integrating mobile technology into their operations. Such enhancements bring increased performance, provide new capabilities for existing solutions to deal with up-to-date challenges, such as improved security and Big Data.
Enterprise Mobility Solutions for Your Industry
Improved Technological Capabilities with Enterprise Mobility Solutions
Integration of a mobile solution into an enterprise ecosystem is a powerful boost, providing the following capabilities:

Improved Employee Efficiency
Improved Employee Efficiency
Provide employees with capabilities to interact with corporate system features remotely.  When users have continuous personalized remote access to information and functionality required for quick and efficient duty performance, it increases their efficiency and quality of work and allows different departments to quickly exchange necessary data.

High Usability and Advanced User Experience Implementation
High Usability and Advanced User Experience Implementation
Improve the user experience and accessibility of the existing system or implement an enterprise mobile solution with a sophisticated UI/UX concept in mind, since the intuitive interface contributes to performing tasks faster and effectively and reducing human error probability.

Solid Cyber Security
Solid Cyber Security
Transform your system into an impregnable fortress, applying rock-solid cybersecurity that includes regular monitoring and system updates, fixing vulnerabilities, preventing unauthorized access, and many other measures. Ensure complete protection of your sensitive data and corporate equipment even when employees use it on the go.

Internet of Things (IoT) for Business
Internet of Things (IoT) for Business
Integrate IoT into your system—using NFC, Bluetooth, edge hardware and other data transfer technologies to provide users with numerous capabilities such as advanced real-time tracking and consistent remote access to vital data in no time.

Integration with Third-party Services
Integration with Third-party Services
Provide smooth integrations and efficient interactions of your enterprise mobility system and other in-house and third-party solutions such as CRM, ERP, HRM, payment systems, billing automation, GPS tracking, and data analysis systems.

Legacy System Transformation and Enhancement
Legacy System Transformation and Enhancement
Modernize corporate software to prepare it for implementing top-notch enterprise mobility technologies or update existing business apps to obtain advanced features that will cover up-to-date business tasks.

Access to Smart Capabilities of AI and BI
Access to Smart Capabilities of AI and BI
Provide quick access to data-driven analytics and insights with Big Data processing and BI technologies to streamline business operations, and improve planning accuracy and decision-making using the power of machine learning processing.

Enterprise Mobility Management
Enterprise Mobility Management
Empower your corporate system with robust enterprise mobility management solutions to confidently support a bring your own device (BYOD) policy, improve system security, and decrease administration effort.

Multi-Platform Support
Multi-Platform Support
Make your mobile enterprise system compatible with all types of smartphones, tablets, wearables, and IoT devices to provide your users with constant and robust access to required data and similar experiences on all platforms.
Client Testimonials
More than half of our clients recommend NIX to colleagues and friends. Another half chose NIX by a recommendation. This is why client feedback and satisfaction are our #1 priorities.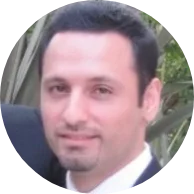 Buzz Sharifi
Account Manager at TransGrade, CRM
"Extremely detailed, professional, attentive"
We've been working with NIX for over a year now and have nothing but good things to say about them and their talented pool of developers, staff members, and executives. They are extremely detailed, professional, attentive, and deliver top-quality work within the time estimates that they provide. What else can you ask for? I highly recommend NIX for all tech-related projects.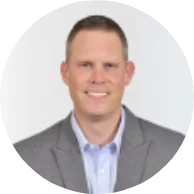 Christian Rohner
Project Manager at Information Products AG
"Quality of delivered work is outstanding"
Our company worked more than 5 years in total with NIX. Communication was always very clear and direct. Being a remote company, wasting time in communication is horrible, luckily with NIX, we experienced no delay or misunderstanding. Quality of delivered work is outstanding, all tasks prior to delivery were tested in detail, and bugs or mistakes were virtually non-existent.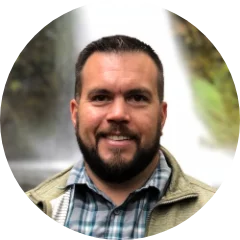 Craig Burris
Director of Operations at CarSoup
"It is hard to impress me, and NIX kept me happy"
There is no recommendation that is more powerful. NIX's expert team built a new system that increased potential customer traffic and improved performance. Their transparent workflow allowed for consistent communication and quick correction of problems when they arose. They also adjusted their processes to mitigate time-difference concerns.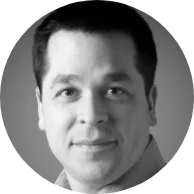 Eric Spear
SVP of Engineering at Cengage
"Delivering high-quality code"
With NIX, I have broken some of my own rules of team composition with respect to the ratio of FTE and 3rd party engineers. I have some teams that are more than 50% NIX because the code coverage, quality, and velocity coming out from the NIX developers are very good. Delivering high quality code in a predictable manner has built trust and confidence with my management/full-time employees.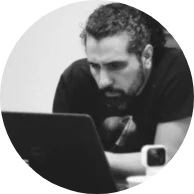 Ilya Kottel
VP R&D at HumanEyes
"You have done the work perfectly"
I want to say thank you for the excellent, highly professional work, for your passion, and your time even on holidays and weekends. Your attitude ultimately led to outstanding results. We are satisfied with the result we've achieved, but we need to keep working, and actively use every opportunity to make it better. You have done the work perfectly and the application, which you created in such a short time, turned out to be very functional and cool.
Our Recognitions
We are proud that independent experts highly value the quality of our services. It motivates us to excel and offer better solutions to our clients.
Success Stories
We really care about project success. At the end of the day, happy clients watching how their application is making the end user's experience and life better are the things that matter.