Build Robust And Scalable Data Management Solutions
Data Management applies collection, validation, storing, and accessibility of data to fuel AI solutions, data analytics systems, and business intelligence software. The efficiency and accuracy of each of those platforms vastly depend on the quality of data, ensured by reliable data engineering solutions and scalable data management processes. Well-tuned, effective, and secure big data management systems are the backbone and reason of success for outstanding data-driven companies: from disruptive startups to the leading Fortune 500 companies.
Advantages Of Modern Data Management Solutions
Data quality

Nowadays, when businesses constantly gather vast amounts of data, it needs to be analyzed and transformed to gain actionable insights—otherwise, it's a waste of valuable information. Big data management services can help efficiently process and validate data, eliminate duplicates and incompatible versions, structuring information by creating a rock-solid foundation for future analysis and fueling BI and AI solutions to make intelligent, data-driven decisions.

Data value

Cutting-edge data management solutions enable processing of enormous amounts of data, including audio, video, and other types of unstructured information in a matter of seconds. Huge volumes and unsupported data types aren't the barriers any more. Board members and key decision-makers can access the information immediately rather than waiting another month for a dedicated manager or legacy systems to craft a report.

Efficiency and automation

Conventional data management approaches result in numerous data storages of inconsistent information that require significant time and effort to make use of it. Applying data engineering services and technologies leads to coherent big data management throughout the organisation, empowering consumers to meet their information needs better, quicker or even autonomously.

Data security and compliance

Data security is crucial for every business—unencrypted, fragmented, and uncontrolled access levels can lead to data breaches and reputational and financial risks. Comprehensive data management services can help incorporate robust data security that ensures vital company information is backed up, encrypted and stored in centralized and secure data storage. This allows conducting regular security audits and preventing unauthorized access and data leaks.
Big Data Management Solutions

Big data engineering and real-time processing
Big data engineering and real-time processing
Building data pipelines that consolidate information from multiple sources, and processing the data according to extract, transform, load (ETL) or extract, load, transform (ELT) methodologies. Big data management solutions empower businesses with a single source of trusted information, automated data reporting, and instant data-driven decisions.

Data lakes and data warehousing
Data lakes and data warehousing
Building, configuring, or upgrading cloud-based data lakes and data warehouse solutions to store, manage and analyze information more efficiently. Data management storages can help address any data-related concern—from building a centralized data warehouse to reinforcing your existing system to have a high throughput and be more scalable, resilient, and secure.

Cloud-based big data management
Cloud-based big data management
Configuring and implementing an off-the-shelf cloud solution from leading vendors such as Google, AWS, Azure, IBM to enable rapid deployment of holistic data engineering tools with minimal risk and implementation effort. Cloud-based data management platforms have the lowest entry barriers of cost, complexity, time-to-value, and they eliminate the risks inherent to the on-premises data warehouse.

Data migration
Data migration
Migrating data systems from an on-premise server to the cloud, from one enterprise system to another, and from various platforms, and analytic tools to optimize data storage and processing efficiency. Data migration solutions can transform every source into an enriched, relational data structure that allows your business to navigate big data better and make well-grounded decisions quicker.

Data governance and meta-data management
Data governance and meta-data management
Comprising a robust data catalog and ingesting descriptive information from various sources, presenting it as a consistent, reliable source. Master data management services can help eliminate duplicity, inconsistency, and make data much easier to find and process, increasing the information's value and re-distributing the data to different systems.
Our Big Data Management Services
End-to-end implementation of data management solutions
By bringing our in-depth data engineering competence we take care of all aspects of the data processing lifecycle—from the requirements stage all the way to launch and maintenance to a market-ready big data management solution.
Reinforcement of your team with in-demand or niche tech expertise
We assemble a turn-key team that seamlessly increases your in-house capabilities, accelerates development, and decreases time-to-value of data management solutions.
Data processing audit and data systems modernisation.
Our data engineering experts can validate the state of your big data management practice, refine existing data strategies, and define a roadmap to optimize information processing, increase efficiency, and establish a sustainable foundation for intelligent data handling and analytics.
Data technology and architecture consultation
We bring profound knowledge, technical know-how of our data management consultants to help you identify the most suitable approach, tools, and technologies tailored for your specific business needs.
Big Data Solutions Partners
We are proud to partner with leading global organizations who provide cloud infrastructure for big data management. This motivates us to excel and offer our clients better data engineering services.
Data Management Process & Methodology
Define business goals
Identifying your key goals and dive deep into business processes, data workflow, deliverables to draft the best solution, and outline the scope of work.
Set up data collection
Examining available and required data formats, auditing data sources, gathering structured and unstructured data from multiple sources to address identified goals, design APIs for data exchange and secure its processing.
Raw data pre-processing
Cleaning, transforming, and evaluating data quality to remove inaccurate records for further analysis. Composing the data management system architecture with best-fitted technology solutions.
Establishing data storage
Building data storage based on the amount, types of data, and business goals and needs. Our data engineers make sure that your storage is secure and easily accessible only for authorized systems and users.
Integration in business
Developing and smoothly implementing a data management solution into your business environment, assuring its performance and accuracy threshold on the real data.
Validation and improvements
Establishing regular assessment of the data system's performance, precision, throughput, and efficiency. Making adjustments if necessary.
Data Management Solutions for Industries
Success Stories
We really care about project success. At the end of the day, happy clients watching how their application is making the end user's experience and life better are the things that matter.
Client Testimonials
More than half of our clients recommend NIX to colleagues and friends. Another half chose NIX by a recommendation. This is why client feedback and satisfaction are our #1 priorities.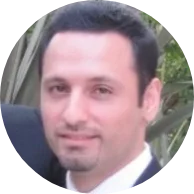 Buzz Sharifi
Account Manager at TransGrade, CRM
"Extremely detailed, professional, attentive"
We've been working with NIX for over a year now and have nothing but good things to say about them and their talented pool of developers, staff members, and executives. They are extremely detailed, professional, attentive, and deliver top-quality work within the time estimates that they provide. What else can you ask for? I highly recommend NIX for all tech-related projects.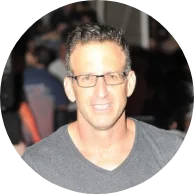 Noam Shalit
COO at SafeRide Technologies Ltd
"The team is experienced and professional"
We cooperate really well with them, and they make adjustments so we don't have any complaints. The original project was successful, so they've extended the partnership. Headed by a knowledgeable project lead, the team is experienced and professional. NIX delivered everything on time and was always in contact with their partner. Offering a superior customer experience, they're recommended.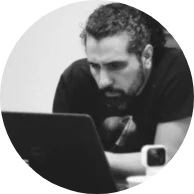 Ilya Kottel
VP R&D at HumanEyes
"You have done the work perfectly"
I want to say thank you for the excellent, highly professional work, for your passion, and your time even on holidays and weekends. Your attitude ultimately led to outstanding results. We are satisfied with the result we've achieved, but we need to keep working, and actively use every opportunity to make it better. You have done the work perfectly and the application, which you created in such a short time, turned out to be very functional and cool.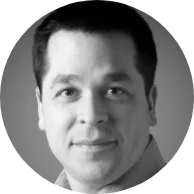 Eric Spear
SVP of Engineering at Cengage
"Delivering high-quality code"
With NIX, I have broken some of my own rules of team composition with respect to the ratio of FTE and 3rd party engineers. I have some teams that are more than 50% NIX because the code coverage, quality, and velocity coming out from the NIX developers are very good. Delivering high quality code in a predictable manner has built trust and confidence with my management/full-time employees.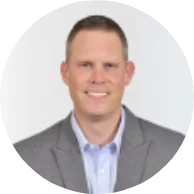 Christian Rohner
Project Manager at Information Products AG
"Quality of delivered work is outstanding"
Our company worked more than 5 years in total with NIX. Communication was always very clear and direct. Being a remote company, wasting time in communication is horrible, luckily with NIX, we experienced no delay or misunderstanding. Quality of delivered work is outstanding, all tasks prior to delivery were tested in detail, and bugs or mistakes were virtually non-existent.
Data Engineering Technologies Stack
Meet Our AI Solutions Leaders
Contact Us
What happens
next?
1

Our representative gets in touch with you within 24 hours.

2

We delve into your business needs and our expert team drafts the optimal solution for your project.

3

You receive a proposal with estimated effort, project timeline and recommended team structure.
Latest Insights
on Data Management