QA Testing Services to Ensure Top-Quality Products
The satisfaction of the end-user leads to a key product position on the market. To obtain that, everyone from disruptive startups to Fortune 500 companies seeks complete and stable solutions. Quality assurance stands for gaining the exceptional quality of your software that in turn provides customer satisfaction.
NIX has synergized expertise around business and tech domains, providing industry-leading services since 1994. Our well-versed team in all QA activities consists of 500+ bright tech engineers with more than 1000 QA projects under the belt. Underpinned by our years of experience and industry best practices, we got your testing covered. The most-fitted solutions for you to consider — either a manual software testing service to establish flawless app or an automation one for constantly evolving complex software systems, or any other testing services like functionality, performance, UI/UX, system and infrastructure security, etc. We'll take care of the quality!
NIX QA Solutions Include
Full-cycle testing
Full-cycle testing
Full cycle testing covers the core stages of development—starting from requirements-based testing at the software design stage all the way up to final testing at deployment.
Our QA and testing teams guarantee thorough quality control and provide stable smooth operation of your product, making the user's entire app journey trouble-free.
Team-as-a-Service
Team-as-a-Service
Provide your project with an external QA talent team to obtain viable software testing services. In our joint cooperation we will enhance your team with the right tech expertise or force—just state your needs.
This approach has proven very effective for mid-and long-term projects to ultimately boost the efficiency of QA processes in terms of speed and expertise.
QA consulting
QA consulting
QA consulting services allow creating definite processes and standards or discovering how rigorous your existing QA process is. Backed up by thorough analysis, our QA consulting experts help you identify the root causes of your quality issues.
Create a tailored testing strategy, or improve your existing QA processes, minimize risks, and increase the efficiency of your testing procedures.
Quality Assurance Capabilities
Combining manual and automated testing experience, NIX brings a range of testing for your particular needs. The latest tech, best practices, and experience empower us to deliver high-quality software for you that performs at its highest peak. Therefore, you get increased reliability, sped-up processes, enhanced security, and ultimately, satisfied end-users.
QA Manual

Our experts will help you identify defects in the system to make the system comply with requirements ultimately. We ensure a high level of product quality, using specialized skills and a deep understanding of the software requirements. Backed bone with QA management, customized test plans, and thorough budget — you also get a fully covered strategy.

QA Automation

Based on your needs, we design a test strategy to cover your product to perform appropriately. To boost development, we embed CI/CD processes with test automation that runs whenever there is a new change. This helps you deliver new features to users efficiently and faster, and along the way become confident about system quality and integrity.

Security Testing

To avoid bad users' experience, negative branding and legal repercussions, NIX experts uncover vulnerabilities in your software and prevent malicious attacks and unauthorized access by intruders. Whether you have a new product or an existing one, a security audit will help uncover all potential security threats.
Techstack
To provide our clients with perfectly-suited solutions, we work with ever-growing tools and use industry-best practices. Besides empowering software quality assurance testing services, NIX company engineers pay close attention to emerging technologies. We add the best ones to the toolkit to ensure your software with the latest comprehensive QA solutions.
Client Testimonials
More than half of our clients recommend NIX to colleagues and friends. Another half chose NIX by a recommendation. This is why client feedback and satisfaction are our #1 priorities.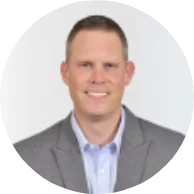 Christian Rohner
Project Manager at Information Products AG
"Quality of delivered work is outstanding"
Our company worked more than 5 years in total with NIX. Communication was always very clear and direct. Being a remote company, wasting time in communication is horrible, luckily with NIX, we experienced no delay or misunderstanding. Quality of delivered work is outstanding, all tasks prior to delivery were tested in detail, and bugs or mistakes were virtually non-existent.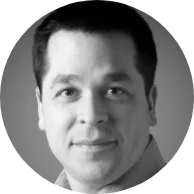 Eric Spear
SVP of Engineering at Cengage
"Delivering high-quality code"
With NIX, I have broken some of my own rules of team composition with respect to the ratio of FTE and 3rd party engineers. I have some teams that are more than 50% NIX because the code coverage, quality, and velocity coming out from the NIX developers are very good. Delivering high quality code in a predictable manner has built trust and confidence with my management/full-time employees.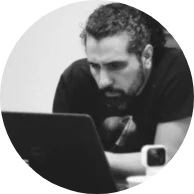 Ilya Kottel
VP R&D at HumanEyes
"You have done the work perfectly"
I want to say thank you for the excellent, highly professional work, for your passion, and your time even on holidays and weekends. Your attitude ultimately led to outstanding results. We are satisfied with the result we've achieved, but we need to keep working, and actively use every opportunity to make it better. You have done the work perfectly and the application, which you created in such a short time, turned out to be very functional and cool.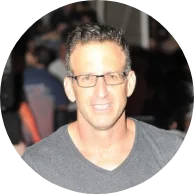 Noam Shalit
COO at SafeRide Technologies Ltd
"The team is experienced and professional"
We cooperate really well with them, and they make adjustments so we don't have any complaints. The original project was successful, so they've extended the partnership. Headed by a knowledgeable project lead, the team is experienced and professional. NIX delivered everything on time and was always in contact with their partner. Offering a superior customer experience, they're recommended.
Latest Insights on Quality Assurance Services