How to Hire an Android App Developer
blog
Hire an android application developer and you'll plunge into the world's most popular mobile operating system. According to Statista – the leading provider of consumer data – Android makes up close to 90% of all smartphone operating systems. This is due to many factors: this platform is much more flexible and easier to customize, has one of the best voice assistants, an additional storage slot and above all, they are much cheaper than iPhones and thereby are available to a larger audience. By running your application on the Android platform, you can definitely gain lots of traction.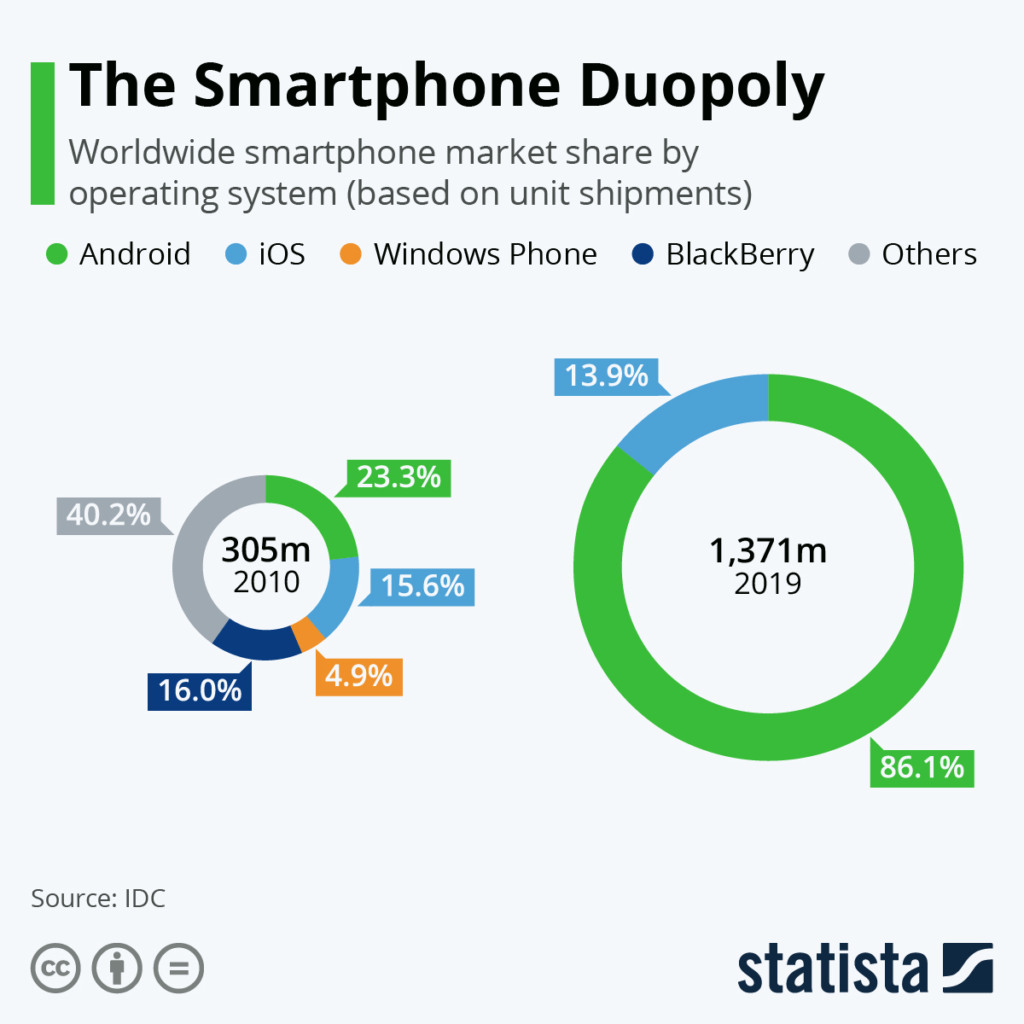 Finding and hiring the right android app developer can be a complicated process. However, unless you take the time and effort to find a properly-skilled engineer, you are doing yourself a disservice. In this case, your app will not look or act the way you want it to and will not appeal to your clients.
Do You Really Need to Hire a Developer? 4 Options to Choose From
If you decided to expand your business to millions of potential customers that use smartphones and tablets on this platform, in that case, the answer is simply yes. Even if you already have an in-house developer, you still might need the help of external resources to complete your project on time, on budget, and to specification.
Hiring In-house
A highly skilled in-house specialist is likely to cost a lot. And you're very lucky if you manage to find the one you need within your location. While only this might considerably increase the budget, you can anticipate extra spendings on the workspace, hardware, HR service, and maybe even on transportation and accommodation of such employees.
Building an internal team is definitely an option worth considering. Keep in mind that you are going to need in addition experts to just hire an android developer if you form a complete team from the ground up. Among them project manager, QA, UI/UX designer to say the least.
From a positive benefits point of view, hiring in-house gives you complete control over all phases of the project and up-to-date updates on the performance. Frequently, the salary of staff and overhead may be above attainment for a lot of startups.
Hiring a Freelancer
A freelancer from a legion of online sites is absolutely a cost-effective option. You can often find highly skilled experts in their field this way and can gain access to resources that would otherwise cost much more if hired in-house.
However, when thinking about an android app developer for hire, think about the entire picture. Freelancers, regardless of how technically skilled they might be, may not provide you with the same level of communication that an internal team or outsourced company would. Moreover, the determination of their skills is very much based on the information they have chosen to share through reviews and other completed projects.
Freelancers are good for specific tasks where the budget is a constraint. The lower cost is potentially the only positive with freelancers because they require additional supervision and management from your side.
Hiring a Remote Dedicated Software Developer
With a remote dedicated software developer model, the developer may be physically located at the client's office or at the remote office of the dedicated team. In terms of day-to-day management, it may be conducted either by the client directly, or directly by the service provider using their existing structure and team.
While this type of model is inefficient for short-term projects, it could be very suitable for longer-term projects where a clear definition of the scope is not readily available. This type of model is ideally suited for cases where specific skills are lacking within a team. In this case, the remote dedicated software developer helps to complement existing in-house skills, helping drive a project to success.
Outsource an App Development to a Software Agency
Outsourcing is perhaps the best option from a cost-and-benefits point of view. A dedicated software developer like NIX has a skilled team of developers across all platforms available. In addition, they have access to project managers and all the other necessary disciplines that help make a project a success.
With an outsourced app developer, projects can scale as needed. This helps to keep costs low but efficiency high. In addition, if specific skills are needed, an outsourced app development company is much more likely to have access to this knowledge based on the volume of work they do.
What Type of App are You Trying to Develop?
Making a decision on the type of app you are trying to develop can be extremely complicated. Deciding to hire an android application developer is really only part of the process and understanding the type of app you want to build can actually influence this decision.
You see, choosing to hire an android app developer means that you've selected to develop a React Native or Kotlin app instead of a web-based app. This is a good first step, but now you need to understand what functionality your app should offer.
If you are in the early stages of this process, try to understand your target market and what their requirements are. Make sure that your app isn't only functional, but also something that a user enjoys looking at and using.
Apps are not restricted to any one thing or even one genre. There are navigation apps, education apps, and even health and fitness apps all over the Google Play store. Finding your niche can take time and effort.
Consider building an app like training for a marathon. You need to build the fundamentals that meet your customers' goals. You can then continue building on top of these fundamentals day after day until finally you're at your end goal and the finish line is behind you.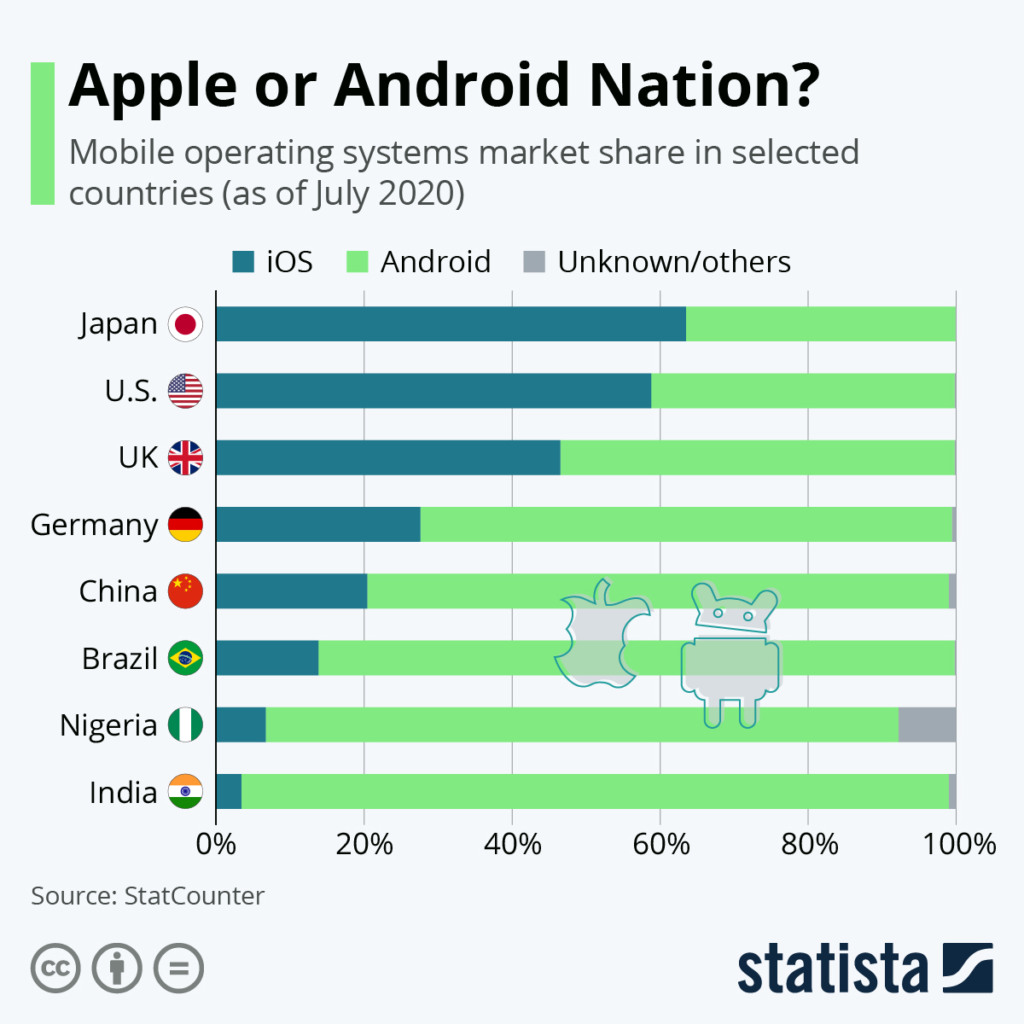 Make Sure the Developer Fits Within Your Budget
The cost to hire an android app developer can vary considerably based on the project you are building and whether you are using in-house resources or an outsourced specialist. It is important that based on the country or region the outsourcer is located in, the price could dramatically shift.
Nearsourced app-developers or on-shore outsourced app-developers, for example, are generally located in the same region as the business. While there might be a small reduction in price, the benefits of going this path with an outsourcer will not be as noticeable. However, using an outsourcer from a region like Eastern Europe, South America or parts of Asia and the Far East could offer significant cost savings.
The cost of app development in itself is generally based on the time required to complete the project. Based on the features required and the level of complexity, you can expect the cost to increase, with average prices being in the $30-$50K range and up. Here you can get a free template that can help calculate outsourcing mobile development costs.
Based on the budget allocated for the app, look at where the funds can best be spent. Usually, an external outsourcer in a lower-cost country is the best option. But as long as the risks are well understood, using freelancers for specific, targeted work is also a good option. A key point to note, though, is that price alone shouldn't be the only indicator you use in your selection.
Also, your budget must give you enough flexibility to spend funds on non-development costs. Think about things like market research to understand what your target market wants. The actual costs of marketing and selling the app after its built and ongoing maintenance once the app has launched. All of these costs need to be accommodated and accounted for as well. Sometimes the developer you select might be able to help with some of these costs, but do not simply make that assumption.
Where to Find an App Developer
When considering how to hire an android app developer, think about the job like any other job posting you are trying to fill. In this case, you'd do your online research through relevant job boards looking for suitable candidates or you'd reach out to your own network for references. Hiring an app developer is very similar.
Ask a Friend or Colleague for References
If a personal contact or someone from your network provides a reference, that can be extremely powerful. Often, these individuals already understand your business needs and requirements and can provide a more targeted recommendation than you're otherwise likely to receive.
In addition to their knowledge of your requirements, they'll also need to have a better grasp of who your target audience is and your overall company goals are. This is the best way of finding the right android app developer for hire.
Once you have a name, look for references and also testimonials. References and past customer testimonials speak not only to the quality of the work delivered but also how easy or hard the individual or team is to work with. Try to make sure that both of these are about projects similar in nature to what you are trying to accomplish.
Research the Hiring Platforms
There are many different places online where you can find good development resources. Freelance marketplaces like Upwork, Toptal, and Fiverr are very popular sources where people look for development resources. Other avenues for finding talent include development communities like GitHub or Stack Overflow. People from these communities are generally more skilled and knowledgeable, but also more expensive. Understand each of these different communities to learn what their positives and negatives are so that you can best source the right resource for your requirements.
And another point is location. Resources sourced from regions like Eastern Europe, South America, and parts of Asia can be quite cheaper than similarly skilled individuals from North America.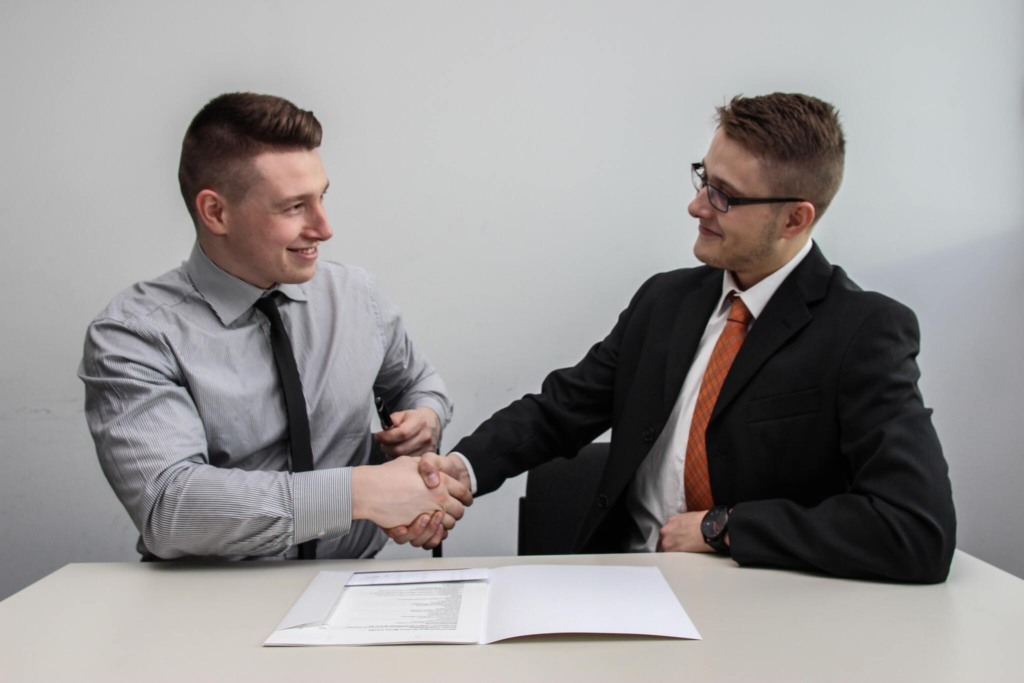 Step by Step Process and Key Criteria of Hiring App Developers
Look at Their Portfolio
When picking a developer to work with, try to review their portfolio of work. Understanding what they've already accomplished will help you gain an understanding of their capabilities. Their portfolio will also help you quickly determine if their design and UI skills are suitable for your requirements.
Nevertheless, they may not have a project from their portfolio that is an exact match to your requirements. That is to be expected. However, if they can show you how your "vision" translates to the work they've done previously, that would be useful. This would let you understand whether they grasp what it is you're trying to accomplish and also whether they have the capability.
Your Developer Needs to be Easy to Work with
Expect the relationship with your developer to last weeks, months, and potentially even years, depending on the complexity of the project. Finding a partner that you can work with without conflict is key.
You'd want to consider things like communication and timeliness as definite requirements. If there are language limitations – whether these are regional or technological – at play, consider how this would impact your working relationship.
While you do not need to take your developer to dinner, you might actually end up spending many late-nights together working on the project, so finding someone that you can get along with is a good idea.
The Developer has to Provide a Reasonable Timeline
Building a quality app takes time. This is something to absolutely keep in mind when thinking about how to hire an android app developer. When making your selection, don't just jump for the one that says they can get it done over a weekend. You'll not be happy with the outcome and the app won't do what you want.
However, most Android apps don't take years of development effort either. There is a happy medium that your app developer should provide to you. They should provide a clearly defined plan that maps out each stage of the process.
Make sure that the plan includes testing/QA as this is an area that is often missed which tends to cause future issues and impact the client experience. Any plan that is provided should have some allocation for unexpected and unforeseen circumstances.
How to Hire an App Developer: Tips & Questions
When considering your android app developer for hire, think about a host of different types of questions. While you might assume that their technical skills are a given, do not make this assumption blindly. If you have a technical test, use it to judge their skills and compare them against others that have performed to specification. If you do not have this, use references and testimonials as a guide for technical skills and competency.
Other questions to think about include specific company and team questions if you're hiring an outsourced organization. Ask about the size of the team dedicated to your project and if they have the capability to expand or contract on demand? Talk to them about other non-development resources that would be assigned to the job also.
When hiring a company that operates remotely, consider asking about language skills. Ensure that your contacts have the ability to translate your requirements into the local language and that they are available at all times. Find out about project communication also.
Finally, discuss things like ongoing maintenance and troubleshooting. What happens if the app doesn't work the way you'd expect? What about security implications and ongoing patching and release cycle? When hiring an app developer, make sure you think about not only your immediate needs but also your future growth.
Common Mistakes When Hiring an App Developer
The biggest mistake when hiring an app developer is making a selection purely on price. Low price by itself is not a bad thing, but making a selection based on this could be. The adage "you get what you pay for" applies to app development as it does with most things in life.
Choosing a developer with little to no experience for the sake of saving is also a big mistake. You shouldn't pay someone to learn at your expense. Make sure you also understand their skills and capabilities and that they have the ability to complete your project to your specification.
Finally, think about project management. While it's not specific to the developer and development of the project, it is an essential requirement in making sure your app gets delivered on time and to budget. The project manager can help make sure all parts of the project are working smoothly and that the timeline you've been provided with is being followed.
Summary
As you can see, hiring an android application developer is not a simple task. You need to understand what it is you're trying to accomplish and who your target market is. Then you need to have a budget in place with an appropriate allocation for non-project-related spending. Finally, you need to find and hire an android app developer with all of the skills needed to get your project off the ground.
A dedicated software development team like NIX can help with all of these requirements and many others also. The NIX team has developers skilled across a variety of disciplines and can easily scale based on the complexity of the project.