Property Management
Customized Solution for Landlords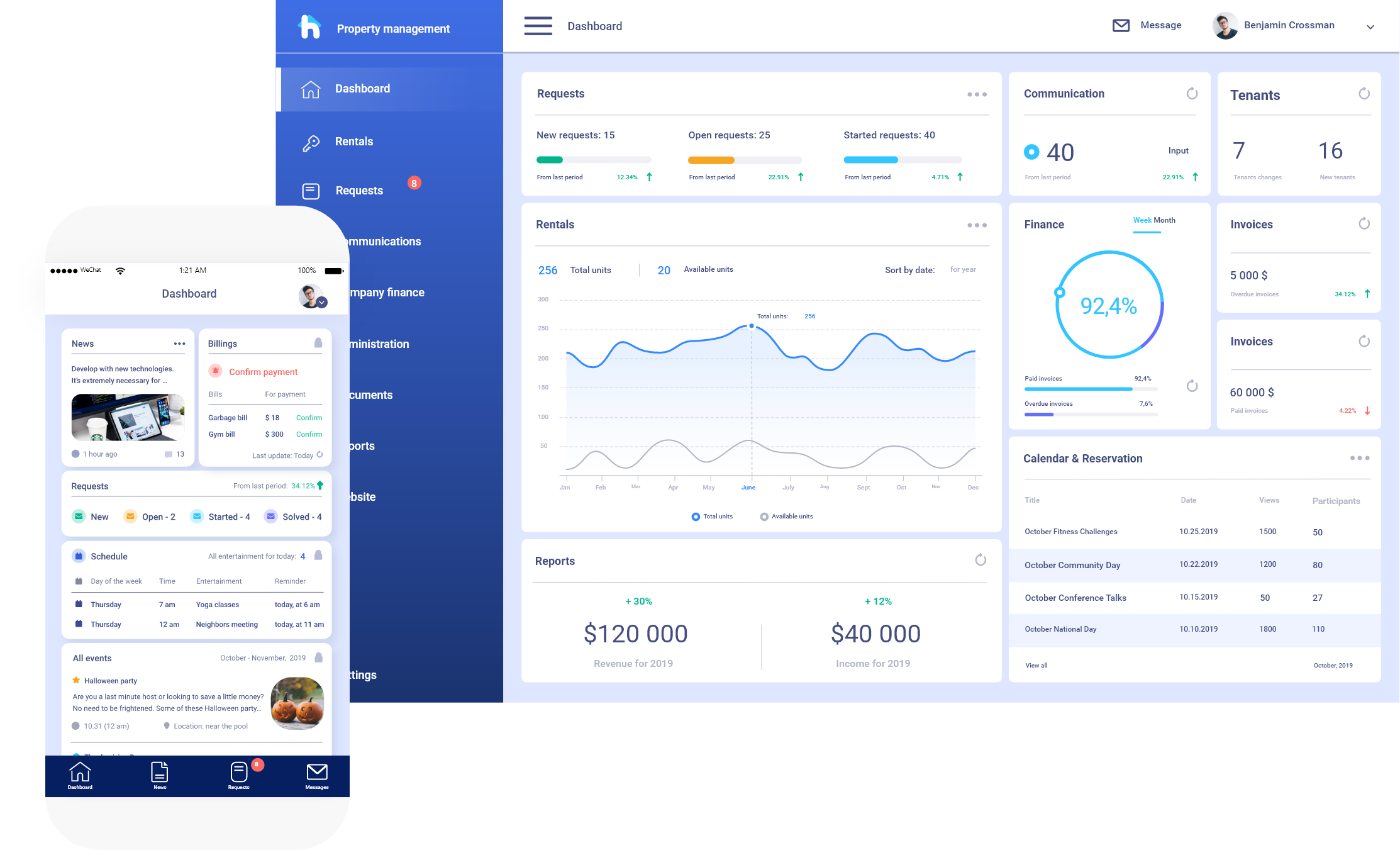 Project type

Business Automation Solution

Business Domain

Real Estate, Property and HOA

Technologies

React Native, Golang
Business Overview
The NIX team created a property management platform to handle all aspects of running a successful property business.
The reasons as to why to build your property management system are endless. You may need more profitability in your goals, or you want to boost your business immediately instead of just keeping the building occupied and standing upright.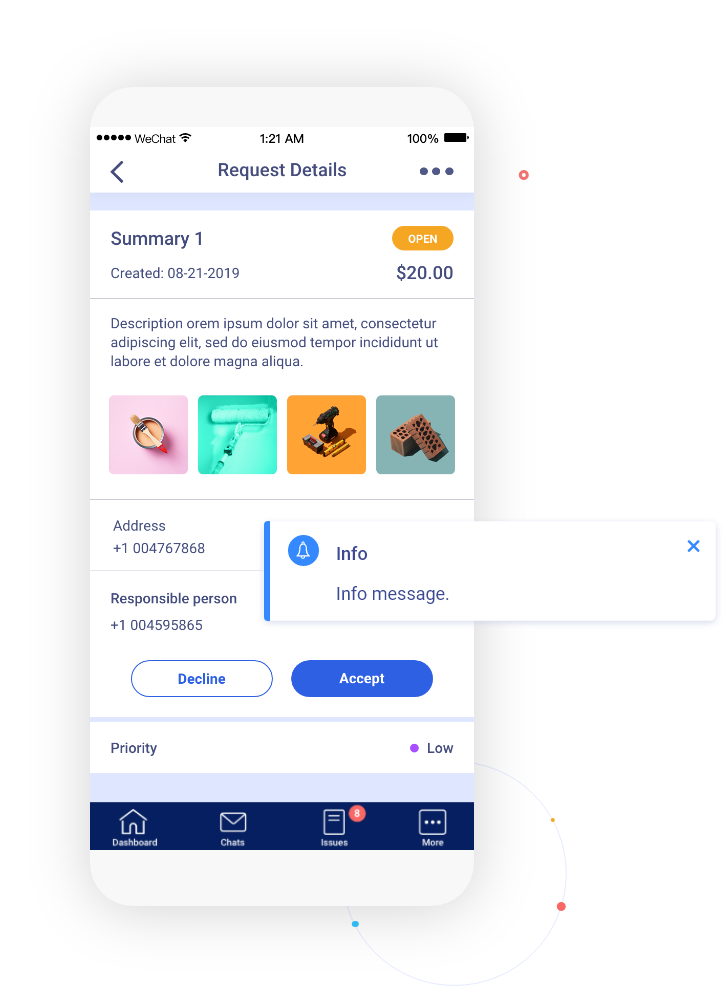 Solution
For the backend part, we decided to use Go because it provides a high load performance of the server. Also, Go works stably under high load, and doesn't require significant server maintenance costs.

In the platform, we implemented must-have features for managers to handle real estate. There are web and mobile versions for both a manager and a user. A web-version is more applicable to a manager while a mobile app is more for a user.
A manager has the full platform version on the web, namely:
A full view of the rental situation: what to rent, period of time, available property, property details

Requests management and all the info

Communication with all service staff, vendors, residents

Finance: billings, financial accounting, and financial reports

Documents: contracts, online docks

Reports available: using needed metrics, you can create statistics for a specific period of time
The platform is expandable. We can add new features when prospective modern technologies will be implemented.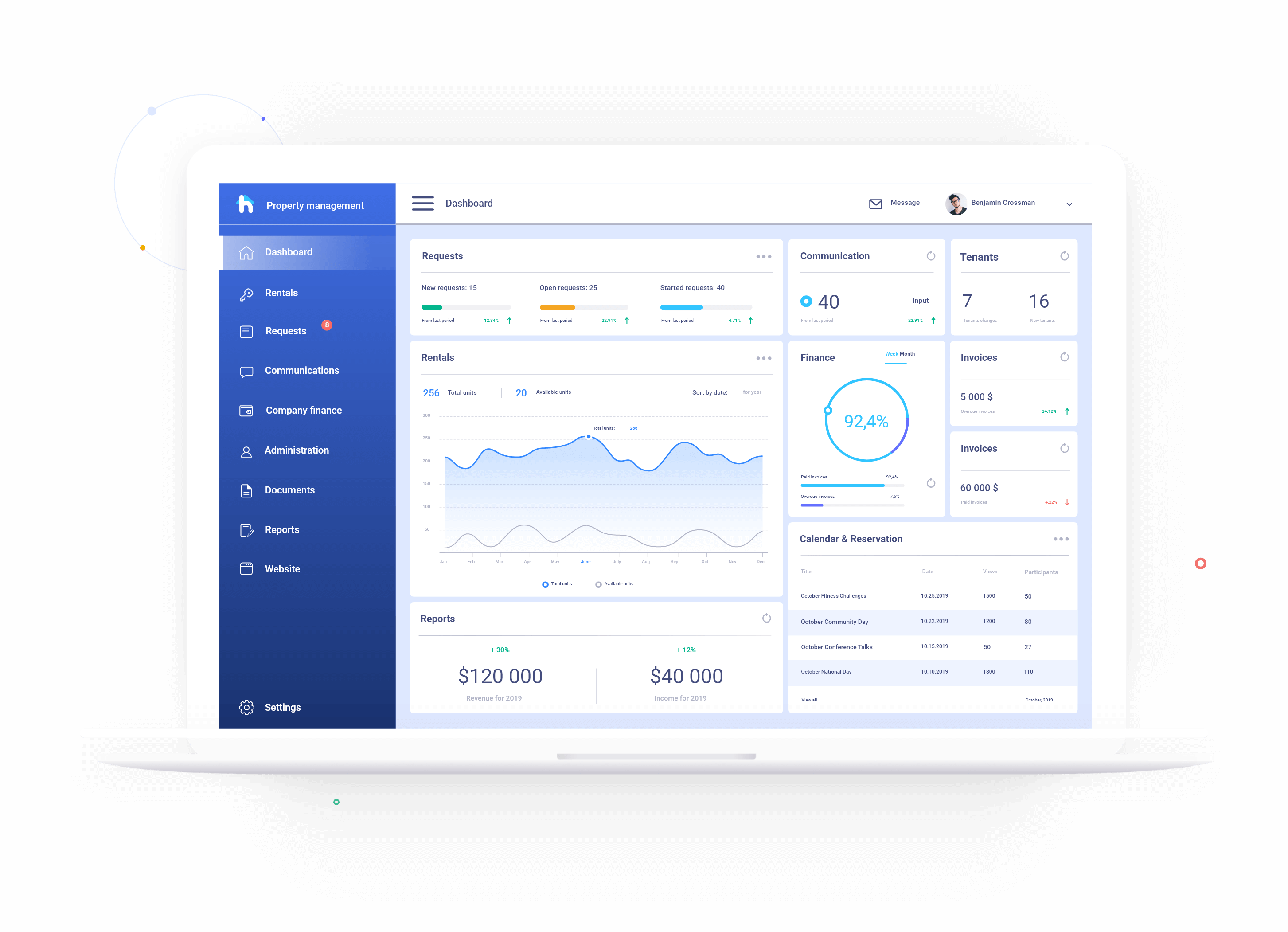 Also, the platform provides users with a mobile app that has an easily understandable interface. Our application is tailored to user needs and solves their issues, namely by bringing the following features:
an opportunity to digitally communicate with other residents;

voting, discussions inside a property community;

integration with calendars where all the events are;

automated interaction between a manager & residents;
any notifications to a manager, including if something in the property went wrong;

a system of planning the residents' expenses;

possibility of electronic docs signature;

management of parking spaces (e.g. to book a permanent or guest seat).
Tech stack
SPA VueJS, React Native, Golang, Gin, Firebase SDK, GORM
Team
Business Analyst, Designer, Project Manager, iOS Developer, Go Developer, QA Specialist
Click on the link to get more information or download the .pdf version.