The Hidden Cost of Food Delivery Services – Why You Need Your Own App
blog
The advent of the internet and, more recently, the pandemic enforced lockdowns around the world have changed the way people get their food. Many businesses were consistently busy with crowds of regular patrons clamoring to visit for the ambiance and atmosphere. With access to restaurants restricted or limited, people and businesses have had to look for alternatives, and food delivery services are one such solution.
The benefits to food delivery services are evident from a consumer perspective – not only are they fast, but they are also convenient and simple and let shoppers enjoy their meals in the comfort and safety of their own homes. From a restaurant point of view, food delivery services in an ideal economy open up new revenue streams and provide the business with exposure in different markets. In the current climate, these types of services are necessary for survival.
The platform-to-consumer business is booming with expected revenues of $62.798 million in 2020. Growth in this area is not likely to slow down, and by 2024, revenues are set to reach $80.006 million. From a business perspective, restaurants need to either use existing delivery services or build their own. Failing to do this will lead to a loss of business to competitors.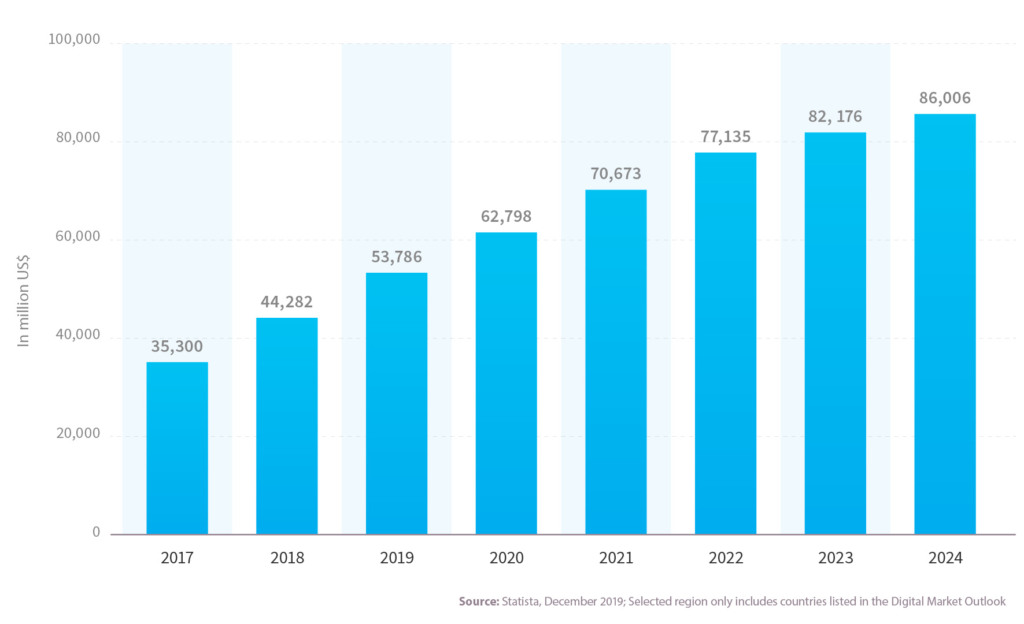 The Cost of Food Delivery
In the food delivery space, four primary players control 95% of the food delivery marketplace. Grubhub, UberEats, DoorDash, and Postmates are continuing to get more traffic. Of these, DoorDash owns about 46% of US consumers deliveries, with UberEats a distant second at 23%. Grubhub, however, is not too far behind UberEats at 21%. While Postmates only controls 8% of the market, Uber's plans to acquire the company might change the distribution considerably.
The fee charged by these organizations generally comprises the following:
Commission Fee – typically a flat percentage of the order cost regardless of the order amount.
Delivery Fee – paid directly by the consumer and is a flat amount. Typically in the $5 range or thereabouts.
Setup Fee – additional fee on top of the commission fee


UberEats Fees
UberEats has two different charges when it comes to commissions. If the restaurant has its own fleet of drivers and vehicles, then the average commission charged is 15%. However, for businesses that need to use the UberEats platform and Uber drivers to deliver food, commissions range from 15% to 30%.
DoorDash Fees
DoorDash restricts access to information on their fees. However, while the rates are not openly shared, they are reportedly in the 10-25% range based on the business.
GrubHub Fees
With GrubHub, officially, the platform is "free"; however, in reality, commissions range from 10-25%. While restaurants can add their details for no cost, for a restaurant to show up when consumers are using the app, the fee is 15%. In addition, similar to UberEats, GrubHub has an additional fee when they supply the drivers. In GrubHub's case, it is 10% of the total order cost.
Commissions can be quite expensive for the business, and in fact, in some cases, some places are losing money, servicing their customers through these platforms. Regardless of the platform, the facts remain the same, every month, you are losing your hard-earned money, only for the convenience of ordering through an app. While this might be an acceptable trade-off in the good times where in-store customers are the majority, at the current time, the impact can be massive.
Why You Need Your Own Food Delivery App
Food delivery apps fulfill a vital niche between the restaurant and its customer. With the current and growing demand for these types of service, many opportunities exist for new players to make their own mark. Currently, many of the larger chains like McDonald's, Subway, Domino's already had their own apps. This provides them with a greater level of control and lets them contact their customers in a more efficient and timely manner.
Who Can Benefit from a Food Delivery App?
While some businesses already have an app, there are many reasons why other companies should consider building one also.
Restaurant chains can definitely see some cost savings by using their own app. These businesses with locations distributed around the city or country can potentially save on both the driver fee and the commission fee.
Local restaurants that have a limited footprint are probably too small to use services like UberEats, DoorDash, or GrubHub. In this case, an app is an excellent solution to serve local consumers.
Startups and Entrepreneurs that want to be on the cutting edge and are looking for ways to stay ahead of their competitors. Using a food delivery service is an excellent way of increasing consumer loyalty and keeping customers informed.


Restaurant Benefits of Food Delivery Apps
For a restaurant, there are many businesses that a privately owned food delivery app provides.
Improve branding – by creating an app that uses your colors and themes, you can further reinforce your brand. This not only improves your customer recognition and loyalty, but it also helps improve your reputation.
Improve retention – restaurant apps can help establish a relationship with consumers and can provide details about offers and discounts. Discounts are a great way of improving loyalty and also helping drive repeat business.
Saved costs – not having to pay fees to aggregators like UberEats or GrubHub equates to a significant increase in revenue.
More business – with more consumers opting for online services during the pandemic, the need for an app is only increasing. Having an alternative means and way for consumers to purchase food is essential.
How NIX Can Help Create an Online Food Delivery Service
At NIX, our team of business analysts, developers, and UI/UX designers can help you build a solution that will be of benefit to you and your customers. We understand business and have been working with customers to implement solutions that help them succeed.
We had the pleasure of working with one of the largest online food ordering marketplaces in Europe. This organization offers mobile and web applications that let consumers place orders with local restaurants and businesses in cities around the region. They were having issues integrating their systems with their customer's third-party APIs. They also saw problems at a high load that impacted the performance of their mobile application.
The NIX team worked closely with their internal developers and came up with a solution that ensured the process was working efficiently. This helped improve the overall customer experience, letting customers interact with restaurants and cafes more effectively.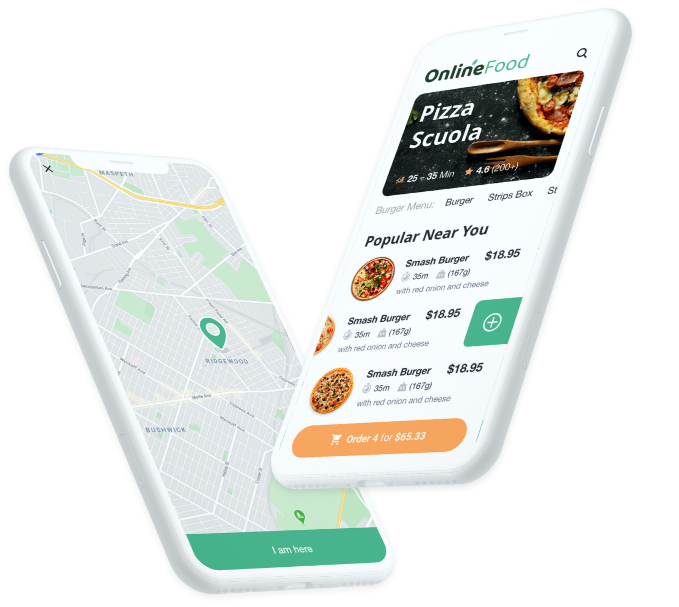 What Now?
Restaurants and cafes need to ensure that they are attracting customers and servicing them most efficiently and effectively possible. The mobile food ordering business is one of these solutions that absolutely needs to be considered. As a service, it is continuing to grow in popularity, and the strategic value of this type of service is only going to rise even higher.
In fact, with the growth of newer internet technologies and an ever more connected population, the heights it will reach are unknown. This is the perfect time to start on your own food delivery app journey. Take advantage of the opportunity and make your own mark in the food industry.
At NIX, we can help you understand what you need to know to build a successful business in this space. We have significant amounts of experience building on-demand delivery applications and can help you understand what you need to know. If you are interested in building your own on-demand app, you need an experienced software developer in your corner. We have the skills and experience you need to ensure that you are doing the right things in this area. Contact us to find out how we can help you be successful in creating your own food delivery service.