Business of Apps Listed NIX as One of the Top App Development Companies in 2020
blog
We're excited to share that, during our time working with our clients, we have been featured by the Business of Apps as one of the top mobile development companies in 2020. Through detailed research, considering multiple factors such as type of the company, development platforms they use, their pricing & cost, etc., NIX has been identified as a leading mobile development company.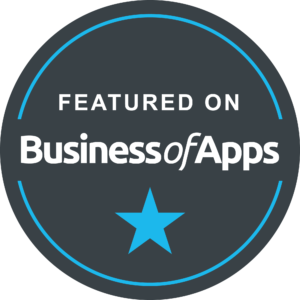 The ranking is designed to help businesses find a reliable mobile development vendor that matches clients' requirements and share their values. Therefore, the listing includes companies from different geographic locations, of different sizes, and with a different scope of services. NIX has provided mobile app development services for more than ten years. Using best practices and cutting-edge technologies, we create advanced mobile solutions for various purposes and of various complexities.
We can develop native and cross-platform applications from scratch, or renovate existing ones. Depending on your needs, we determine the type of solutions and technologies that will be the best in your specific case.
We'd like to thank everyone who's made NIX's status as a top mobile development firm possible. From our team to our clients, we appreciate the support we've received from the people around us. We have enjoyed every project so far, but are also open to new ones. Don't hesitate to contact us!