Digital Transformation Solutions: How to Stay Ahead
blog
Digital transformation is indispensable to stay competitive for all businesses, from small to large enterprises. Technology plays a crucial role in a business's ability to emerge with the market and continuously enhance value to clients.
Some feel the term "digital transformation" has become so commonly used, so widespread, that it has become mainstream. But the business mandates behind the term—to re-think traditional operational models, experiment more, become more agile to respond to customers and competitors—are still here.
One of the most challenging digital transformation questions is how to transition from concept to bringing it to life. In this article, we will share some answers regarding digital transformation and provide clarity, especially to CIOs and IT leaders.
Table of content:
What is Digital Transformation?
"Digital transformation should begin with a problem statement, a clear opportunity, or an aspirational goal," recently said Jay Ferro, CIO of Quikrete, the largest manufacturer and innovative leader in the commercial building and home improvement industries in the U.S. and Canada.
The digital transformation uses technologies to design new—or modify existing—business processes and customer experiences to meet evolving business and market needs.
Generally, we define digital transformation as enrooting digital technology into non-digital and outdated digital business areas, resulting in fundamental changes to how companies operate and deliver value to clients. Exceeding that, it's a significant cultural change that requires companies to continually question the status quo, experiment regularly, and deal with failure. Sometimes it means walking away from decades-long business processes in favor of new methods essential for growing.
Digital transformation begins and ends with how you think about and engage with your core–customers. As organizations are moving from paper and spreadsheets to smart apps for managing the business, they have the opportunity to rethink how we do business with digital technology on our side.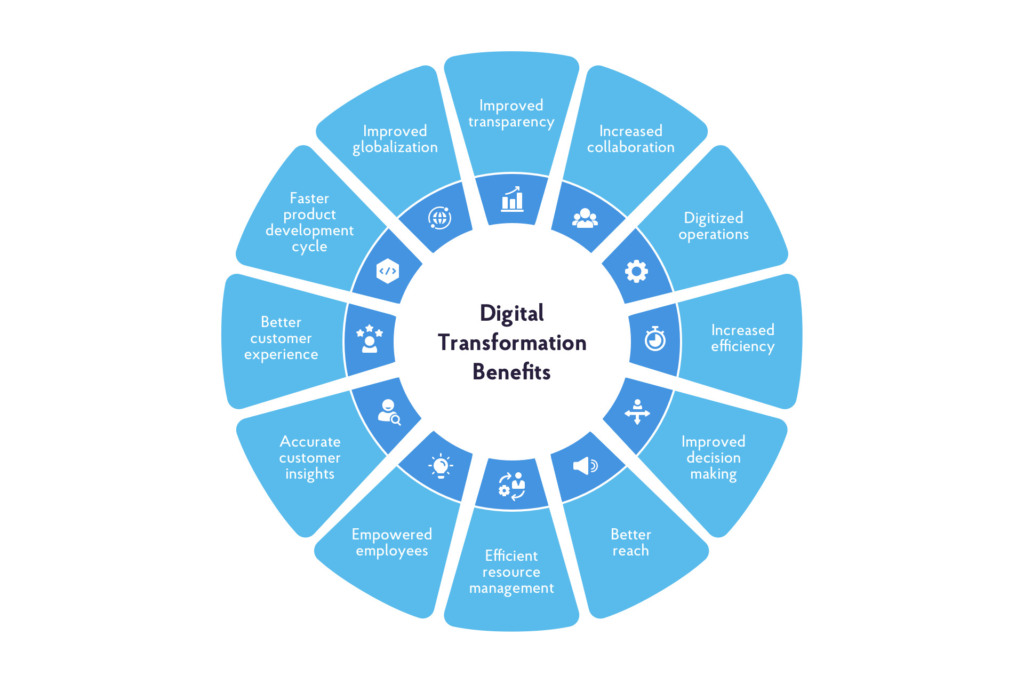 Digital Transformation Directions
Digital transformation is changing the way business gets done, and in some cases, creating entirely new types of operational models. In the digital transformation process, organizations take a step back and revisit everything they do, from internal systems to customer interactions online and offline.
Digital transformation directions generally can be divided in two – enhancing customer experience and leveraging technology to improve business processes:
1. Customer Experience
"Every digital transformation is going to begin and end with the customer," says Marc Benioff, CEO of Salesforce.
If digital transformation aims to enhance customer satisfaction and engagement, any effort must be preceded by a diagnostic phase with in-depth input from clients. The most definite way to maximize customer fulfillment is to make small changes step by step to different tools at different service cycle points.
In the wake of the pandemic, a business's ability to adapt rapidly to supply chain disruptions, time to market restraints, and rapidly changing consumer expectations has become crucial.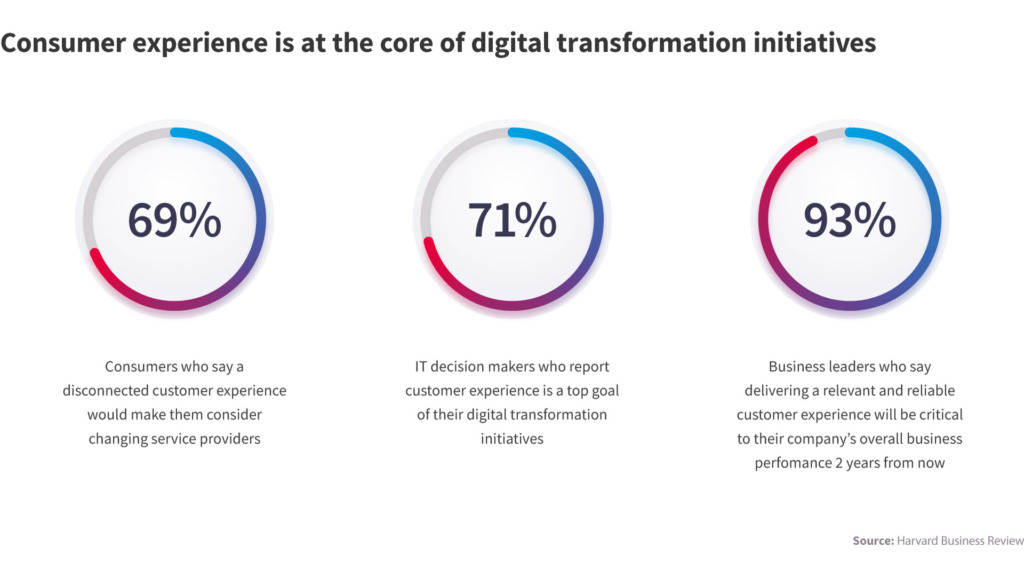 Consumer behavior has quickly changed in many ways since the start of the pandemic. From becoming pickier when it comes to fast order processing, an organization's ability to deliver services or goods quickly and with a case-by-case approach to moving to online shopping and remote work ultimately.
Improving customer experience has become a crucial goal – and thus a vital part of digital transformation. Constellation Research, technology research and advisory firm based in Silicon Valley, describes customer experience as…"the most important discriminating factor for how a business will perform."
2. Business Model
There is no particular technology that will deliver innovation as such. It's always a specific combination of tools and approaches for a given organization.
Businesses of all types are creating innovative, efficient, and even disruptive ways to leverage technology. For example, Netflix started as a mail order service and disrupted the video rental business. Years later, digital innovations made the wide-scale streaming video available. Today, Netflix has a broad spectrum of partners under its roof, such as traditional broadcast, cable television networks, and production studios that allow the growth of its library of on-demand content.
Netflix uses that data to leverage everything from the user experience (UX) to make better suggestions for each consumer. This is digital transformation in action: benefit from available technologies to transform the way a business runs. Netflix has gone from a non-digital business to a global center for digital content production, which is extremely impressive.
Business Processes
Digital transformation of processes can save costs by automating repeatable, day-to-day tasks and moving employees from routine to higher-value activities. This also helps to revise customer-related processes to retain current ones and bring in new ones, resulting in enhanced customer experience and higher customer retention.
Types of Digital Transformation Solutions
Independently of the type of business, the need to digitize business processes is a must to remain competitive.
Mobile Experience
Mobility boosts the speed and volume of interactions between a business and its customers. These interactions' immediacy provides access to timely data continuously captured from social media, purchases and other communications.
Mobile apps play a significant role in digital transformation since they can enhance the user experience by gathering data and nudge them to use your services or buy your products more often. And what is more important than developing a mobile app is making sure it has a user-friendly design.
NIX Case:
The client owned a private medical institution and needed to provide users with the ability to receive affordable, real-time health advice from medical experts around-the-clock using a mobile phone. The Telemedicine app enables users to receive quick answers to health questions wherever they are—at home, on a business trip, or elsewhere. This allowed bringing medical consultation to the next level and increased revenue for the client.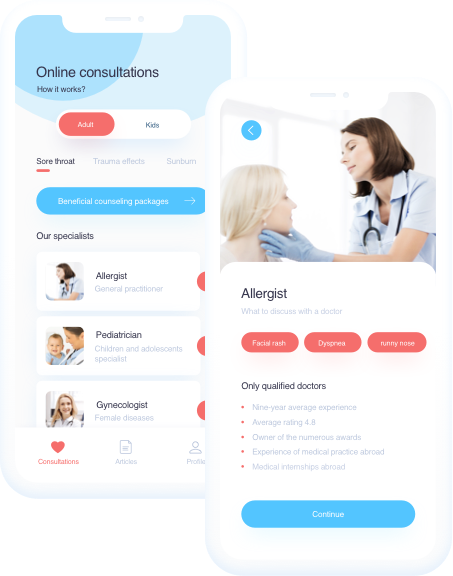 Read the full case here.
Web Experience
The speed at which information is transferred to users directly affects sales volumes and brand perception. Even one or two seconds of delays can make potential customers leave the website, leading to a disproportionate reduction in conversions. And if visitors have an unsatisfactory experience, they are not only less likely to return, but they also won't think twice about sharing their disappointment on social media.
Every second you make consumers wait, you reduce the chance of them either buying from you or even revisiting your website. It's essential to ensure that web systems can provide smooth and swift operations for their users since, as the adage states, "time is money."
NIX Case:
CarSoup.com is an online automotive marketplace that assists sellers and more than 20,000 dealerships across the U.S. NIX was given the mission to develop software that will make the buying and selling process more efficient and ensure that the system can support many simultaneous requests. As a result, the client received a high-performance system that offers a user-friendly car-buying and selling environment with the most extensive selection of local vehicles and dealers online.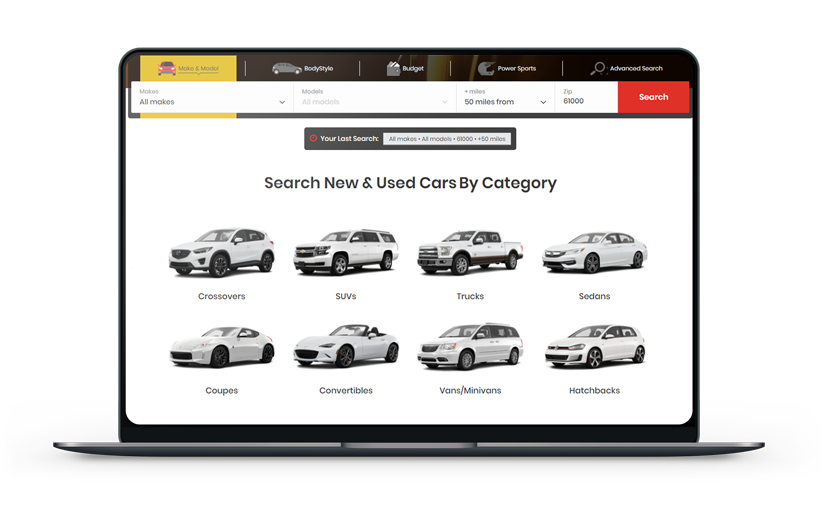 Read the full case here.
Business Processes Automation
Business process automation (BPA) allows automating repeatable, day-to-day tasks and making sure that they are human error-free by using technology. It accelerates how work gets done by routing data to the right person at the right time through user-defined rules and actions.
For example, BPA allows businesses to collect and analyze key employee performance indicators, improving their productivity. Or, when it comes to logistics and supply chain management, BPA helps enhance communication between suppliers, wholesalers, and customers, driving digital transformation. It eliminates routine manual processes like inventory monitoring and management and order status tracking, allowing businesses to process orders faster and provide excellent customer service.
Robotic Process Automation (RPA)
Robotic Process Automation (RPA) is a technology that allows configuring software or a "robot" to emulate and integrate human interaction with digital systems such as processing a transaction, managing data, triggering responses. RPA provides organizations with the ability to reduce staffing costs and human error.
Digital transformation powered by RPA can work with different systems such as enterprise resource planning (ERP), legacy and other external systems quicker, implementing activities within weeks and sometimes even days. This way, employees can focus on higher-value activities rather than drowning in the low-level routine, resulting in enhanced customer experience and higher customer retention.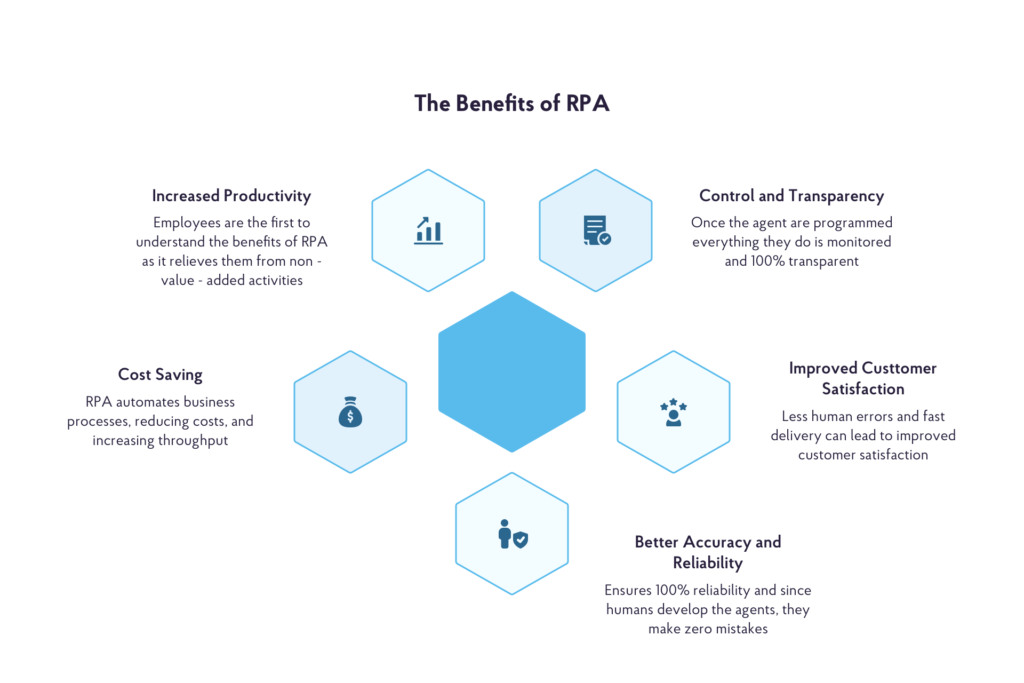 Business Intelligence
Business intelligence (BI) is a framework that combines technology, processes, and people into businesses to track their success and make decisions accordingly. Business intelligence converts data into visual aids such as graphs and charts, drawing a complete picture of the business's current state, enabling faster and better-informed decision-making. Moreover, by using data mining, predictive modeling, machine learning and other analytical practices, organizations identify future risks or even opportunities in their businesses.
From medium-sized businesses to enterprises, digital transformation solutions empowered by BI provides an immense opportunity to accelerate growth and profitability.
This holistic approach empowers leaders to address new business models and complex challenges, which require timely access to valuable assets such as sales, finance, and customer experience data.
Some companies are conducting analytics-based experiments to encourage customer behavior. For example, the restaurant business is actively conducting experiments in pricing across its franchised stores to get valuable insights on how to operate wisely and effectively. Retail companies use customer purchasing data to provide more personalized sales content, customer service, and even customized goods packages.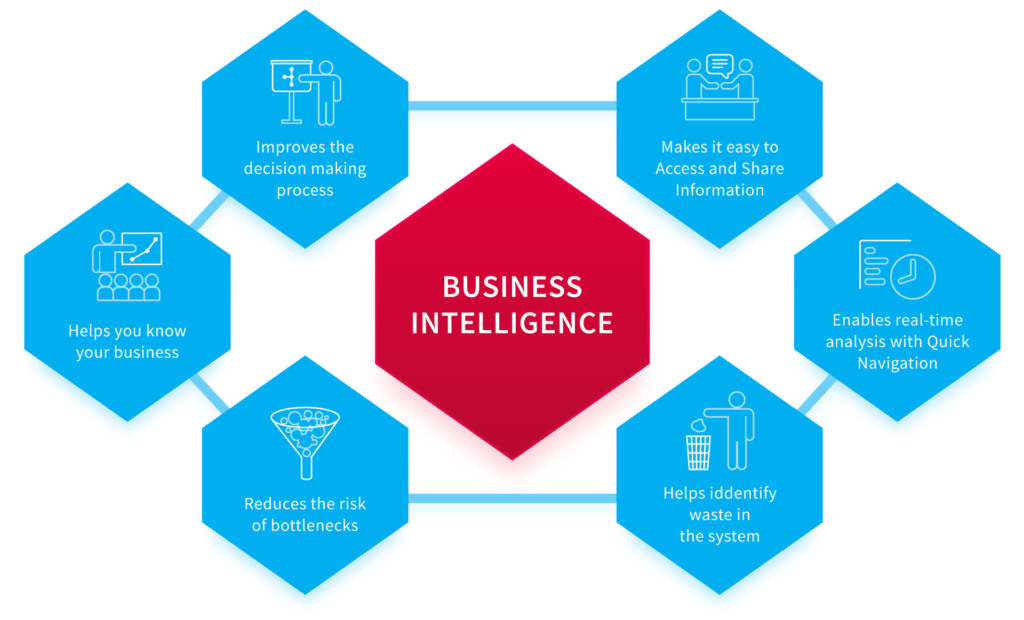 Forward-thinking banking organizations provide branch managers with access to BI applications. This helps to determine who the most profitable customers are and which customers require special attention.
Different types of businesses – from small and medium-sized to enterprise can use BI tools to receive a real-time look into the company's health and well-being by displaying current metrics and key performance indicators (KPIs).
Legacy Systems Upgrade
Businesses have to stop relying on outdated software and modernize their core technologies to stay up to date and live up to the new digital economy's requirements. Outdated core technology can severely slow down your business processes, and routine tasks will require more employees to keep it going. And no less critical are security issues that can threaten the whole organization's reputation. The longer you lean on the old technology, the more you fall behind competitors, and more challenging to upgrade the existing system without hurdles.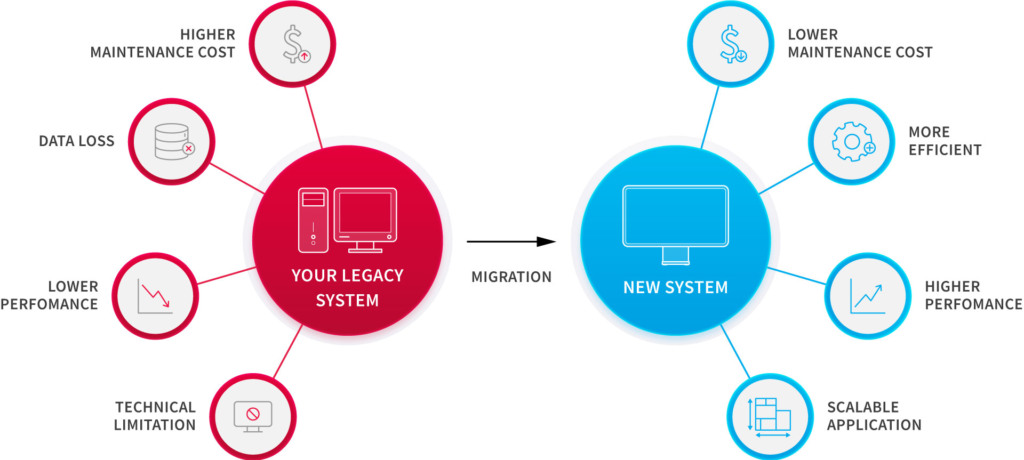 There are two common approaches to use when upgrading legacy software:
The revolutionary approach implies developing a legacy system replacement strategy and building new software from scratch. This approach might seem extreme, but sometimes it is more beneficial to eliminate the system to avoid severe damage, such as security breaches and system downtime.
The evolutionary approach supposes a well-considered, professional, and step-by-step software modernization process. It's regularly less painful since it does not interrupt the main business processes and implies considerably lower risks.
There are multiple ways to implement new technologies that are driving transformation and if you have any questions on how to make it right – you can always contact us for digital transformation consulting and ways to enroot it wisely.
Digital Transformation Challenges
Apart from multiple benefits that bring digital transformation, it's essential to remember pitfalls that can stall the way and solutions for overcoming them. Here are some of them:
Building Сost-Effective Strategy
Firstly you need to analyze the existing system to prioritize and move from the big picture to concrete measurable steps. Then it's time to develop a plan that involves several phases ensuring step-by-step enhancement. It will allow to avoid a massive infusion of funds all at once and stretch out the digital transformation. This approach allows receiving some return even at the early stages considering business processes automation streamlines workflow and saving costs.
Preventing Employees Resistance and Encouraging a Culture of Innovation
The digital transformation challenge here is maintaining employees when adopting new technology—every business is concerned with how it will impact the company's culture and organizational structure.
The company's management should provide a precise vision and strategy of upcoming changes, along with concrete goals, pointing an entire organization on the right track. The employees must clearly understand their role in the transformation and how exactly they are driving change.
The solution here is to build a customer-centric culture and outline how it will benefit the company and employees as a result. This will help to minimize employee pushback and focus on being agile. This will help to enroot a customer as a cornerstone of every business process and ensure the right perspective.
Some think that digital transformation is complete when a company upgrades its technology. But it isn't about software or technologies—it's about organizational adaptability. To keep up with the changes operated by digital transformation, businesses need to be agile and adaptable, and corporate culture is critical to any digital initiative's success.
It's essential to understand and relay how digital tools facilitate a more profitable and positive outcome for both employees and customers.
Dealing with Security Issues
Businesses need to consider security as the starting point and not an afterthought. Notwithstanding the abundance of data breaches globally, security mainly remains an afterthought for many digital transformation activities such as mobility, cloud services, and customer experience applications.
To protect your digital transformation progress, you need to ensure a secure digital core that enables the rapid development of applications, analytics, and business automation to deliver enhanced customer experiences and optimized business processes.
It's better to see security not as a challenge but as a proof of the necessity to accelerate digital transformation.
Summary
Digital transformation is disrupting the way businesses operate, and there's no going back. And it's your choice—to keep the pace with innovations and stay ahead of the competition or adhere to out-dated business models and stay behind.
It's better to start by focusing on building an efficient customer experience and building a customer-centric culture that allows you to make analytic-based decisions.
At NIX, we've been helping multiple businesses to create secure digital cores for digital transformation initiatives and upgrade current business based on organizational structure and priority needs. From February 16-19, 2021, we will be exhibiting at the online Outsourcing World Summit (OWS) organized by IAOP and discussing how digital transformation influences business and drives your organization to success. Don't hesitate to book a meeting with one of our experts and discuss ways of transformation specifically for your business.