VOID and Wearcolour: E-Commerce Websites For Clothing Brand
Project Type: Website
Business Domain: E-Commerce
Business overview
VOID is a Swedish bike clothing brand founded by enthusiastic cyclists. The mission of the brand was to fill the void between work and play, emotions and logic, the bike and the clothes. Our aim was to create two websites – one for VOID and another one for the lifestyle brand – Wearcolour.
The client approached us to bring his idea to life and inspire people to enjoy comfy outfits around the world.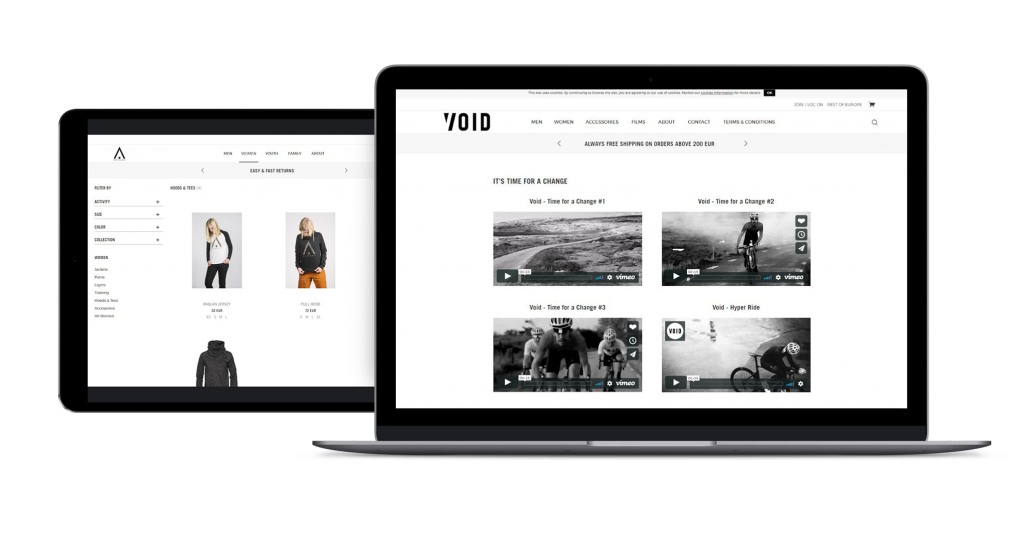 Challenge
Create two websites based on Magento and connect them to the Swedish payment systems;

Ensure stable integration between the websites and SAP system;

Use the same codebase for both websites;

Make sure that all linked modules work properly;

Create websites architecture and provide user-friendly UI/UX;

Support 4 different stores with different currencies, prices, and products.

Solution
User-friendly online store with an intuitive interface;

Filter the items in the store by size, color, category;

Online subscription to the journal;

UI customization based on marketing needs;

Ability to promote special goods, apply discounts and promo codes.
Outcome
In the end, the client has received two user-friendly websites considering all his demands and NIX team expert suggestions. The project still evolves, and we provide continuous assistance by supporting the design and high-end functionality.
Today the product line covers many categories, and we are ready to be the trusted partner for further growth.
Team: 7 ( Project Manager, PHP Developer, QA Engineer, Mark-up specialist)
Services: Development, QA, Project Management, Mark-up
Tech Stack: PHP, jQuery, Magento 2, RequireJS, Underscore.js
Duration: 7 months