Cloud Computing In Healthcare: The Future Of Medical Technology
blog
Cloud technology is changing the way many industries, including the medical field, perform a wide range of tasks. Cloud computing in healthcare sounds somewhat science fiction'esque but it is definitely the way forward. Hospitals historical stock data in hardcopy, but this is not an efficient use of space or resources.
Innovations and changes in technology have led to many of these records being digitized which increased portability and efficiency. However though the underlying means of data storage changed, the approach itself remained the same with on-site servers holding all client information. This approach, unfortunately, leaves hospitals open to risk. Employment of cloud computing in the medical field is dedicated to addressing this issue.
Content:
The Premise for Cloud Computing in Healthcare
Local storage at first glance seems to be the perfect solution. Unfortunately, it has quite a few issues that need to be considered. Local storage solutions are inefficient and even dangerous for the following reasons:
Increase in cost due to poor infrastructure
Heavy maintenance expenses
Misplacement of information and details
Security setbacks
Accessibility is restricted
Analytics is troublesome
The sharing of data between interrelated departments is troublesome
Hospitals and other organizations that are not dedicated to IT and Technology should try to place the burden of maintenance on organizations that have this skill set. This is where cloud computing comes into play. Due to a large amount of sensitive data that needs to be stored and kept confidential, the cloud for healthcare is a necessity, not an option.
Data security is nothing new to the healthcare industry. Not only does this industry have to store and protect sensitive personal information, but they are also responsible for adhering to compliance regulations. Security is the primary concern for the healthcare industry, and enhanced protection comes at a hefty price.
Types of Cloud Services
Cloud services are growing in demand across many industries. Businesses worldwide are embracing cloud services and according to Gartner, worldwide public cloud revenue is set to increase to 17.3% in 2019 alone.
The three different types of cloud services include:
Infrastructure as a service (IaaS)
Platform as a service (PaaS)
Software as a service (SaaS)
Infrastructure as a service (IaaS) – this cloud service helps the health industry save money and offers scalability and flexibility. Other benefits of IaaS are quicker market times, high availability support, such as disaster recovery, and business growth.
Platform as a service (PaaS) – provides easy and quick accessibility to the server being accessed. The server is a single platform where all details are uploaded and sustained. With the help of PaaS, a stable product can be built which works and networks on various devices.
Software as a service (SaaS) – this cloud service is easy to use and allows users to test the functionality of different software. In addition to those benefits, SaaS promotes integration and scalability, has low costs, and features quick installation time.
The SaaS market itself has demonstrated a year on year growth of 32%, and accounts for nearly $20B in quarterly revenues.
Advantages of Using Cloud Computing in the Medical Field
Cloud computing in the healthcare industry means better:
Reduction in infrastructure expenses
Improved Collaboration
AI, IoT and machine learning
Data Analytics
Reduction in Infrastructure Expenses – regardless of the type of cloud selected, the onus for maintenance and management of all hardware moves from the Healthcare institute to the cloud provider. This helps drive down upfront costs. It also assists in future planning as the cloud provider is better able to allocate capacity-on-demand based on changing requirements.
Improved Collaboration – collaborations are much more manageable with medical cloud computing. Clients who are using the same cloud network can share medical information and quickly share medical data. The goals of the healthcare cloud are to help with the electronic management of billions of patient records, developing the infrastructure, integrating social and healthcare information, and connecting hospitals and clinics. This helps smaller institutions communicate with larger healthcare facilities also and lets them join the global healthcare landscape.
AI, IoT and Machine Learning – artificial intelligence and machine learning help the healthcare industry by handling a lot of the grunt work. There are massive amounts of data that need to be managed, which is where AI and machine learning can help a great deal. AI manages this data, enabling healthcare professionals to spend more time with their patients. In addition, the integration and rollout of IoT (Internet of Things) enabled devices is changing the healthcare landscape on a daily basis. These small, portable devices help to provide massive amounts of personalized data on patients that can be analyzed with cloud tools.
Data Analytics – with the massive amount of data being shared by IoT enabled devices and the improved collaboration now available through cloud-connected facilities, data analytics is increasingly becoming more and more useful. Data analytics can be used to not only provide a simplified diagnosis of a patient based on their individualized past history and correlations with any symptoms it can go much further. Data analytics is now being used with AI to estimate new virus and bacteria strains and come up with possible treatments and cures.
However, there are benefits and risks of cloud computing in healthcare that need to be worked out before it is fully deployed.
Choose the Right Partner
Of all the different sectors, the healthcare sector is the most difficult to transform because of the numerous legacy systems, not to mention hundreds of thousands of files that contain personalized and sensitive information. Cloud computing in the medical field is something everyone in this industry can benefit from, but this sector has to get ready for these changes.
The healthcare industry already faces a plethora of challenges due to not being able to meet their demand for staffing and limited resources. In addition to these challenges, the expectations of the healthcare industry are increasing and so are the needs for digitizing healthcare services.
Using cloud computing in healthcare services builds the background for the future development of technology in the industry. Migrating to the Cloud can be intimidating, but don't get discouraged. The professionals here at NIX are more than happy to help. At NIX, we develop custom software solutions to tackle new challenges with technology and have vast experience with cloud computing in the medical field. We have over 2000 specialists around the globe who dedicate their expertise and knowledge to helping your business become a leader in its industry. Contact Us today to learn more about the services we offer and how we can help you improve your business.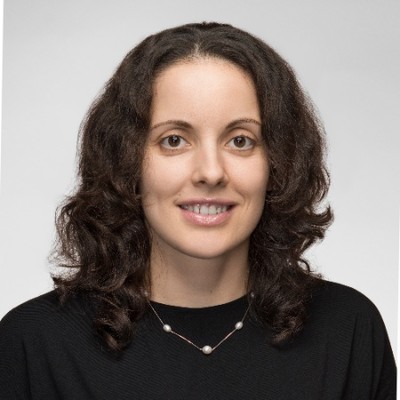 Author bio: Natalie Tkachenko, Healthcare Software Solutions Consultant at NIX. With more than 3 years of practical experience, Natalia helps CIOs of Medical companies, CTOs and Founders of agile Healthtech startups build technology solutions that make medical practice better and leverage digital transformation to meet patients expectations.