SmartGurlz – IoT-smart Toy with Mobile Application Teaching Girls to Code
Project Type: Mobile Application
Business Domain: EdTech, Game
Business Overview
All successful inventions were born of necessity – and this project is not an exception. SmartGurlz™ Founder and CEO Sharmi Albrechtsen became disappointed when trying to find not only educational but also entertaining toys for her child, Nina. It has to be something that will inspire their curiosity in STEM-related subjects (science, technology, engineering, and math). Almost all the coding toys on the market were focused exclusively on boys. It leads to statistics where only 1/5 women working in IT in comparison with men. The market is growing and there are plenty of opportunities to develop. Women miss out on these opportunities because of stereotypes. For example, a graph in GirlsWhoCode research shows the extinction of girls' interest in programming. SG consumers – 66% of girls who may not give up the idea to link their lives to the exact sciences.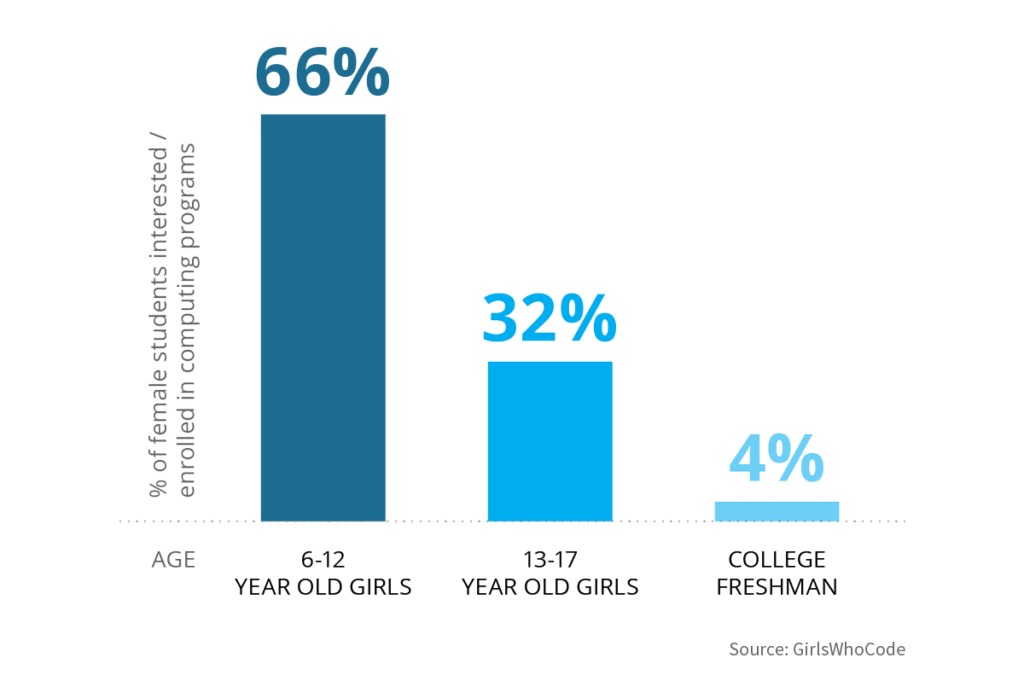 So Sharmi Albrechtsen saw a tech gender gap in the market and realized a need to create a robot for doll-loving girls. She came to us to craft her dream into reality. SmartGurlz™ – is a line of friendly self-balancing robots and cute dolls that encourage girls to learn technologies, math, and engineering in a fun way. When this idea was evolving in Sharmi's mind, she knew its implementation will inspire the female creators and leaders of tomorrow, by teaching them how to code, today. It was really encouraging and exciting for us to bring this big idea to life.
Challenge
In order to see the fruition of this revolutionary project, we had the aim to create the SmartGurlz SugarCoded app which will be successfully engaging with robot dolls. So it had to be user-friendly and easily understood for girls aged six and over. It was important to use a UI/UX design that will help girls to easily engage in the game and feel like creators. The main UX task was to take into account only the child's vocabulary and not use unfamiliar words. Young users require special attention and support, bearing in mind their emotionality, memory, and perception of the world. The graphic design and dynamic features of the robot had to be not only attractive and understandable for future female programmers but also functioning properly regardless of the doll's type.
Also, during app the course of development, the team faced other minor concerns. One of them – ensuring stable Bluetooth functioning. At the time of testing, the product team detected that the presence of several dolls in the same room can provoke a Bluetooth disruption. Action dolls were connecting to someone else's smartphone and vice versa. It was an encouraging challenge because we knew that this project would become the world's first line of coding robots for girls and will attract more attention to women in the tech sector.
Solution
After a two-year adventure, we finally developed a multifunctional app that was ready for the world to see. Via the SmartGurlz SugarCoded app for smartphones and tablets, girls learn how to code their Siggy Robots to carry out adventures. They have to use maps and find imaginary items on the floor to help their characters complete their various missions.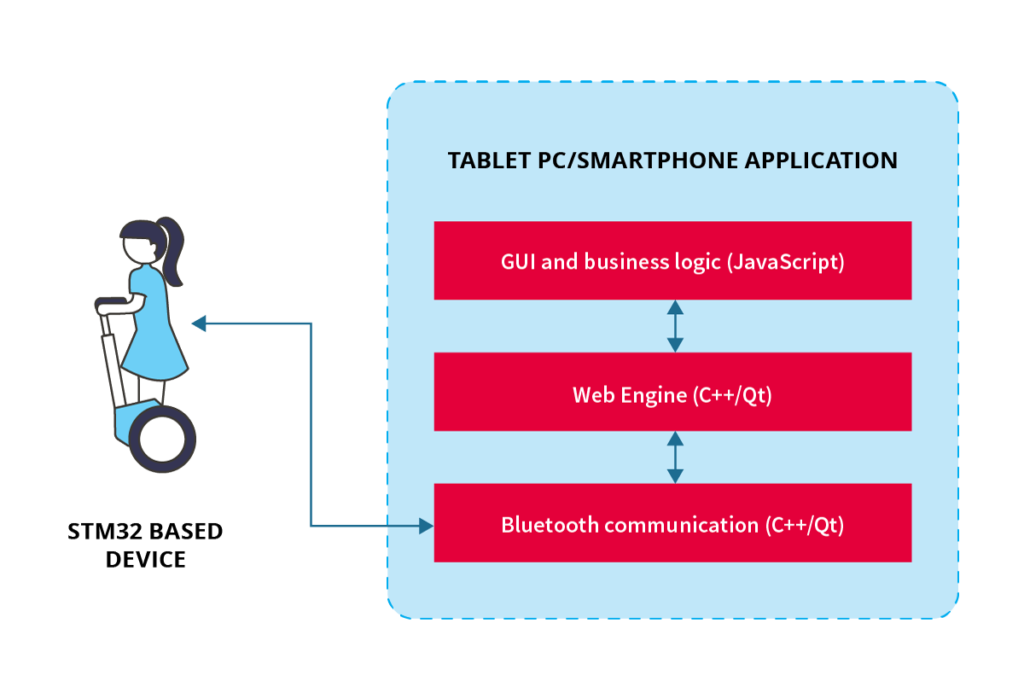 The application is based on the Blockly function, which is widely used to teach kids basic programming and contains 10 specific tasks that help to understand each element of the code.
Working side-by-side with our client's team we placed special emphasis on choosing cheerful and bright colors – pink, purple, red, yellow. Equally important was to keep in mind the type of fonts and animation because children perceive information through images – it helps them to understand the meaning using abstract thinking. Easy navigation was one of the fundamental factors to provide children with a handy interface. They often try to use several fingers when playing the game and to avoid confusion we provided the ability of Multi-touch.
Each doll is monitored through an application by Bluetooth and has a special e-book that emphasizes her life as a computer hacker, chemist, artist or engineer. A girl can control the movement trajectory of the friendly doll on a segway and code her toy. Using the SugarCoded App, they'll be able to make the Siggy scooter drive, dance, twist and share their results with friends.
Outcome
SmartGurlz™ – the world's first self- balancing coding robot for girls got a Shark Tank deal with Daymond John and immediately sold $100,000 in the product, in less than 24 hours.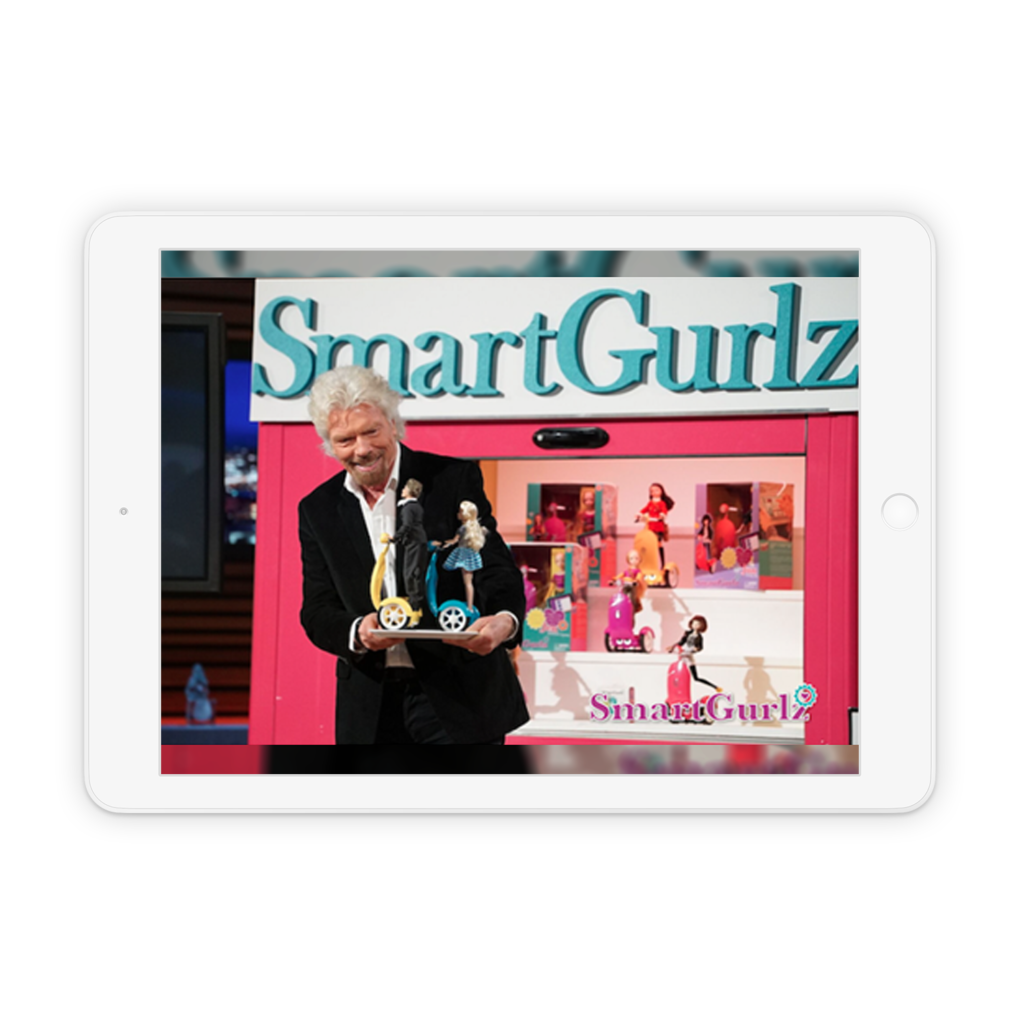 CEO and Co-Founder Sharmi Albrechtsen was nominated to AdWeek's top 37 women 'Who Are Disrupting the Status Quo and Championing Gender Diversity in Advertising and Tech.' It was a huge breakthrough, supported by media giants like BBC, Forbes and The Huffington Post, which mentioned SmartGurlz as a "revolutionary" app for female future. SmartGurlz™ spread all over the world and was rated as the #1 Educational app by parents. In addition, it was recommended by the Girls Scouts of America and BlackGirlsCode.
After such an overwhelming success, Sharmi launched one more app – Smartbuddyz. A lot of schools are using it to encourage girls and boys to learn how to code together. What started as a gig of love for her child, has flourished into a company that empowers girls everywhere with skills to become more confident women. SmartGurlz™ became one more step on the women's path to success and better self-esteem.
Team: 1 Project Manager, 1 Business Analyst, 2 JS Developers, 2 C++ Developers, 1 QA Engineer.
Tech: Java, Objective C, JS, Google Blockly, JQuery, i18next, gulp, jСanvas, bootstrap, Qt 5.10,
Click on the link to get more information or download the .pdf version.