IT Cost Reduction: 7 Effective Strategies
blog
Companies are continually looking for new ways to stand out from the competition. With the advent of the internet and the more recent growth of the smartphone market, the way businesses deal with their customers is changing. Markets as a whole are no longer the static environment they used to be, and the pace of change is only increasing.
With companies now competing globally, organizations are now looking to digital transformation as a way of staying ahead. Based on an analysis conducted by Gartner, IT spending worldwide is only going to continue to increase in scope and volume with a worldwide expenditure of $3.9 trillion in 2020 alone.
In this digital age, companies need to ensure that their spending is optimized as much as possible. With the focus on new technologies and digital transformation, IT departments and CIOs are continually looking for competitive advantages. However, it is essential to understand the financial impact on the business while also ensuring that efficiencies are maximized to keep costs down.
Companies want to innovate and offer new services and products, but they need to ensure that security and quality are maintained while still continuing to provide high levels of service. It's all a balancing act between costs and improvements. Fortunately, there are some steps that businesses can take to optimize IT costs while still maintaining a focus on being competitive.
Data Centers
More and more businesses are starting to understand the value of data centers and the cloud for their service operations. Data centers also provide improvements in storage costs and overall performance.
Some key ways of saving costs include the utilization of metadata. By utilizing a metadata engine, IT teams are better able to allocate and assign storage. This capability lets IT teams move data based on security requirements and also improves data analysis and corporate compliance. Also, the ability to virtualize databases and servers further helps improve storage costs by providing teams with shared resources.
With data centers, however, care needs to be taken to ensure that services and products purchased are being used to their fullest extent. RightScale's State of the Cloud report points out that 35% of companies waste money on their cloud spending. In many cases, users spin up resources but then neglect to shut them down. For companies that fall into this bucket, an excellent resource to look at is a cloud cost management platform.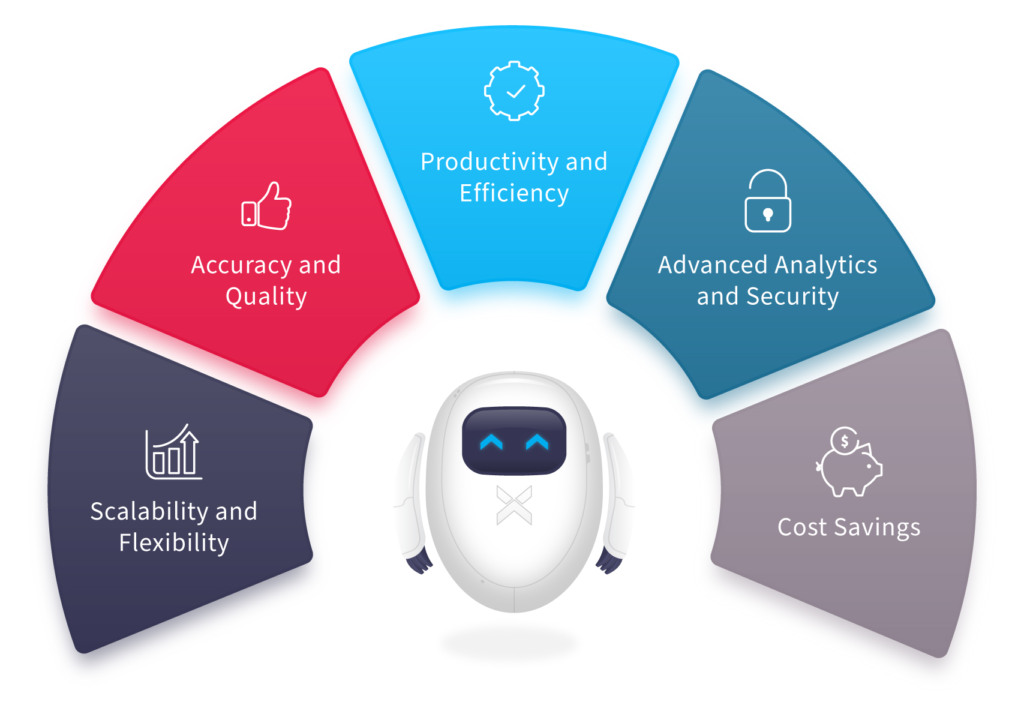 Enterprise Software
Organizations have specific needs and requirements when it comes to their business operations. In some cases, these solutions are similar across industries and verticals. If this is the case, then an off-the-shelf solution might be suitable. This is often very cost-effective but is only worthwhile if your operations fall into line with other businesses.
However, for many businesses, a better option is custom-built software. While the upfront cost is generally higher than ready-made solutions, by building software that matches your company and its processes, it is possible to realize significant efficiencies not otherwise possible. In this circumstance, writing your own software is definitely an option. Alternatively, the services of a skilled software development organization can be utilized to ensure that the latest technologies are being used, further improving efficiencies.
There is also a third option when it comes to Enterprise software. That is using several different ready-made solutions and linking them together through the use of API/Cloud/RPA technologies so that you have a complete solution that meets all of your needs and requirements. For a detailed understanding of how we can help, check out one of our successful case studies on Enterprise software.
Devices
A useful and cost-effective option to explore within an organization is a BYOD (Bring Your Own Device) policy. This type of solution only works when you have little to no security implications, so it is crucial to understand your corporate environment. In this instance, companies need to consider enterprise mobility solutions. These packages allow the IT team to remotely manage and control devices and hardware, which helps to streamline support processes.
Another useful tool for companies to explore is the use of remote instant apps. These smaller software programs save significant time and effort and work by letting end users test functionality without requiring a full installation.
IT Services
Technology changes almost daily, and having an internal team with all of the skills you need can be quite expensive. A better solution is to focus your IT team on your operational needs and use outsourcing services for everything else. This lets you find specialists that are highly skilled in the technology you need, which further improves your efficiencies and costs.
Another way of maintaining costs in IT services is by looking at your products and contracts. If you are not using a service to its capacity, consider reducing or suspending usage. Alternatively, look at other solutions that might integrate more closely with products and services that are being used. It is essential in this respect that you review your contracts carefully as you want to minimize any penalties or fees that you might need to pay for early termination.
Communication Tools and Services
Client services are an expensive proposition with support resources, IVRs, training, and more adding to the bottom line. However, technology can help reduce this cost if used correctly and can complement your customer service teams while also improving the service your clients receive. One tool that has demonstrated a high ROI is the chatbot.
Chatbots help businesses converse with clients and can streamline interactions in a variety of ways. From a sales point of view, chatbots can directly interact with clients based on where a client is on a company's website. They can point customers to additional information and also answer simple questions. Chatbots are even more active on the frontline of customer support. Here, chatbots can interact with company knowledge bases to provide clients with help and assistance on common questions. They can also automatically escalate issues to more seasoned employees if the problem is too complicated, ensuring that clients receive the right answer promptly.
Chatbots are not the only tools that organizations can use though. Robotic Process Automation or RPA solutions help automate simple repetitive tasks saving businesses substantial amounts of time and money. Organizations also have the ability to develop custom solutions that better match their own internal processes and procedures.
AI and BI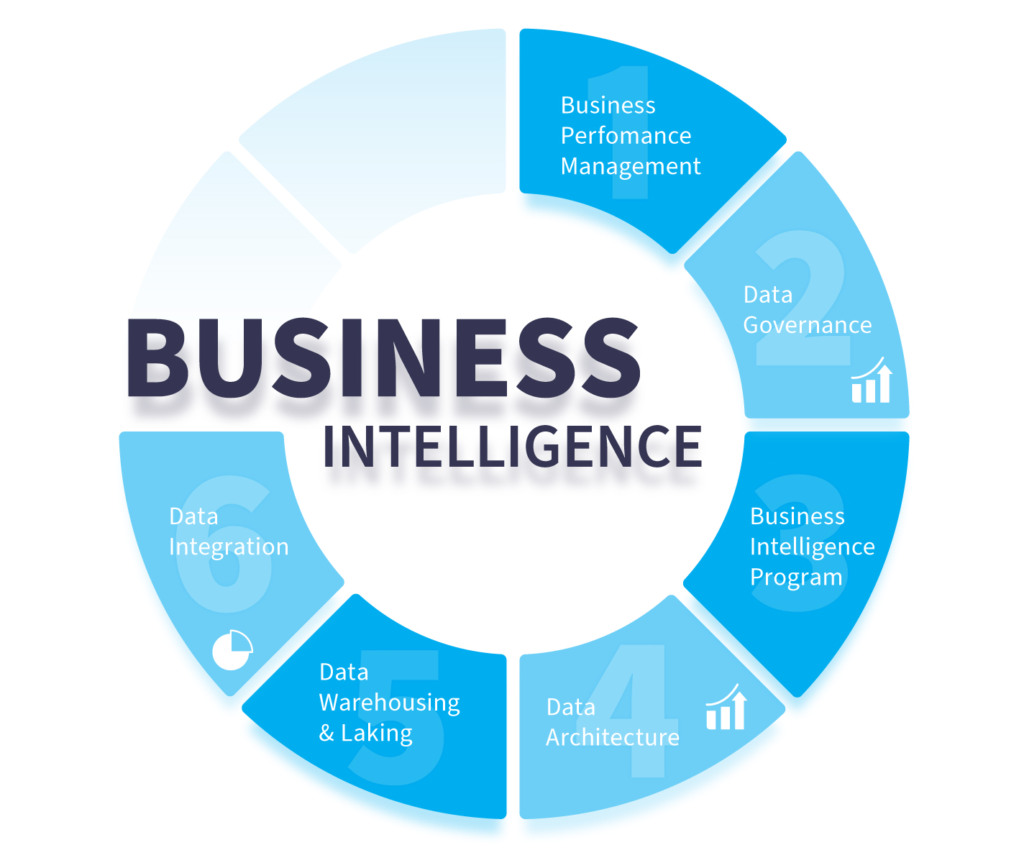 Artificial Intelligence (AI) and Business Intelligence (BI) are two interrelated disciplines. AI has long been touted as a differentiator in businesses, but it is only in recent years that it has started to make an impact truly. This change is for several different reasons, but primarily due to the increasing internet data speeds available online as well as the increased amount of data available globally.
New AI tools help reduce human error and improve efficiencies, but smart BI tools take this a step further and pull data from external sources also. This multi-pronged approach not only ensures that costs to fix errors are reduced but also helps improve operational efficiencies throughout a business.
Getting it Right, Right at the Start
In business, mistakes can have significant financial penalties that can weigh on an organization for years. From an economic point of view alone, Gartner estimates the average cost of IT downtime is close to $5,600/minute. If you count the goodwill impact on a business's customers, this amount only skyrockets. Rushed jobs and deployments, whether it is with new software or products need to be carefully managed. Shortcuts in market data, resourcing, coding, and even programming can have long term consequences.
With any new project, it is essential to consider all of the variables carefully. Take the time to do tasks according to IT best practices and ensure that teams learn from previous mistakes. Minimize client impact by using scheduled change windows and ensure that QA teams and developers have the opportunity they need to inspect code before it is deployed correctly.
Conclusion
There is no single magic bullet when it comes to IT cost optimization and management. Instead, a concentrated effort from all parts of the business is needed. This helps clients receive the service they want while also ensuring all teams are involved and informed about maintaining costs. Companies cannot stagnate – they need to invest and innovate to survive and grow – but it is crucial to ensure that those investments are the right ones and that they are done correctly.
If you are actioning some of the ideas mentioned – congratulations, you are ahead of the curve. However, if you need help realizing some cost-saving ideas in your business, contact us. At NIX, we can help you optimize your costs and help drive efficiencies in all areas of your business. Our team of analysts will work closely with you to help you build a solution that is right for you. Contact us to find out how we can help you reduce and optimize your IT costs.