Top 6 Technologies to Boost Insurance Digital Transformation in 2021
blog
Insurance processes have never been quick. It requires numerous vetting processes analyzing and generating dozens of documents, as well as participation from several experts. Even in our high-tech world, execution claims can consume from a few weeks to months and even more in complicated cases. It can be justified because it all is about money, health, and property. However, modern customers are not interested in excuses. In 2021, a second of waiting can be a decisive factor in choosing products or services. The processes that take weeks are unacceptable and obsolete, especially when it comes to Z-generation.
Every year, companies spend hundreds of millions of dollars on digital transformation and harnessing advanced technologies to meet customer requirements. Given that insurers are generally large enterprises with a complicated and inflexible structure, they can't adopt innovations and change the internal process at the drop of a hat as small-size businesses. However, they implement insurance innovation constantly, but these processes are not as quick as desired.
In the article, we will talk about the top 6 solutions and innovations in property and health insurance technologies that help businesses be up-to-date, enhance different aspects of their workflow, comply with modern customers' needs and deserve their loyalty, and eventually lead the industry.
Content
Insurance Technology Trends: Microservice Architecture
Numerous insurance companies built their corporate systems decades ago. At that time, a monolith was a primary architecture used for the development of complex enterprise software. Despite all its advantages, it's obsolete and has significant disadvantages that can be insurmountable obstacles on the path to insurance digital transformation in 2021. This is a lack of modularity and scalability options, difficulties with deploying innovative technologies, making the overall development process much longer and expensive. If it's necessary to update one of the services or features in the monolith architecture, this will cause updating the entire code. Deployment of solutions using technologies or programming languages distinguished from core systems requires a lot of effort and sometimes becomes beyond the bounds of possibilities.
A solution to overcome all these hardships is a transformation of the bulk monolith system into a microservice architecture. Currently, more and more businesses with complicated systems consisting of many different functions and services within one application prefer microservice architecture. It provides them with great opportunities for scaling and modernization.
Microservice architecture is a mandatory option to implement insurance innovation technology. As soon as insurers begin to use it, the quicker they prepare a robust foundation for their development options in the future. Due to the independence of each block, this architecture demonstrates high flexibility and scalability options, simple interaction with third-party services and systems. Moreover, distributions of information among different databases provide higher efficiency of the entire system as well as increased security level.
However, there are a few disadvantages as well. The most important of them is that microservice architecture realization needs high professional skills. Otherwise, applying this model can be ineffective, and cause additional challenges.
Artificial Intelligence and Machine Learning Boost Insurance Technology
The insurance industry didn't pay much attention to AI technologies until recently. According to Statista, in 2016, the global insurance industry spent only 76 million U.S. dollars on software using AI and ML technologies. Nowadays, this number is forecasted as up to 571 million U.S. dollars in 2021. Such a significant difference, by eight times, demonstrates industry commitment to adopting AI and ML algorithms.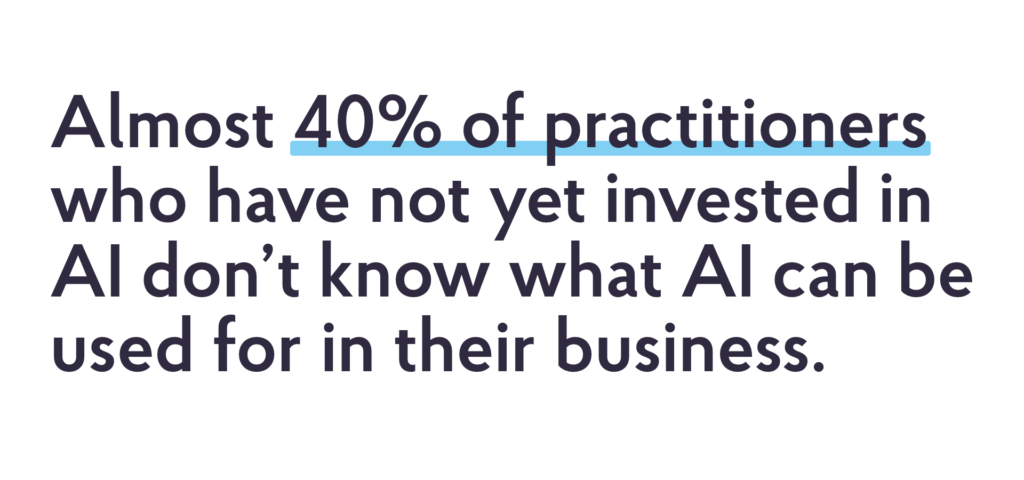 Solutions based on AI can provide many benefits for insurance companies that this deserves a separate article. There are some examples of enhancement and optimization for each stage of the insurance value chain, and acceleration insurance digital transformation.
Marketing and Service Distribution
Using deep learning algorithms, companies can customize services and make their offerings more personalized and profitable for customers and the insurance company.
AI provides more precise customer segmentation. It helps to harness new marketing channels and automates the selection and formation of promo materials for each segment of the target audience until a unique proposition for each customer. Such insurance innovation provides customers with a feeling of uniqueness and importance for the company.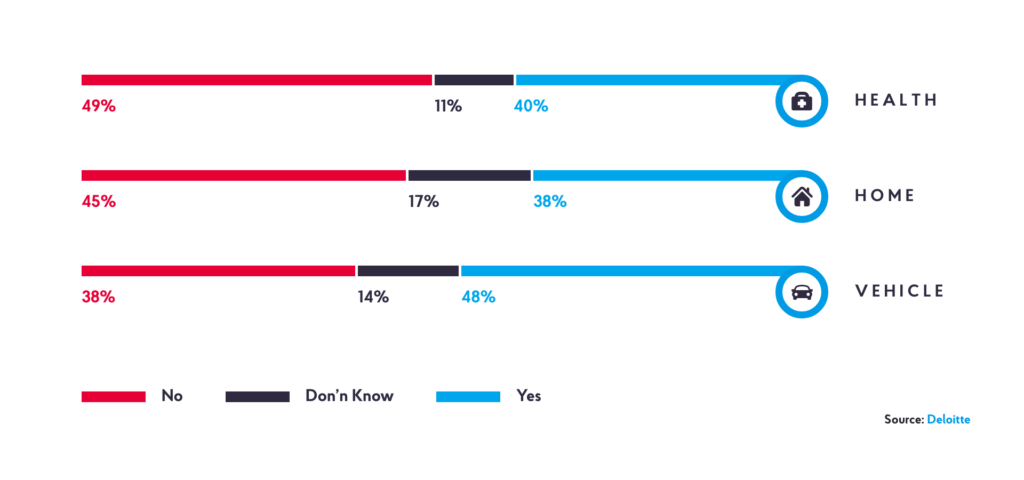 According to research by Deloitte, approximately 40% of respondents are ready to share their personal information about health, driving behavior, and lifestyle to obtain personal terms of premium, which could be more profitable for them. AI solutions have all the necessary tools to bring it to life.
Underwriting and Risk-Rating
Machine learning can significantly enhance the arsenal of insurance technologies to efficiently evaluate and analyze the risks including insuring people and assets. All variability of AI solutions can be beneficial and provide numerous opportunities for insurance companies to increase the underwriting process.
Precise risk assessment and calculating of premium based on past records with using pattern detection algorithms
Efficient detection of fraud attempts by the search for ambiguities and rate risks in claim applications using natural language processing (NLP)
Decrease the impact of human factor on assigning risk categories relies on previous claims and events with using deep learning recommendation engines
Improve operational efficiency using natural language generation software for creating reports and documents
Quick Claims Processing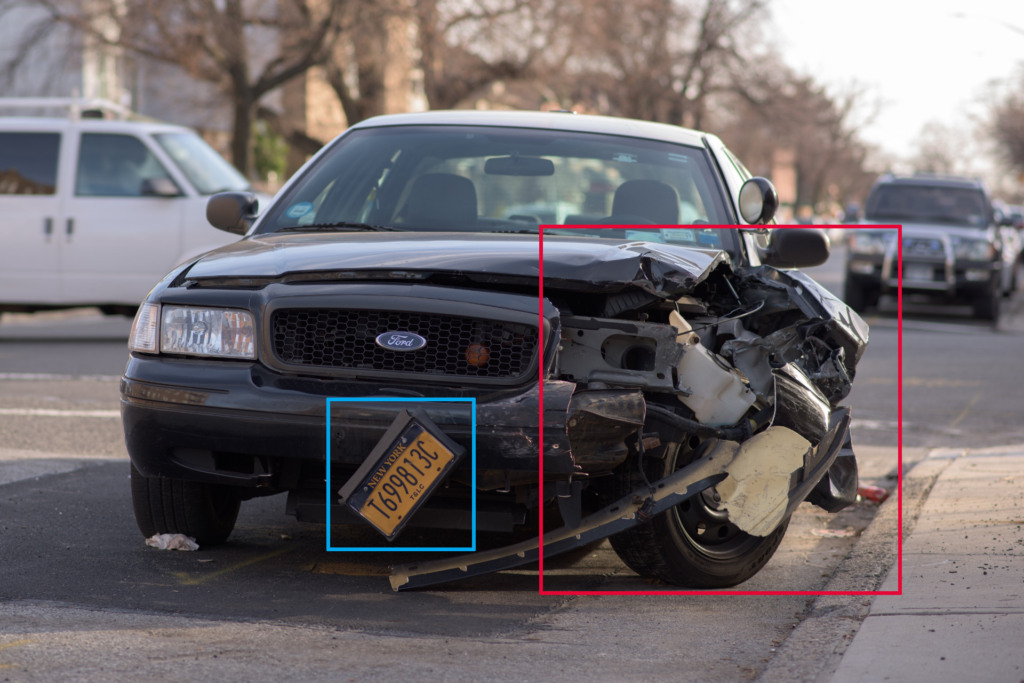 AI solutions also push insurance digital transformation at the stages of claims processing and management. The primary application point is the automation of pre-assessment and damage evaluation procedures, increasing their precision, and cutting the time required for its execution.
Some insurance companies already have been using machine learning algorithms in pre-assessment after car crashes. The system recognizes what car it was and analyzes what parts have been damaged or destroyed. Another example is the use of drones equipped with a camera. They fly above houses and take photos of roofs, damaged by disasters. An algorithm analyzes collected photos and evaluates the damage. This practice decreases the processing time of claim applications dramatically, saves time for employees, and increases overall service quality.
Insurance Technology Trends: Business Automation and RPA
One more issue that insurance digital transformation has to solve is the automation of huge numbers of routines, which are everywhere in the insurance company's workflow. Robotic process automation (RPA) tools and technologies easily undercome these challenges. This is software that literally imitates human behavior, and can automate all manual and tedious work and free time of underwriters. They can devote this time to customer-facing, making-decision and strategizing tasks that require human intervention instead of filling tons of papers and searching required numbers in endless documents. On average RPA software can release 20 – 30% of the operational team capacity. In some cases, the result can be even more impressive. Moreover, it's smoothly integrated with legacy systems, which means a company can advance its efficiency without significant expenditures.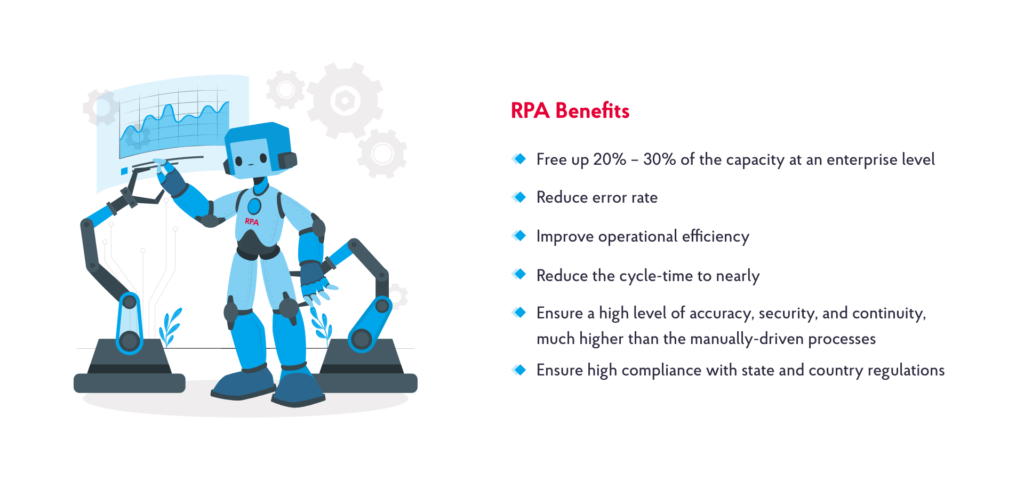 Insurance companies implemented RPA notices for a decrease of claim processing longevity up to 80%. RPA also excludes the human-factor in such tasks as creating a report, document verification, etc. This leads to a decrease in time that a customer has to wait, which is an additional competitive edge in the current trend of client-centered businesses.
P2P Insurance Model Gains Popularity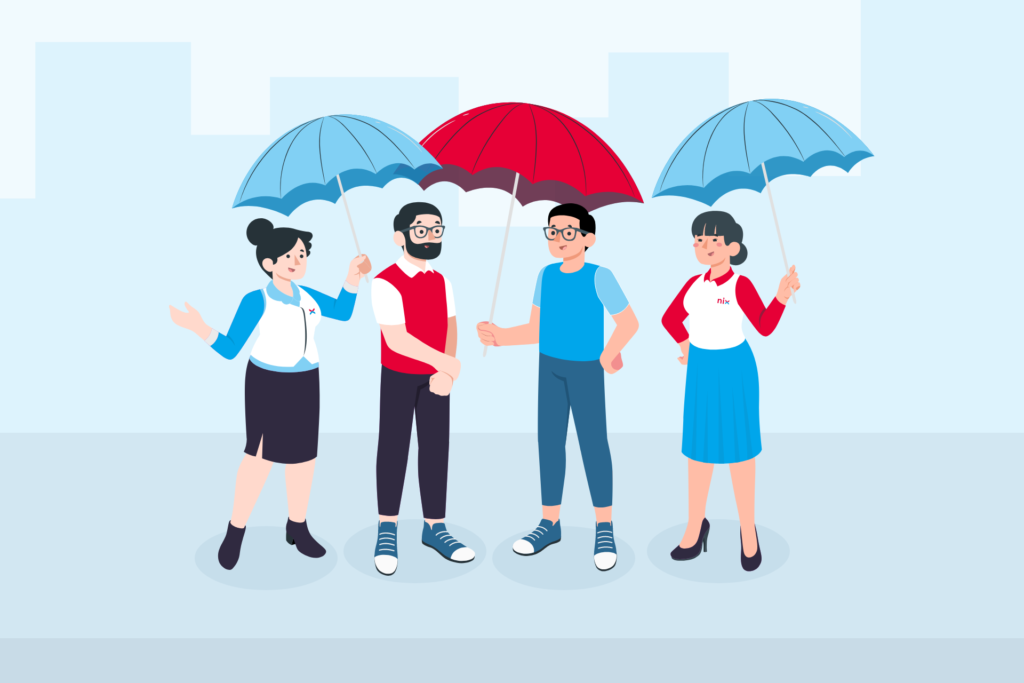 The Peer-to-peer (P2P) model is not directly tied to property or health insurance innovation. However, it's a new trend that can be a disruptive solution in this industry. In contrast to the traditional model, a group of people, united by interests or common risks, friends or relatives take responsibilities instead of an insurance company. Every member pays a premium, generating a pool of money. In case of an incident, a person can collect the insurance money much quicker than it occurs in a typical insurance company. Moreover, when the insurance period comes to an end, all participants take back the remaining funds.
From the technical side, P2P solutions can benefit all of the advanced insurance technologies. For example, machine learning can sort individuals by risk to set fair premiums. The use of blockchain prevents fraud attempts and makes the system more secure. Currently, P2P is on the rise, but there are already many opinions that P2P is a health insurance innovation that can compete with the traditional model as equals.
Chatbots and Their Growing Importance in the Insurance Technologies
Chatbots is software that communicates with customers, simulating native written voice speech to a conversation or interaction with a real person. This technology is here to stay. According to a Ubisend report, 48% of customers prefer to solve issues through a chatbot with personality.
Chatbots definitely should be on the list of insurance technology recommended for implementation in 2021. Usually, they are considered as a part of machine learning solutions. However, it is worth underlining them separately. Their performance in the company's processes can significantly enhance submitting a request for claims. They decrease the application processing time and increase efficiency overall, and positively influence building better customer relationships.
Insurance Technology Trends: Blockchain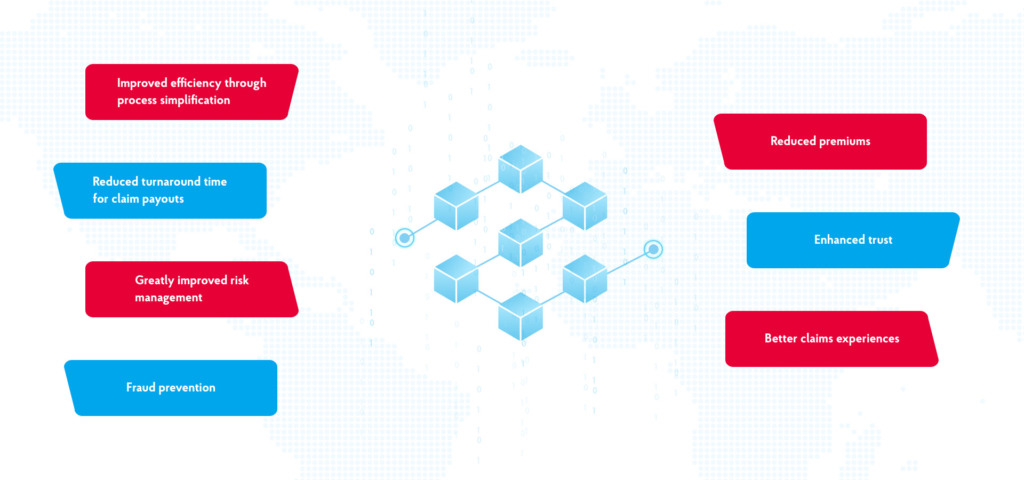 Blockchain is one more technology that can empower the insurance sector with its features. This technology perfectly fits the system's sensitive information, money, and personal data. Due to its unique structure, a digital ledger that can't be altered, blockchain is famous for high-security and fraud minimization.
Many experts consider blockchain as a technology that disrupts insurance innovation technologies. Currently, many insurance companies pay attention to it, and not without good reason. Blockchain, in addition to security, provide a range of other benefits:
Cost savings
Automate claims functions
Transmission digital evidence for underwriting, including electronic health records (EHR)
Better pricing and risk assessment
Automation of insurance processes in coop with AI and IoT
Summing Things Up
The article briefly examines the most exciting property and health insurance technologies that can help boost effectiveness and continue developing business in 2021. The iteration in your business process at least one of the technologies mentioned above already empowers your business in numerous aspects. If you implement complex solutions you will obtain a range of competitive advantages and rocket far ahead of other companies in the market.