Microservice-based Blockchain Platform for
Secure Cryptocurrency Exchange
Business Domain: Fintech

Project type: Web, Blockchain

Technologies: PHP, JS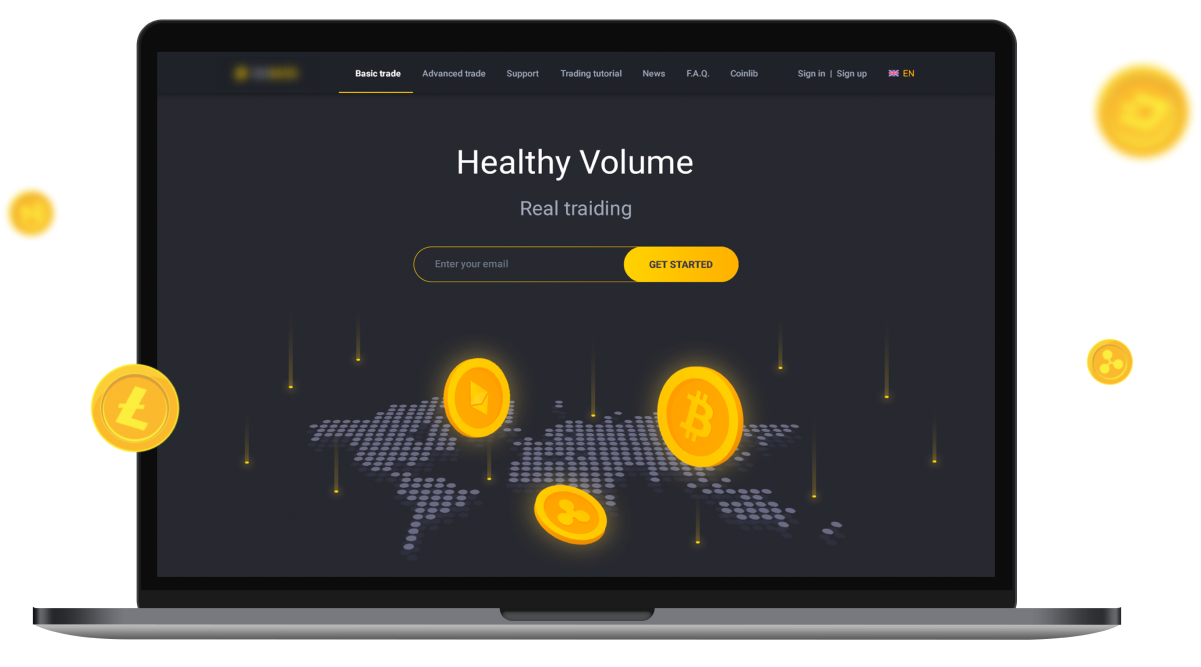 Business Overview
The client has its own cryptocurrency and wanted to create a global crypto exchange platform that will support millions of traders exchanging digital tokens every minute.
At the time, blockchain popularity was at its peak, so the NIX team had a mission to quickly and efficiently provide a market-ready product.
Challenge
High-level security and fast data processing
Since it is a cryptocurrency, there was a special problem of security and data leakage from servers to the world. The NIX team needed to ensure rapid data processing, high-level security, and system performance under an intensive amount of requests.
One more challenge was to release a system on a very tight schedule in time for the commission board in the client's country – one month earlier than was planned.
Solution
The NIX team had to take an already developed product and deploy it on a dedicated physical server. We needed to change the monolith architecture into a microservice one and extend the functionality based on an unstable host.
The platform has Laravel on the server-side and jQuery on the front. To monitor transactions in real-time on the exchange, we used WebSockets. One of the main tasks was to deploy blockchain for different cryptocurrencies and use them in our system to convert from one to another.
Each cryptocurrency required the deployment of its own crypto node and we needed to ensure that all of the environment was properly configured with high-level security measurements. A huge amount of time was spent upgrading and fixing vulnerabilities both in code and in the containers themselves.
At first, we planned our scope according to the initial deadline, but the client's priorities changed and it became necessary to go into production one month earlier and with a larger number of cryptocurrencies. To make this happen, we prioritized our tasks, added more resources, and presented a ready-to-go platform in time, as the client needed.
Outcome
High-tech blockchain platform
The client received a secure, innovative, and microservice-based blockchain platform with over 2000 cryptocurrencies trading around the world supporting all traders regardless of their location, availability, and identity. It is integral for a cryptocurrency exchange to provide safe and secure trading to its registered clients, which the NIX team succeeded in doing.
Key characteristics:
Granular
security settings

Streaming API
over WebSockets

Highly configurable
notification settings

Lightning-fast
order processing
Team
Project Manager, Business Analyst, Tech Lead, Graphic Designer, 3 PHP Developers, 2 QA Engineers
Tech stack
PHP (Laravel), JS (JQuery), PostgreSQL, Docker, PM2, WebSockets