Understanding Digital Learning
blog
During this global pandemic, students, teachers, parents, and educators have all had to find new ways of working. The old methods of in-classroom learning were unsafe. E-Learning has risen as a new form of education. While its growth has been propelled through the trials of the pandemic, it is a form of learning that will only continue to grow in popularity. Many higher education institutions around the world are moving towards increasing the number of online courses they offer. Some of these institutions are even moving entirely online.
What is Digital Learning?
Digital learning is learning conducted and completed through electronic means. The phrase digital learning can also include blended, personalized, and virtual learning, where only one of the parties is using digital tools.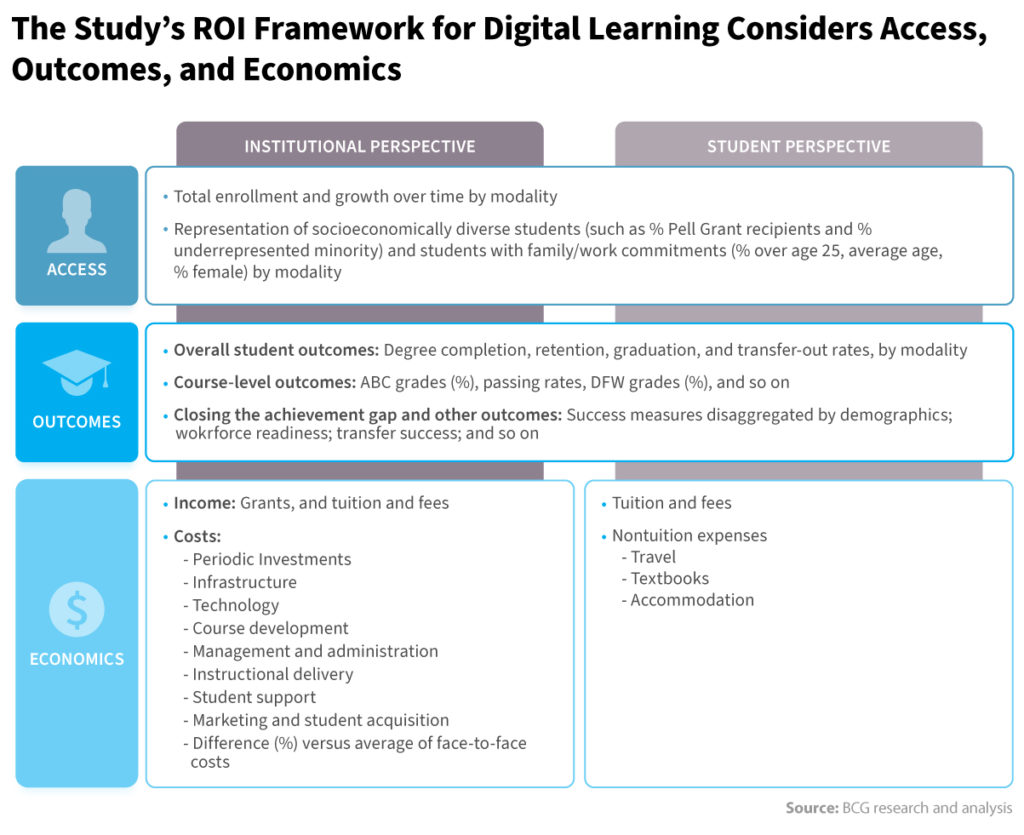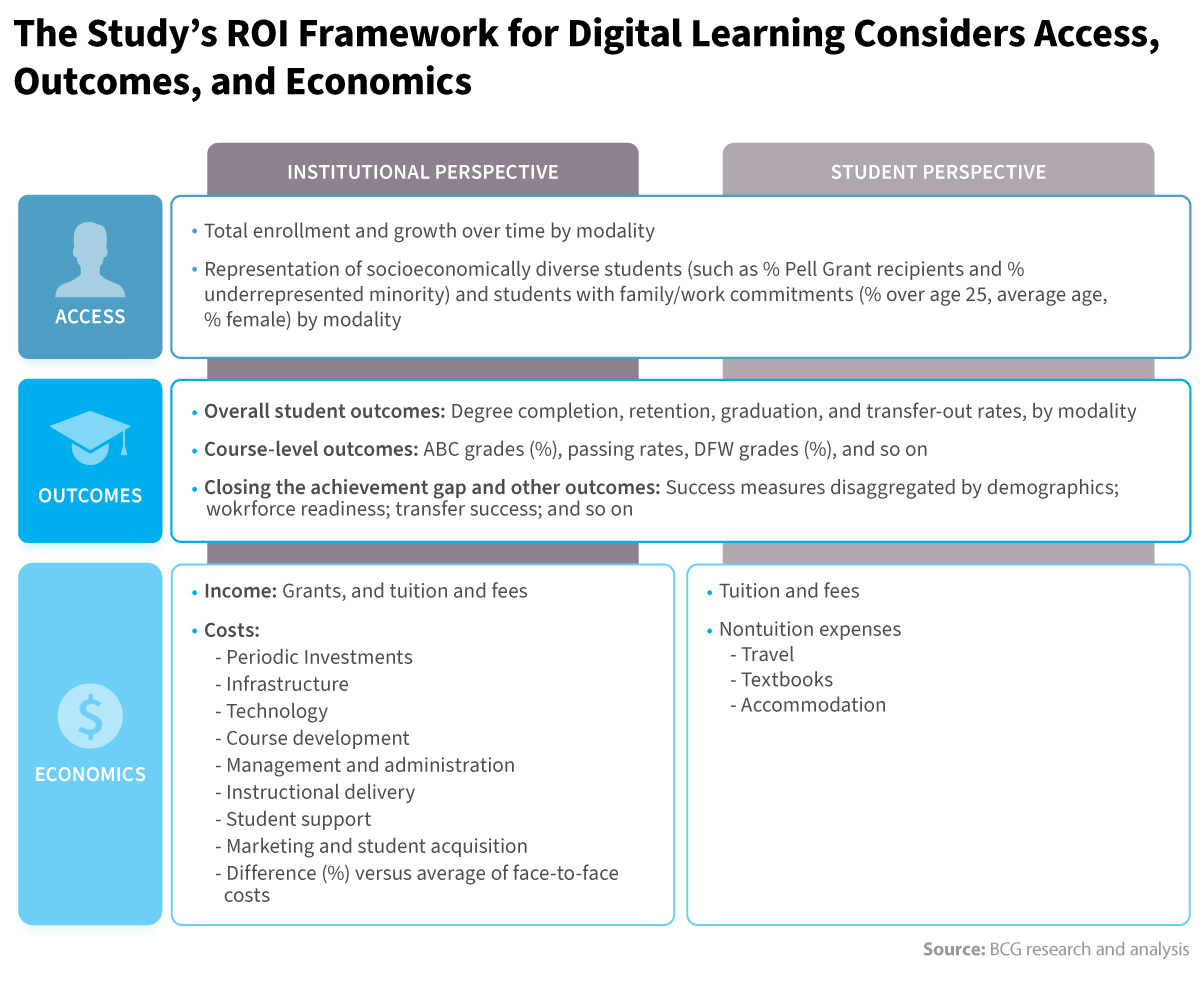 A recent BCG study on digital learning looked at the return on investment (ROI) of digital learning to both students and institutions. This study demonstrated that institutions that strategically invest in digital learning realized several critical objectives.
Benefits of Digital Learning
Digital learning provides quite a few different benefits to both the student and the educational institution.
Improved Learning Outcomes – By using digital channels, higher education institutions reported an improvement in learning outcomes for students. This often meant that students were able to graduate faster, which not only saved them money but also enabled them to join the workforce earlier. The use of digital learning particularly benefited disadvantaged students where access to information was radically improved.
Worldwide Learning – opportunities for digital learning are available around the world. The capabilities of digital learning mean that students can be found anywhere, which can greatly benefit educational institutions.
Personalized Learning – digital learning allows educational institutions the opportunity of personalizing learning based on the capabilities of the student. This focus on personalized learning benefits both the high performing student as well as the struggling learner.
Improved Engagement – digital learning is still in its infancy but as other technologies start to be used its capabilities will only increase in scope and effectiveness. Traditional learning is still fixed on a one-to-many transfer of information. Digital learning by contrast is significantly more interactive and engaging. In fact, using "game-based" learning methods, educators can motivate students in very different ways, helping drive true engagement.
Improved Cost Savings – Colleges and universities that utilized digital learning also saw a significant reduction in operating costs, which helped improve the overall financial picture of the institution.
Helps Teach the Teachers – Digital learning is a new skill and something unfamiliar to many educators around the world. By embracing this new technology, educators can customize their teaching style to the modern era. One added benefit of this method for teachers is the real-time feedback available through digital channels.
How to be Successful at Digital Learning
Digital learning is more than the simple creation of a slide deck or video. It requires a well thought out plan and strategy to be successful. Some suggestions for its implementation are as follows:
Have a portfolio of different approaches to digital learning. There is often not a "one size fits all" solution, so its important to tailor the various options to student needs and requirements.
Online courses need to be designed differently than traditional learning methods. Simply digitizing text materials will not suffice as institutions need to invest in new tools and capabilities. These tools can be hardware like laptops and tablets or even apps for the web or smartphone.
Students need access to assistance. Digital tools, while becoming more familiar daily, have complexities that still need to be learned. Students need to have access to resources to help them navigate and use the tools.
Educators need to learn also. Similar to students, faculty, and instructional staff also need to understand the benefits of digital learning. By involving the faculty in the process and decision making, skepticism can be derailed.
Building the right infrastructure is a critical requirement. As students and faculty become familiar with and realize the benefits to digital learning, services must work the way they are meant to.
Use outside vendors where necessary. By focusing on the core content, schools were able to use outside vendors to enhance their capabilities. Researching what functions should be handled in-house versus outsourced is essential in achieving cost and time to market benefits.
The Challenges of Digital Learning
Digital learning does have some challenges; however, that needs to be understood and addressed if an institution expects it to be successful. Some of these key challenges are as follows:
Student Motivation. Digital learning provides access to information to all regardless of status. However, a downside to digital learning is that without ongoing monitoring and oversight, students who have little or no motivation to succeed have no incentive. Classroom learning with a dynamic and involved teacher can be a very interactive and social experience, and this is something that digital learning cannot currently match.
Practical Skills are Harder to Learn. Digital learning with current technologies is better able to teach theoretical subjects and topics. While developments in AR and VR are promising and could lead to an improvement in this area, the current digital learning suite of tools does not truly allow for a "hands-on" experience.
Implementation of Digital Learning Channels. With all the goodwill in the world, at times, how digital learning is implemented will impact students in different ways. Based on an IES funded evaluation, data showed that the use of digital channels benefited students in different ways based on the quality of the teacher.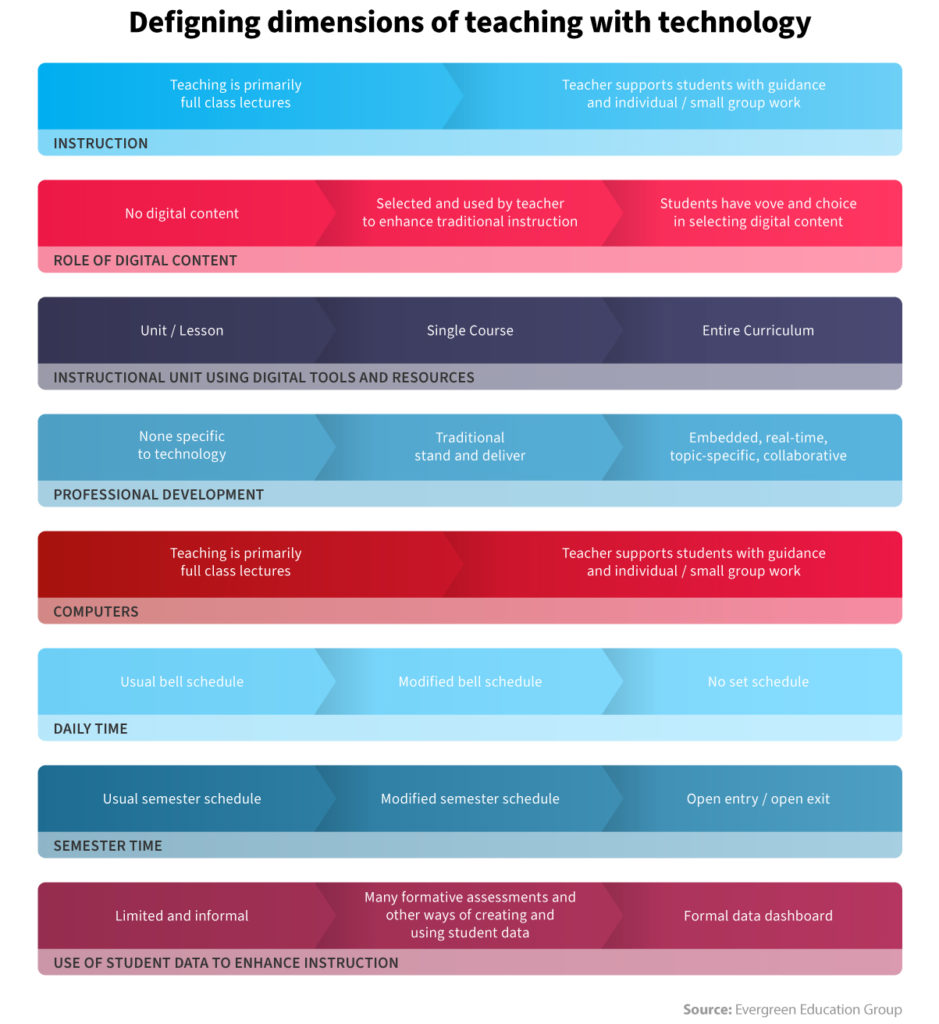 Digital Learning Potential
The world of learning is transforming at an ever-faster pace. While these changes might have been accelerated due to the pandemic, these changes were already underway. While many educators will have taken the time and effort to build a customized course and instructional material for a digital medium, many others have not.
At NIX, we have been working with institutions around the world to build out customized digital learning solutions and plans that meet the needs of their students. We can help you advance your digital learning strategy in the right way to ensure you achieve success for your institution and your students. Contact us for more information.