University and School Mobile Apps: Features and Examples
blog
2020 was a year of change for many. One group that was particularly impacted was the student population. In many parts of the world, children and how they learn is now radically different from what it was before the pandemic and school apps have become ever more important.
At the start of 2020, the original assumption was that the impact due to the pandemic would be short-lived. However, this assumption rapidly changed as the scope of the emergency around the world became more clear. Governments around the world were concerned about many different things concerning how education would need to be delivered in the future. These questions included:
Making sure that lower-income and minority students had equal access to public school education resources.
Understanding how education would change when delivered through a remote model. Making sure that remote learning still delivered the same learning outcomes and that results weren't negatively impacted.
Providing parents and guardians with an improved means of communication to help facilitate education.
For university students, specifically, understanding how the well-being of students and faculty was impacted due to the adverse conditions.
School mobile apps and university mobile apps have, over the past several years, become a way in which educational institutions communicate with their students and guardians. Recently, however, the pandemic has helped to speed up digital innovation and adoption across a host of industries and services. These changes have been particularly beneficial with applications for schools helping them become even more useful.
What is a School Mobile App?
Users of smartphones tend to use the phone the least and depend on mobile apps for all of their communication, entertainment, and education needs.
School mobile apps provide a distinct function and are targeted at students and their guardians to improve communication. Schools used to offer a part of these capabilities through email and the web, but school apps are significantly more convenient and useful. Constant notification checking became a typical thing for everyone whether it's a phone or a smartwatch, so school applications will help you stay up-to-date about everything related. That's how all involved parties such as students, teachers, parents and others can interact and stay engaged at the same time in the same place.
Why Use a School App?
Apps have some obvious benefits when compared to websites and email messaging. Not only is it easier to send a notification using an app, but you can also offer increased personalization with apps. Added to this are the mobile device features like the camera, GPS, and accelerometer that can become game-changing, and here is why:
GPS for example might notify students about reaching restricted areas of the campus, helping maintain security, or even with maintenance and repairs.
The camera can be critical for note-taking and combined with augmented reality (AR) technologies, can completely transform the learning experience.
Another key feature of apps is that with no access to the Internet you don't have a chance to upload websites, emails or chat. Though, having an app with previously downloaded school materials you can still make use of them. The ability to switch between online and offline mode can be critical in more remote areas where broadband is hard to access.
Regardless of where and how your education is being delivered — whether it is a university, a public school, an e-learning company, or anything in between — a school e a mobile application offers many benefits. These apps connect parents, teachers, administrators, and students in a cohesive whole. Some of the many benefits of applications for schools include:
Coordination of Activities
Apps can help build a community and improve communications.
Some school mobile app examples to consider include sharing details of unique seasonal activities, which students might not otherwise be aware of. Conversely, mobile apps can be used to communicate about last-minute cancelations or plan changes to quickly inform parents and students about a change in plans. These messages can be sent via push notifications to registered students so that they are informed promptly.
Communication does not only need to be from the school to the student. Many school mobile apps allow students and parents to provide absent notes to make sure that the school is aware of a child's attendance.
Access to Additional Resources
Education is about more than the information in a textbook. For older children, especially, having access to online resources can be critical. School apps allow teachers to easily share specific blocks of text, as well as links to articles and more.
Mobile apps also provide teachers with a way of sharing video and audio files. This could be related to the topic at hand or could even be a recording of the lesson itself. By creating a library of content that grows over time, students can pick the selection that is most relevant to them.
This helps to guarantee that students always have access to all of the information they need, which can be extremely helpful to students that are ill or away from class for whatever reason.
School Branding and Monetization
Schools are always chronically under-funded, regardless of the age bracket they serve. While bake sales might suffice to make up the shortfall in a public elementary school, larger institutions require more funds. This is where a school mobile application can help.
School apps offer improved brand recognition, which can be a driver in itself, as well as the opportunity for monetization. From a brand visibility point of view, apps with a recognizable school logo that are always visible on a home screen are a much more powerful marketing tool than any website.
With thousands of companies looking for a way to advertise to students and their parents, a mobile app offers schools an easy means of monetizing unused space. For smaller institutions, opportunities with local businesses can be explored. Larger educational institutes might want to explore partnership opportunities or even PPC ads.
Another method of monetization that should be explored is premium content. EdTech institutes and universities can employ subscriptions as a means of earning revenue from students. If this model is explored, the content will need to be put behind a "paywall" with only certain lessons being offered for free. It is key that the quality of these lessons be exceptional, as potential students will use your free content as a way of comparing you to your competition.
Apps also provide a way of charging and receiving money. With an app, schools can charge regular school fees and can even charge micro-payments for access to resources or events. Too, apps can be used to charge penalties for things like late fees on books. While not a revenue generator in itself, the app can help to regulate payments, removing the onus from the school of chasing students.
What Are My School Mobile App Options?
Mobile school apps can be the single home for all things a student is interested in and can track all of their information, including grades and reports. This information can be shared with parents, letting them track the progress of their students, even if they are unable to speak directly to the teacher.
When it comes to picking a solution for your institution, the criteria to consider is whether you choose to go the "off-the-shelf" route, or are more interested in custom application development.
Off-the-shelf App Solutions
The first idea that comes to mind is to start exploring existing solutions for your needs. There is a vast range of ready-made solutions from which you can choose from. Although they have wide functionality, finding the one that suits you may take a while.
Pros:
You can easily find a ton of them in App Store or Google Play right now and start using them today
It can be cheaper than building an app from scratch, depending on your needs
Regular updates based on large audience requests include many commonly asked for features
You can see the final product and read the reviews of real users
Ability to choose from a variety of options to find the most right fit
Cons:
Free school mobile apps may contain a lot of advertisement, that will constantly distract students
These apps require additional investment as they do not always work with other internal tools already in place. The solution you choose may not be able to integrate with the systems you are already using At times the cost of enabling these integrations can cost much more than any upfront cost savings.
May not include must-have functions or have too many unnecessary, while you have to pay for the whole package
Off-the-shelf software is available everywhere, it is also more vulnerable. It is easy to lose control over it and third-party participants may have a chance to penetrate, as it is not unique to your business.
Unlike off-the-shelf apps, custom-built apps or bespoke apps are designed for a specific purpose. When it comes to schools, custom-built solutions are often a better option for a variety of reasons.
Custom-built Mobile App
To create an app of your own, you need to get experts. For a problem-solving app, you need to set up correct goals, explore your target audience and based on it, select the required mobile platform. Find out about all the stages of mobile app development.
While the initial upfront cost is often higher than an off-the-shelf alternative, this investment pays dividends like that in the longer term:
Pros:
With custom software, the functionality and design is based on the criteria supplied. Pay only for what you need and what you want.
The ability to integrate with external systems lies in the core of your app
By monitoring the process of development, you can proceed from the minimum viable product and scale it up with more necessary functions
You are not bound to monthly or annual subscription fees, pay only when you create an app and for desired updates
Provide security of personal information for your students, parents and teachers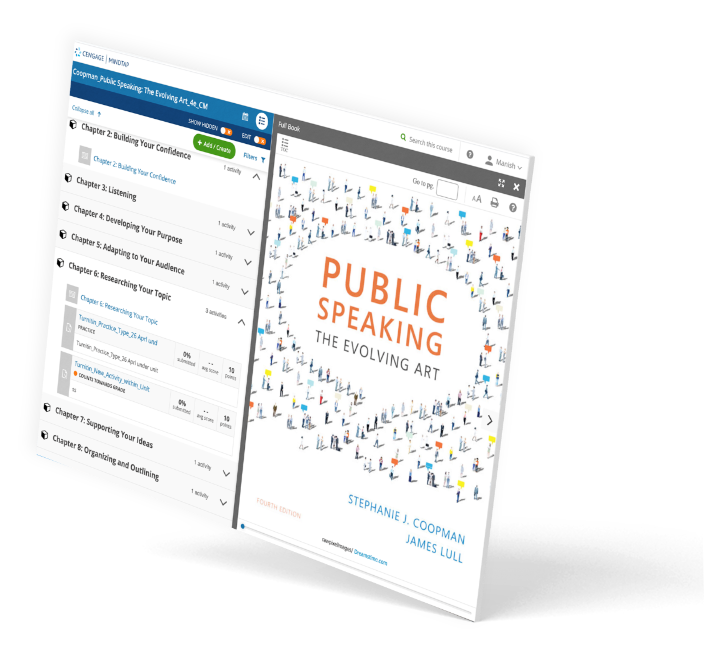 Cons:
Some functions of the custom-build app may need a lot of maintenance that means additional investment
Custom-build software may require a lot of time to be engineered and implemented
To create an app from a scratch, you'll have to find an entire development team for the project or hire an outsourcing vendor
To explain how one can get their benefits from a custom-built app let's look at the actual case where NIX took part in. MindTap is a digital educational platform run by Cengage, aimed at simplifying students' work with an extensive amount of content, customizing it to suit their needs, test their activity, progress, and performance. A priority task for developers was in optimization of an existing UI performance, reducing the probability of memory leaks and maximizing data storage that provided faster processing. As a result, MindTap gained the biggest number of users in a month, unique sessions, and expanded the course catalog.
Summary
Today, students, teachers, and parents need an alternative way of communication. School mobile apps cannot replace one-on-one conversation; but they can act as an excellent supplement, helping to forge stronger bonds and build communities.
Each option may be taken into consideration for your school or university depending on features suitable exactly to your educational needs. In the case of MindTap, their main goal was a fast extension and enhanced performance, so a custom-build app was the decision with regard to the prospect.
Technology continues to evolve and change and mobile are at the forefront of that change. Done correctly, school mobile apps can help enhance a school's reputation and improve the lives of all. If you are interested in learning more about school apps and want to understand how this technology can help your institution, be willing to implement AI to your e-learning app or you need AR for future lessons – ask the NIX team for help.