Business Intelligence in a Nutshell
Business intelligence (BI) leverages software to transform huge volumes of raw data into valuable information and help organizations make reasonable choices, grounded decisions, and define priorities. Robust BI solutions employ business analysis, data mining, data visualization, and sophisticated data analytics technologies to spot market trends, provide market benchmarks, optimization possibilities, and unfold growth opportunities.
How BI Solutions Boost Performance and Growth
Measure and keep track of everything

Capture and analyze your organization's online and offline data streams in real-time via a single environment. Using data visualization, tailored dashboards, you can decompose complex goals, and shift employees' focus on determinants that drive tangible results.

Business insight mining

Analyze and benchmark organization operations, identify patterns, unobvious correlations, understand reasons for your ups and downs, reveal opportunities and threats. Through comprehensive data analytics, you can gather actionable insights on customer behavior, employees' performance, suppliers, and partners interactions.

Trends capturing and forecasting

Analyze historical and real-time data simultaneously for better estimation, resource planning, and rapid response to changing market conditions. In contrast to traditional analysis approaches, intelligent data analytics has much higher accuracy and faster response time which enriches you with up-to-date insights when relevant and applicable.

Self-service business intelligence

Access data even without a tech background and create visually rich dashboards, insightful reports, custom alerts to detect anomalies and spot trends. Having quick access to up-to-date data in one place enables employees to use BI daily, make educated guesses, reduce time-to-insight, and eliminate IT or data analyst bottlenecks.
How We Can Help
Business Intelligence implementation

Implementation or migration to a scalable and robust business intelligence solution that covers organizations data needs and operational challenges. BI systems act as unified sources of company data with integrated performance tracking, automated reporting, KPIs monitoring, and notifications to keep all employees on the same page and result-oriented.

Enterprise BI systems development

Building sustainable infrastructure around BI solutions, integrating data warehouses, establishing ETL pipelines for data storing and preparation. Embedding a BI functionality into desktop, cloud, web, mobile apps, and other systems. So, you get a complex and autonomous BI ecosystem specifically tailored to your company's needs and industry peculiarities.

Modernization of the BI software

Auditing and upgrading your existing solution with new data sources and formats, new capabilities, sophisticated data storages, and top-notch functionality. As a result, you receive accelerated data processing, more accurate business insights, better business overview, enhanced operational efficiency, and improved internal data democratisation.

Digital products analytics

Development of comprehensive analytics solutions to better understand how the users interact with your digital product or service. Visualisation and analysis of behavioural data helps your team not only accurately calculate LTV and customer churn, but also identify impactful opportunities, optimise every step of your customer journey, and improve client retention.
Our Business Intelligence Services
End-to-end business intelligence product development
We bring our profound expertise to handle all aspects of the BI development lifecycle—from the requirements stage to launch, maintenance and a market-ready business intelligence solution.
Expand the in-house business intelligence capabilities
We assemble a turn-key BI development team that strengthens your capacity, accelerates development, and shortens the payback time of the business intelligence solutions.
BI consulting on technology and architecture
We use in-depth knowledge and business intelligence technology know-how to help you determine the most relevant approach, tools, and tech stack to meet your specific organization needs.
Business Intelligence Solutions for Industries
Business Intelligence Development Process
Objectives and requirements
Our business intelligence consulting team delves into operational processes, data workflows, and organization structures to identify the BI system's goals and use cases.
Solution design and tech stack
Based on the requirements, we draft a BI solution including architecture design, technology stack, necessary tools and 3rd-party integrations, custom elements, and how all the components interact.
Integration with data sources and storages
Our BI services experts analyze available data sources and formats, design APIs to obtain information and integrate it into the ETL workflow.
BI system architecture and development
Our team develops logical and physical architecture for data analytics, develops data visualisation interfaces and dashboards.
Integration in business and ongoing improvements
We smoothly incorporate a BI solution into your business environment, ensuring its performance, security, accuracy and perform system's improvements if necessary.

Success Stories
We really care about project success. At the end of the day, happy clients watching how their application is making the end user's experience and life better are the things that matter.
Client Testimonials
More than half of our clients recommend NIX to colleagues and friends. Another half chose NIX by a recommendation. This is why client feedback and satisfaction are our #1 priorities.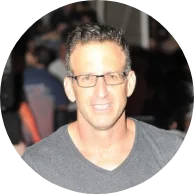 Noam Shalit
COO at SafeRide Technologies Ltd
"The team is experienced and professional"
We cooperate really well with them, and they make adjustments so we don't have any complaints. The original project was successful, so they've extended the partnership. Headed by a knowledgeable project lead, the team is experienced and professional. NIX delivered everything on time and was always in contact with their partner. Offering a superior customer experience, they're recommended.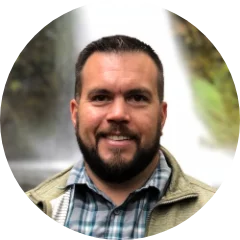 Craig Burris
Director of Operations at CarSoup
"It is hard to impress me, and NIX kept me happy"
There is no recommendation that is more powerful. NIX's expert team built a new system that increased potential customer traffic and improved performance. Their transparent workflow allowed for consistent communication and quick correction of problems when they arose. They also adjusted their processes to mitigate time-difference concerns.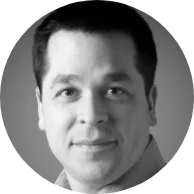 Eric Spear
SVP of Engineering at Cengage
"Delivering high-quality code"
With NIX, I have broken some of my own rules of team composition with respect to the ratio of FTE and 3rd party engineers. I have some teams that are more than 50% NIX because the code coverage, quality, and velocity coming out from the NIX developers are very good. Delivering high quality code in a predictable manner has built trust and confidence with my management/full-time employees.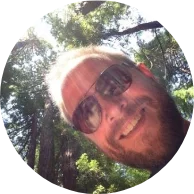 Steve Berardelli
Sr. Director of Engineering for MindTap
"NIX is doing an amazing job"
NIX team contributed a lot to the process improvements for code deployment practices. So not only we write clean/stable code now but also, we are able to deploy it a lot more successfully and faster. We have a better strategy for our branch cutting and code repositories. It takes much less time to deploy code now with a higher level of stability. NIX team also contributed their ideas and views on how we can break up work among team members more effectively.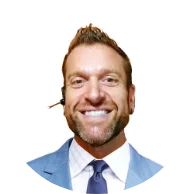 Mark DeJarnatt
Chief Technology Officer at Sparkle Stories LLC
"Quickly and professionally"
I have used NIX for 3 different companies over the past 3 years that I have been CTO of. Projects have spanned a wide variety of technology stacks. Nix has come through each time with the right project manager, quality assurance, business analyst, DevOps, and developers. They quickly and professionally get up to speed with our current processes and seamlessly merge with any professional environment.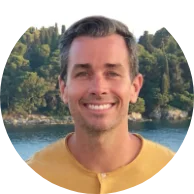 Jeremy Reither
Consultant & Advisor at DemandSide
"CMS team are my go-to partners for web dev"
I've been working with these guys for years now – particularly their CMS team. The relationship has been very positive, and they continue to do great work for me. I first hired NIX around 2008 to re-build a website that was built (poorly) by another agency. NIX solved that problem and has helped me build and launch multiple products since then. Roman and his CMS team are my go-to partners for web dev.
BI Solutions & Data Analytics Technology Stack
Meet Our AI Solutions Leaders
Contact Us
What happens
next?
1

Our representative gets in touch with you within 24 hours.

2

We delve into your business needs and our expert team drafts the optimal solution for your project.

3

You receive a proposal with estimated effort, project timeline and recommended team structure.
Latest Insights on Business Intelligence