Custom Mobile Application Development for Business
Create a powerful mobile app with an appealing interface and custom functionality thoroughly-designed to serve your unique business needs and make your users happier.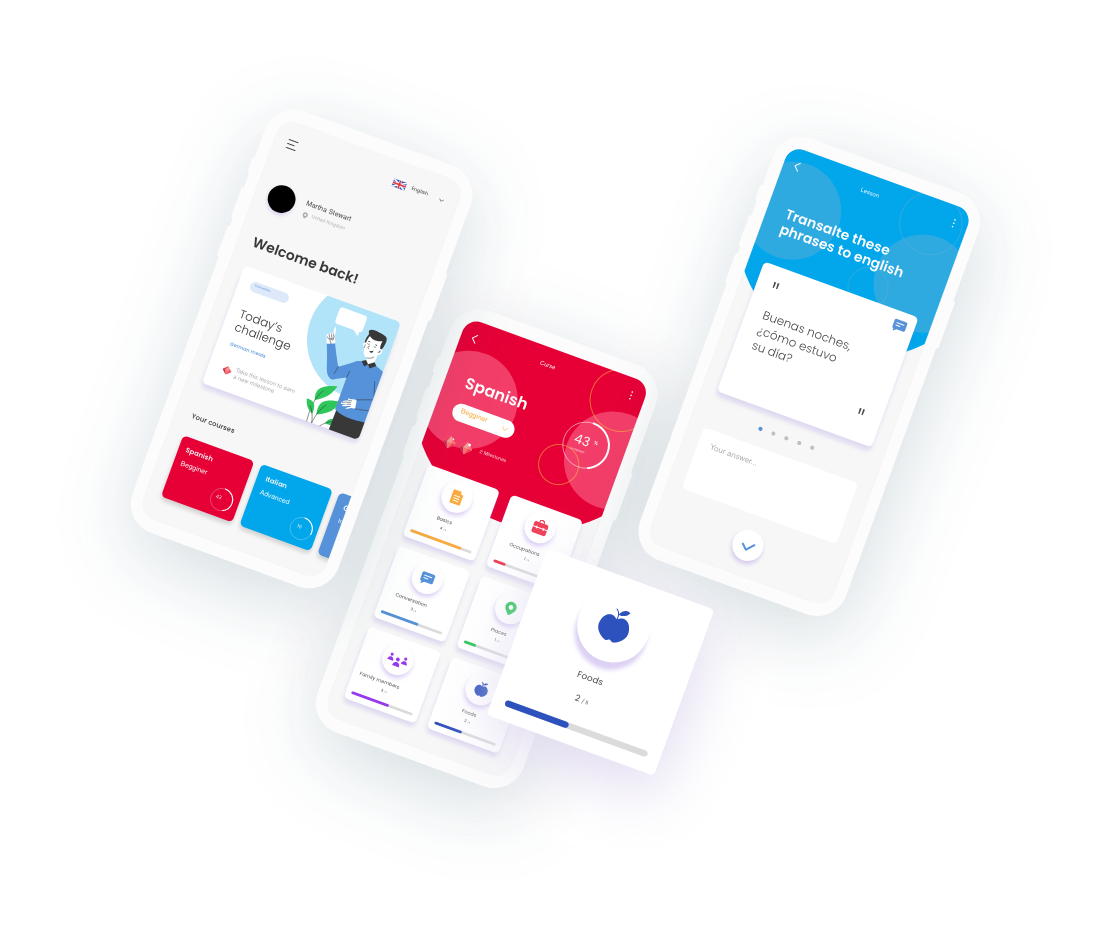 Drive Digital Transformation With Mobile Apps
Consumers' behaviour and preferences are constantly evolving, and businesses have to transform even quicker to keep up with the market and stay on top of mind.
Custom Mobile Application Development Services
App design

Create an exceptional app with an attractive design, intuitive interface, and convenient user experience.

Android app development

Develop high-performing, scalable and native looking apps for Android devices with Kotlin and Java.

iOS app development

Make intuitive mobile apps with rich functionality for Apple mobile devices with Swift and Objective-C.

Cross-platform mobile development

Build an app that runs across multiple platforms using the same codebase with Flutter or React Native.

Mobile server-side development

Setup cloud or hardware infrastructure for app execution, components coordination, and API integrations.

Legacy application modernization

Improve performance and throughput, upgrade UX/UI, and add new features to existing mobile apps.
Empower Your Business With a Reliable Mobile Application
Mobile apps unleash opportunities for business that couldn't be otherwise obtained or substituted with different solutions. Apps are no longer an option—they are a must-have.
Discover new acquisition and revenue channels

Mobile devices are in charge of roughly half of all website traffic and online purchases.

Match clients' expectations and enhance experience

The mobile experience is designed to make ordinary customers' lives easier, convenient, and fun.

Build engagement and customer retention

Apps enable instant communication with customers and take loyalty programs to the next level.

Reveal customers behaviour insights

Mobile apps allow sophisticated analytics integrations to improve marketing and sales results.
Mobile App Development Process

To ensure product integrity, speed up time-to-market, improve engineers productivity and save costs, we adhere to the following stages of a mobile application development lifecycle.

01


Strategy

Determining functional and non-functional requirements, researching the competition, creating user personas, defining technology specifications, setting goals and KPIs to measure success.

02


Design

Clarification of app requirements, UX planning, mockup approval, UI design and approval, creation of style guides, clickable app prototype, and deliverables for mobile developers.

03


Development

Selection of app architecture, technologies for the back-end, frameworks, libraries, and ready made solutions, API design and integrations, database modeling, setup of CI/CD.

04


Quality Assurance

Sequential layered testing of crucial functionality, supplementary functionality, and layouts. Thorough security, usability, and performance testing, including high load and stress testing.

05


Release and Support

Submission of the app to the Apple App Store and Google Play. Upgrading the app with extended functionality. Processing user feedback and analytics for improvements.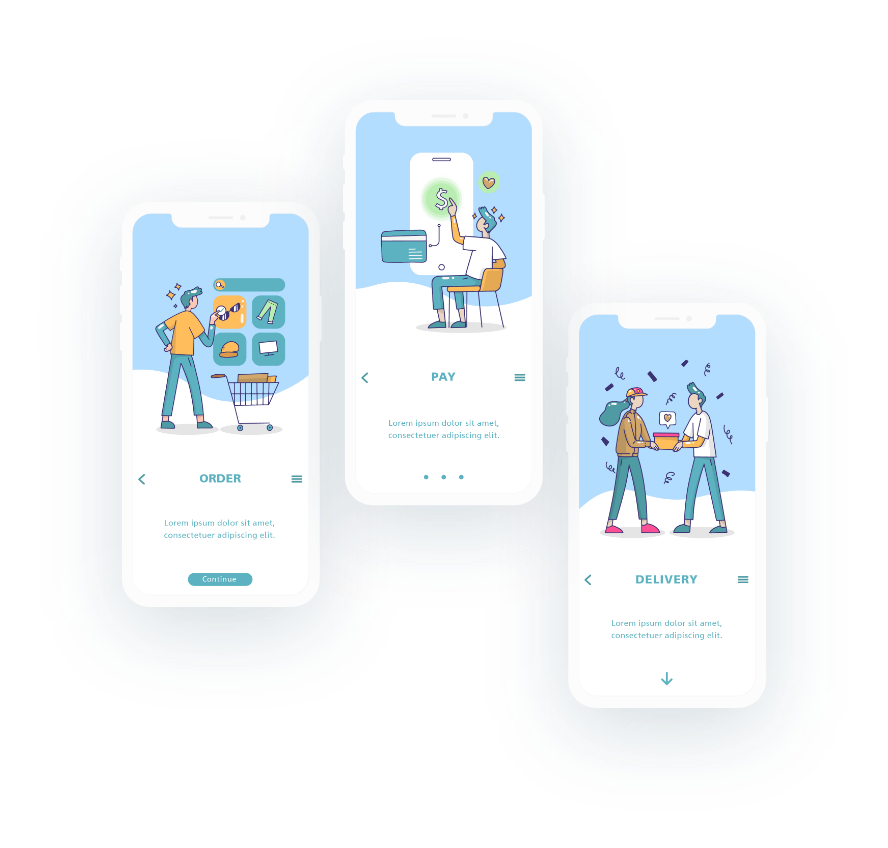 Hire a High-performing Mobile App Development Team
Learning and developing an app on your own takes valuable time and resources. Concentrate on your business, while NIX covers you with what we're good at—reliable mobile development.
NIX Engineering in a Nutshell
We have been transforming business challenges into ready technology solutions before the very first smartphone was built. Leverage the technology expertise we've gained so far.

Mobile Apps Business Verticals
Using a proprietary approach, best practices, and cutting-edge technologies, we've created advanced mobile solutions for various purposes and gained comprehensive industry expertise:
01

Enterprise mobile apps

02

Education

03

GPS tracking & logistics

04

eCommerce & delivery

05

Healthcare

06

IoT & wearable devices
Client testimonials
More than half of our clients recommend NIX to colleagues and friends. Another half chose NIX by a recommendation. This is why client feedback and satisfaction are our #1 priorities.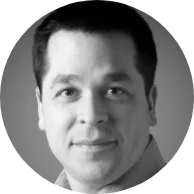 Eric Spear
SVP of Engineering at Cengage
"Delivering high-quality code"
With NIX, I have broken some of my own rules of team composition with respect to the ratio of FTE and 3rd party engineers. I have some teams that are more than 50% NIX because the code coverage, quality, and velocity coming out from the NIX developers are very good. Delivering high quality code in a predictable manner has built trust and confidence with my management/full-time employees.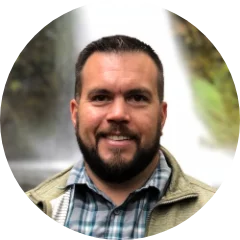 Craig Burris
Director of Operations at CarSoup
"It is hard to impress me, and NIX kept me happy"
There is no recommendation that is more powerful. NIX's expert team built a new system that increased potential customer traffic and improved performance. Their transparent workflow allowed for consistent communication and quick correction of problems when they arose. They also adjusted their processes to mitigate time-difference concerns.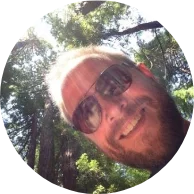 Steve Berardelli
Sr. Director of Engineering for MindTap
"NIX is doing an amazing job"
NIX team contributed a lot to the process improvements for code deployment practices. So not only we write clean/stable code now but also, we are able to deploy it a lot more successfully and faster. We have a better strategy for our branch cutting and code repositories. It takes much less time to deploy code now with a higher level of stability. NIX team also contributed their ideas and views on how we can break up work among team members more effectively.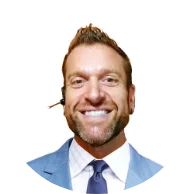 Mark DeJarnatt
Chief Technology Officer at Sparkle Stories LLC
"Quickly and professionally"
I have used NIX for 3 different companies over the past 3 years that I have been CTO of. Projects have spanned a wide variety of technology stacks. Nix has come through each time with the right project manager, quality assurance, business analyst, DevOps, and developers. They quickly and professionally get up to speed with our current processes and seamlessly merge with any professional environment.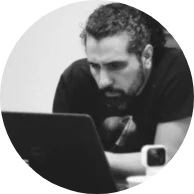 Ilya Kottel
VP R&D at HumanEyes
"You have done the work perfectly"
I want to say thank you for the excellent, highly professional work, for your passion, and your time even on holidays and weekends. Your attitude ultimately led to outstanding results. We are satisfied with the result we've achieved, but we need to keep working, and actively use every opportunity to make it better. You have done the work perfectly and the application, which you created in such a short time, turned out to be very functional and cool.
Mobile Development Industry Recognitions
We are proud that independent organizations and experts have highly valued the quality of our services. It motivates us to excel more and improve our standards to offer clients better technology solutions.
Benefits of Custom Mobile App Development
Custom mobile apps are designed to satisfy tailored customer needs, create unique user experience, and implement exceptional design. They provide the highest performance, security, better resilience and scalability. With custom mobile app development you can realise uncommon business ideas, add new functions with each iteration, build complex apps to meet special consumers needs, address market challenges, and stand out from the competition.
Types of Mobile App Development
Typically there are 3 types of mobile application development:
Native
Cross-platform
Hybrid or PWA
Each approach was designed to tackle a specific business need with resource availability in mind. Basically they differentiate in terms of performance, time-to-market, and cost. Each type has its pros and cons that we'll define and explain later.
FAQ on Custom Mobile Application Development
01

What is custom mobile app development?

Custom application development is the process of designing, engineering and releasing a unique app for mobile devices in accordance with specific business, technical and design requirements. Unlike off-the-shelf solutions, custom apps are built to satisfy a specific customer's need in a particular way.

02

Is custom app development worth it?

In the most scenarios custom mobile apps are absolutely worth it. In very rare cases when you need a typical app, with a simple functionality for a short period of time (one month max) you should look for a white-label solution or consider not building an app at all.

03

Could a mobile-friendly website substitute an app?

No. Average US adults spend only 12% of their mobile internet time using a browser, and the rest of the time within apps. Moreover, applications allow users to be in the client's pocket permanently, improve retention, decrease ad budget for re-acquisition, and take analytics to the next level.

04

How long does it take to develop a custom mobile app?

The fair answer is: it depends on requirements and resources available. According to BusinessOfApps, on average it takes:

– 1-3 months for MVP with basic functionality, simple design and a back-end;

– 4-8 months for mandatory functions, API integrations, advanced UX/UI, and server performance;

-9+ months for additional functionality and special features.

05

How much does it cost to build a custom mobile app?

The fair answer is: it depends on requirements, project hourly estimation and developers rate.
According to Clutch:

– App MVP could be from $15,000 to $50,000;

– A meaningful app is between $100,000 and $500,000.

To get a precise cost estimation of the app, download the RFP template.
3 Reasons to Choose NIX as Your Team for Custom Mobile App Development
01


Superb People

We aren't outstaffing engineers. We hire capable talents, grow their expertise, and provide them with interesting projects.

02


Mature Processes

We follow the proprietary approach to software development and educate the client's in-house teams accordingly.

03


Top-notch Technologies

We heavily invest in R&D of cutting-edge technologies to deliver reliable solutions when clients request one.
NIX Business Development Leader
Michael Osborne
Passionate about helping business owners leverage digital transformation, achieve ROI goals and speed up time to market by imposing optimal technical solutions and product roadmaps. He has spent nearly a decade serving Fortune 500 companies.
Latest Insights on Mobile App Development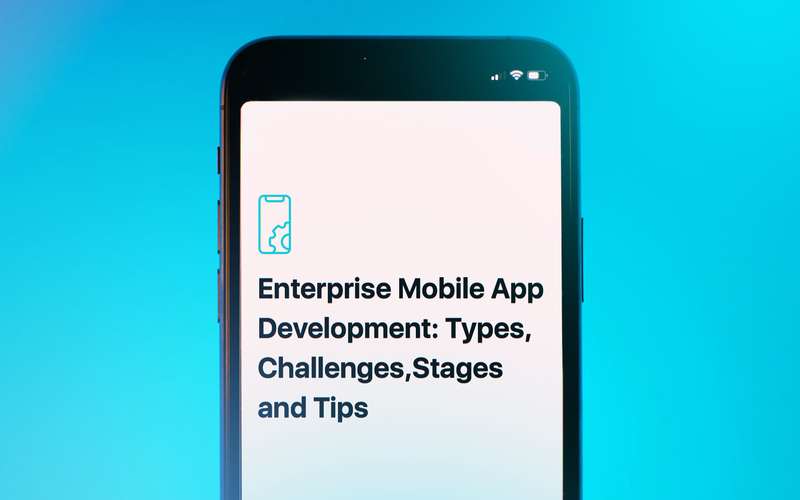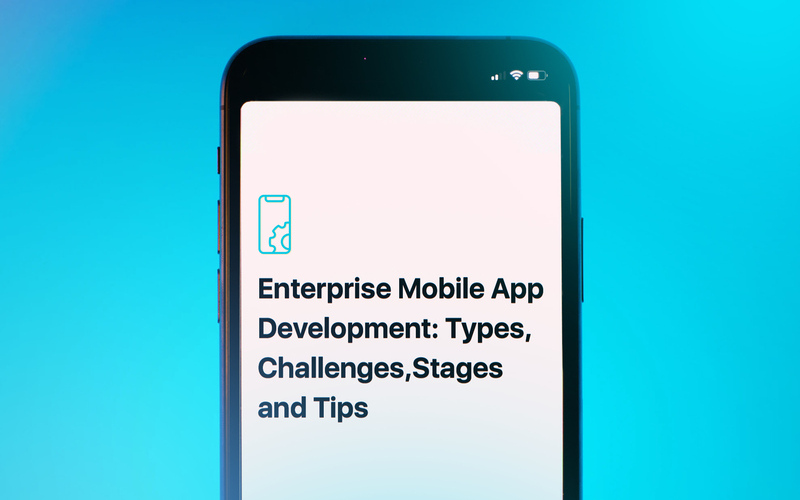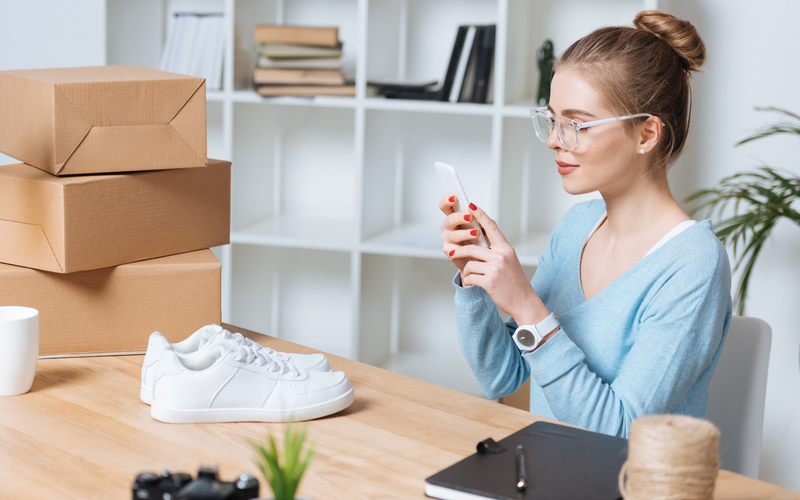 How to Build a Mobile Marketplace App
When building a mobile marketplace app, make sure that you have the right tech partner so that you can achieve your results in the shortest time frame.