2020 for NIX: Summing Up the Achievements
blog
As this challenging year is coming to an end, we take our time to reflect on our results, achievements, and progress. Although the year has brought us certain challenges, which made us learn how to adjust to a new environment and rapidly changing conditions. It has also taught us how to face these things calmly and wisely. We learned that being flexible and sticking together (although keeping a distance) with our colleagues, partners, clients, and friends is one of the most important things we can do. We noticed that there is always a space for growth, and we prove it by our achievements, events, new and old projects, partners, and team members. Let's take a look at the results of this year.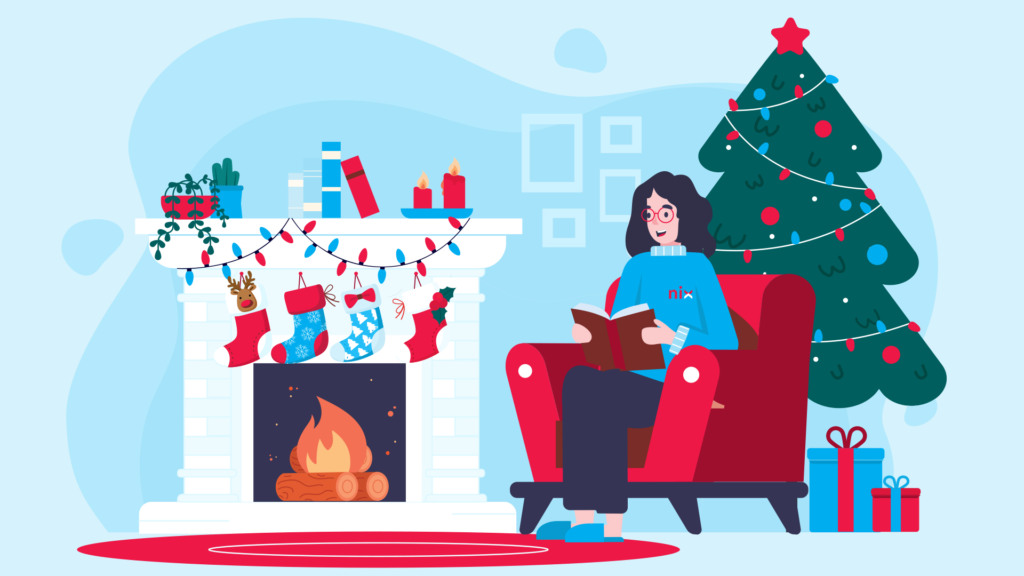 Rankings & Listings
In the outgoing year, the success of NIX engineers was assessed by several prestigious ratings:
Partnership
In 2020, NIX joined several business organizations in the Tampa Bay Area:
We also kept working with our old partners Tampa Bay Tech and the St. Petersburg Area EDC. Membership in these organizations allows us to make new connections, develop recognition in the region, and engage in local development even with bigger effort.
Supporting Our Customers and Strengthening Relationships
The success of our customers indicates that we are on the right paths and we are always delighted understanding that each project we complete brings our clients closer to the realization of the business goals. There is no sense repeating in what situation many business sectors appeared during the pandemic.
Lockdown, cross-border restrictions and organizing home offices made us realize how important it was to maintain the highest level of coordination, ensure project delivery and participate in customer success like never before. We learned to negotiate, make concessions, compromise, accept difficulties, and simply do much more than ever before. Let's see how we managed to go through this year and keep our customers happy and satisfied.
Our Customer Happiness Office uses the Customer Satisfaction Index (CSI) based on feedback from customer managers at different levels. Depending on the size of the company, these can be owners, C-level managers, development directors and managers who work directly with our teams. In the course of the survey, clients evaluate various parameters of our work (technical competence, high-quality communications, willingness to recommend, etc.), give open answers about the strengths and the necessary improvements.
In 2020, we received 500 complex assessments from 153 respondents. The "customer happiness index" was 93%. For comparison, in 2019 the "happiness index" was 92% based on 200 rankings from 52 respondents.
A high level of trust and customer loyalty is one of our main achievements of the year.
Remarkable Projects
Remote activities didn't stop us from working on the most fascinating and challenging projects and supporting our partners. Here are just a few of the most meaningful cases:
Smart Home System for Enhanced Household Experience Through IoT and Chatbot
We also covered the IoT domain this year and created automation software for a smart home system that uses sensors to simplify home management. The NIX team developed and configured a chatbot, which is integrated into a mobile app and allows the landlord to directly contact the Salesforce database and a service agent, and an admin panel on Salesforce that stores data from the smart equipment. A highly-configured automation solution based on the admin platform which automatically handles most of the processes, notifies agents in case of danger, stores the history of the devices, and allows analysis of the data using a variety of charts.
Augmented Reality Technology for Ed Tech Solutions and Telemedicine
Our team joined one of the world's largest publishers and operators of scientific and educational information to work on the world's best 3D human anatomy platform. The platform library operates with more than 13,000 anatomical structures for various organ systems. The educational tools are used by hundreds of global medical universities and millions of medical and education professionals. Together with the customer's team, our engineers are working on improved visualization, re-platforming and porting of mobile applications, developing a new SDK that will make it possible to integrate platform capabilities into telemedicine systems, developing cloud infrastructure in AWS and a data mining system.
Predictive Models and Algorithms Development for Enhanced Healthcare Insights
An exciting advancement in the Healthcare industry is a system for hospitals and insurance companies that can analyze and predict patient mortality risk, quality and cost-effectiveness of treatment, and find patterns for different populations. We managed to optimize the work of new models using the cloud Deep Learning tools and Data Science.
High-tech Solution to Enhance Modern Agribusiness through IoT, Mobile, and BI
NIX improved its experience with agribusiness. We faced the task of creating a remote monitoring and notification system for silo complexes. The development allows the staff of the complex to track the necessary parameters through a mobile application and receive notifications when deviations from the specified conditions or emergency situations occur.
Supporting Local Community
NIX has never stood aside when the needs of the local community were on the table. For us, being a part of it means to express support and provide help to those who require it. This is why, together with a local volunteer group, St. Pete Together, NIX has developed a website- stpetetogether.com – that aims to connect the St. Pete community with resources and support during the COVID-19 outbreak.
After this collaboration, we decided to launch our non-profit initiative in cooperation with NGOs and volunteer groups in other regions in Florida and from other states. At no cost, we will develop a similar website that will help unite your community, coordinate local efforts, and provide reliable information.
Online Events
NIX exhibited at Synapse Summit 2020. It was our one and only offline event before the lockdown, and we enjoyed making connections face to face, demonstrating our services, and presenting in front of the audience.
We also sponsored Benefitfocus' annual One Place conference which aims to bring healthcare leaders from across the country together for networking and inspiration.
In June 2020 we participated at the CogX 2020, a large tech event dedicated to AI, Data Science, and other groundbreaking technology. NIX participated as a technology expert, sharing experience in Data Science, and developing AI solutions for numerous purposes within different industries. The team made nine substantial presentations at the e-booth in the format of webinars.
For the second time, NIX exhibited at Blockchain Expo, presenting a speech on the topic "How Business Can Benefit from Blockchain".
We are looking forward to the next year's events and hope to see everybody in person this time.
NIX MultiConf #4
On October 24th – 25th NIX organized one of the largest online tech conferences in Ukraine and Eastern Europe. For the first time the event went online and gathered together 17K people. Thanks to the new format, foreign experts were able to appear on the air of NIXMultiConf # 4:
at the ThinkPython meetup – Emmanuel Tolev from Elastic (UK), Sebastian Neubauer from Blue Yonder GmbH (Germany), Tatiana Al-Chueir Martins from BBC (UK);
at ThinkPM – Maxim Batalin, Executive Agile Coach (Belarus)
at ThinkPHP – Alexander Makarov, one of the developers of the PHP framework Yii, co-organizer of PHP Russia (Russia).
We have already started the preparation for the next MultiConf. Our specialists are selecting the most relevant topics and the event managers are inviting top industry experts. Let's grow together & see you next year.
New Year's Video Greetings
Remote work and border restrictions deprived us from an opportunity to send traditional Christmas presents to our partners from all over the world. So we started thinking about how we can show our appreciation to our customers on the Winter Holidays. Six weeks before Christmas we decided to shoot a video greeting and personally wish all the best to our clients.
All we had was our PR team, two weeks to find a location and prepare, 32 people from the film crew, 86 bright actors, three cameras, three shooting days, 11 cuts, 2 TB of footage, nine hours of recorded video, 11 days of post-production… Wow, we did it!
Happy Holidays, our dear partners and friends!
What's Next?
Summing up the achievements of the outgoing year allows us to end it on a cheerful note. The challenges of 2020 have only made us stronger, taught us to be flexible, to keep looking for not trivial solutions, and always stick together. Many thanks to all of you – our colleagues, partners, clients, and friends – who were by our side throughout the year. Your support is extremely important to us.
In 2020 we kept working, learning, presenting on the events, and organizing them. Now we are ready to proceed to new achievements, challenges, and projects. Let's move into a new year together!