The Ways the Internet of Things is Transforming Businesses Today
blog
The Internet of Things (IoT) is radically transforming businesses by helping drive new efficiencies in manufacturing and supply chains. By embracing IoT, companies are improving customer engagement and customer experience while at the same time reducing cost and effort.
What is IoT
Before we get into a detailed discussion on how the Internet of Things will transform businesses, it is probably worth discussing what IoT is. IoT describes a network of devices that are connected and controlled over the internet. These smart devices share information and data and generally improve our day-to-day lives.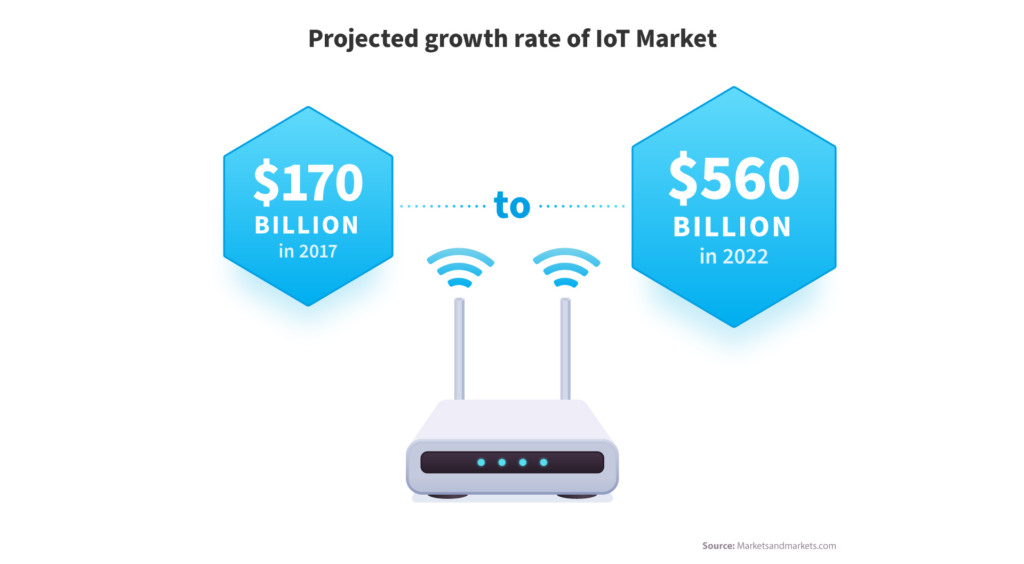 It is essential to realize that you are probably already using IoT devices in your home today. Whether it is your smart thermostat, smartwatch, or smart speaker, IoT is a tool we have all quickly become accustomed to using. In fact, according to a Gartner survey, in 2017, there were already 6.4 billion devices connected to the internet, making the IoT market worth $170 billion. That number is expected to more than double, and by 2022 the IoT market is projected to be worth $560 billion.
Business Benefits of IoT Implementation
Peter Drucker stated the phrase – "what gets measured, gets improved," and while that was in the context of customer engagement, it applies in all areas of business. Knowing what is working in finance, operations, technology, or marketing is a function of data and information, and this is where IoT will massively change business.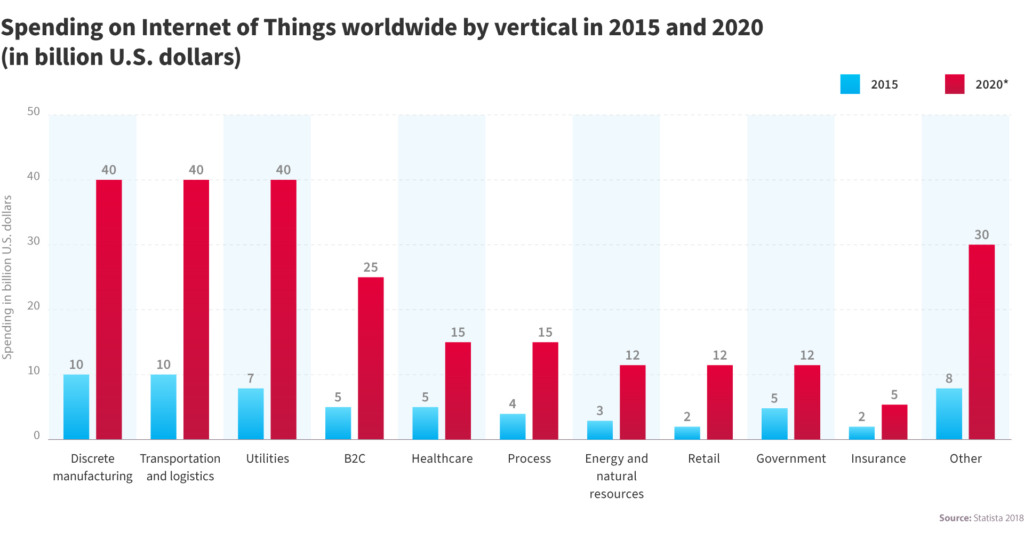 With the Internet of Things, businesses can expect to see a flood of information and data about all areas of their business. This will lead to the creation of new roles better able to analyze the data and what it means. It will also let companies understand their customers in new ways as well as better predict industry trends. Overall, organizations will start using the information provided by data from IoT sensors to not only build out their strategy but improve their operational effectiveness.
The Ways IoT is Transforming Businesses
IoT is changing businesses in a multitude of different ways. Here are some of the critical areas to keep an eye on in the coming years.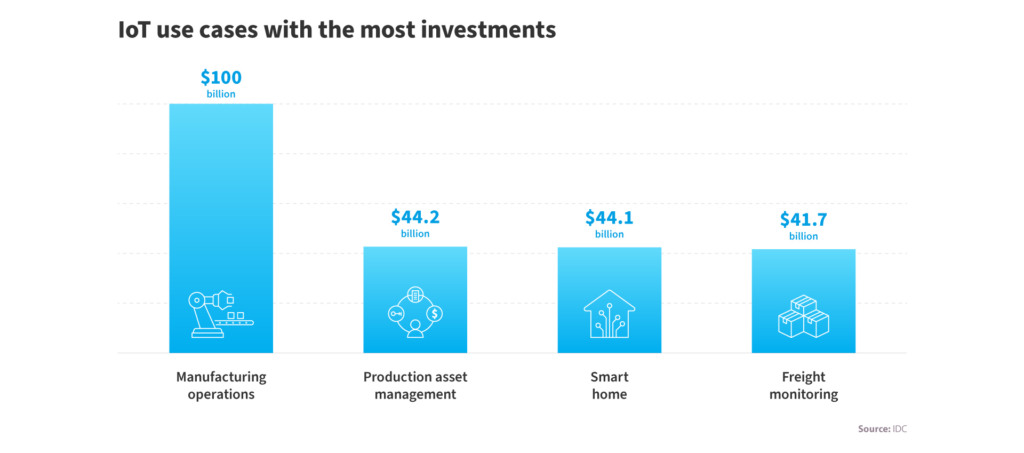 Reduction of Cost and Downtime
Unplanned work can cost a business thousands if not millions in revenue and also impacts the retention and the acquisition of new clients. As such, all efforts possible should be made to mitigate this within a business, which is why IoT is so important. With IoT, individual sensors are able to alert if and when they are failing. This directly improves troubleshooting and can help dramatically reduce costs and downtime.
Within some businesses, the concept has been further extended to include a digital twin. In essence, this is the creation of a digital model of the individual piece of equipment. This model can be used not only for fault analysis and troubleshooting but also for training. In addition, by adjusting fault tolerances, alerts and notifications can be sent before the item fails, removing the downtime and customer impact entirely.
Customer Engagement
Smart products are distributed around our home, whether it is smart lights, smart speakers, smart thermostats of more. By giving "smarts" to our devices, we improve their ability to interact not only with us but also with each other via the internet. The benefits of these devices include not only the ability to control them from anywhere over the world but also the ability for them to react based on specific automatic input.
As such, a smart thermostat can automatically adjust the temperature inside the home if the outside temperature increases or decreases past a set threshold. A smart light can be programmed to come on at a particular time; however, it can also be paired with motion cameras, so interior lights come on if an alert is detected.
Asset Tracking and Waste Reduction
The supply chain industry has become one of the biggest adopters of IoT since its inception. Currently, within manufacturing and business, companies use barcodes to manage inventory. However, this is only useful if you know where an item is. With IoT, sensors can be used to improve location tracking, ensuring that nothing gets lost. The benefits do not stop at the factory floor, though. Customers can get accurate information about where their goods are, too, which helps improve the overall customer experience.
Efficiency Gains
Smart devices are able to work in multiple different ways to improve daily life. Within businesses, they can help automate simple office tasks like brewing coffee, to more complex manufacturing operations. Smart sensors can talk to each other with little or no manual intervention. A recent American Society for Quality survey found massive increases in efficiency reported by businesses that had conducted digital transformation projects. Of these businesses –
49% reported a reduction in product defects
82% reported an overall increase in efficiency
45% reported a positive improvement in customer experience
Improved data helps businesses reduce overhead and optimize efficiencies. Companies are also able to benefit from enhanced inventory control and overall supply chain management.
Improved Customer Experience
Customers are the lifeblood of any business. Many companies have also come to the realization that, in many cases, products are easily commoditized. The real differentiator and driver of loyalty is the experience a customer has with the business. IoT helps to improve adherence in a variety of different ways. Initially, it helps by reducing failures and improving the time that failures impact customers.
However, it is not only with downtime that IoT has an impact. It can improve the management of stock and help with the overall supply chain. In addition, companies can use sensors to create a personalized experience based on location and activity. This can lead to an overall improvement in service as internal teams are aware of complaints and issues and can correlate them with specific actions.
Conclusion
IoT is riding the crest of the pace of change worldwide. However, it is not the only technology that will have a massive impact in the years to come. Advances in Artificial Intelligence (AI), Virtual Reality (VR), Augmented Reality (AR), and Blockchain are all going to change the way we live and work.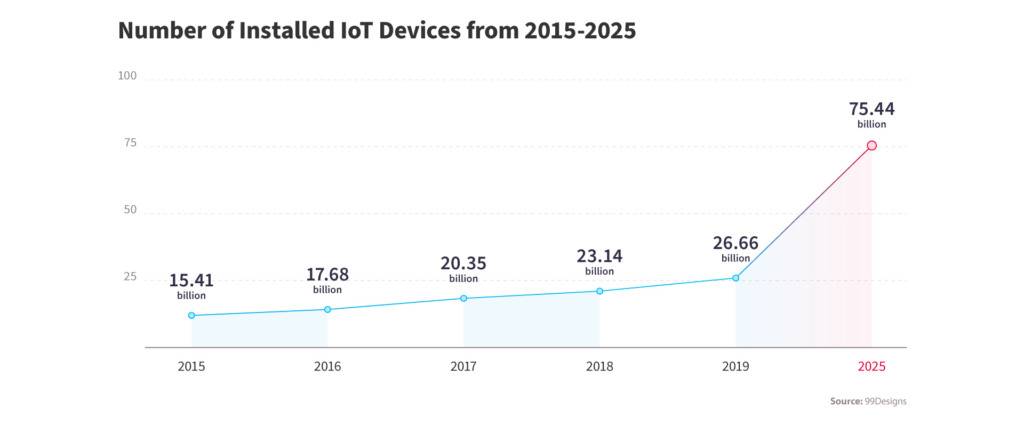 At NIX, we understand the technology and how it works. We have the know-how you need in your corner to ensure you are using the latest tech in the best way possible. The NIX team can help you with your IoT project, helping you improve the overall customer experience. Our team is able to cope with any technical challenge. Contact us to find out how we can help you.